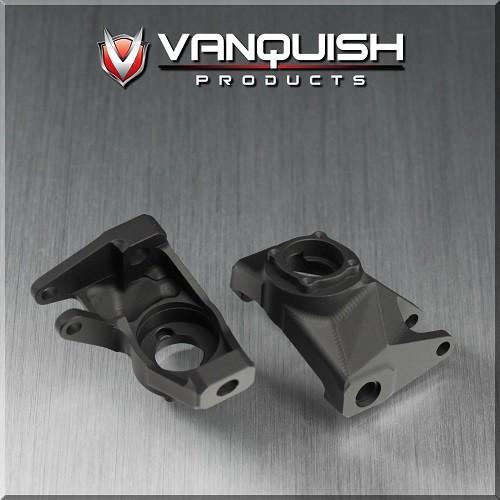 Vanquish Wraith Scale Knuckles
Vanquish Products Wraith Scale Knuckles.
3d cnc machined to look like a popular 1:1 race knuckle.
Double shear steering arms.
When using vanquish scale chubs and knuckles, adds a bumpstop at 48 degree's to protect cvd's or VVD'S from damage.
1/3 weight reduction from stock VP wraith Knuckles.
Works with vanquish wraith titanium tie rod VPS03110. will require unscrewing rod end 1 to 2 turns, revised tie rod coming soon.
Works With Standard Axial Stock and Vanquish Wraith chubs.
3d machined Simulated welds.