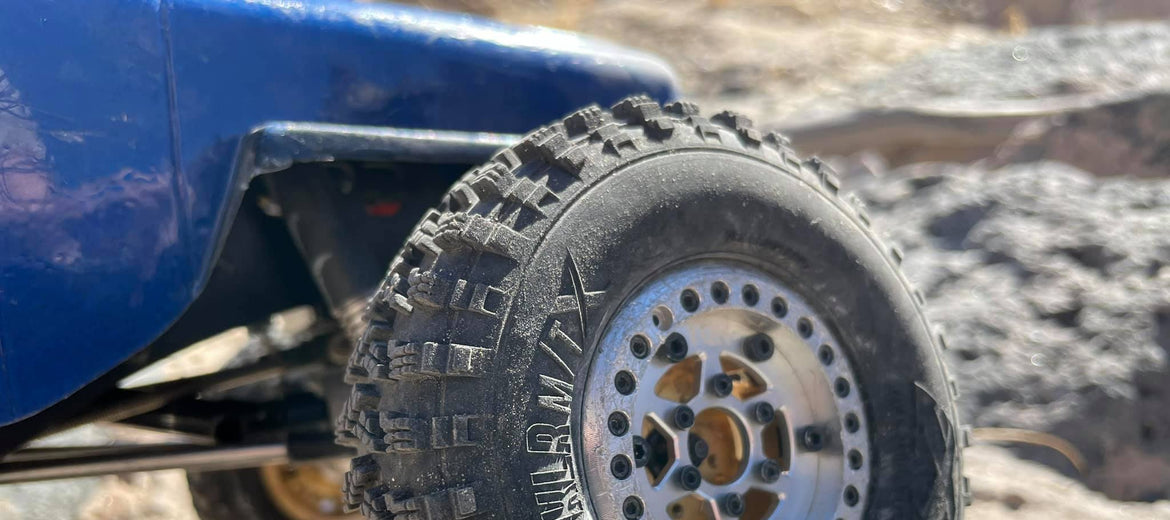 Team Ottsix 4.19" KLR Voodoo MT/X 1.9 (2)
Voodoo KLR 4.19 MT/X 
Wheel Size = 1.9"
Tire Height = 4.19"
EXCLUSIVE & PROPRIETARY FEATURES:
VEX (Vertical Extreme) Rubber Compound! 
Double Deadband anti rebound technology. This feature is engineered into the sidewall and greatly reduces bounce and allows the tire to easily conform to the terrain.
Engineered sidewall: Deep, specially shaped ribs allows the user to utilize very very soft foams without sacrificing side hill integrity.
FoamLoc: Grooves found on the inner diameter of the carcass help prevent the foams from moving side to side.
EZ Mount engineered beads...simply put, the easiest tires to mount in the industry!
Tire cleaning tips: Use undiluted Purple Power cleaner to remove the hazy white mold release from the surface of the rubber.
Sold in PAIRS.