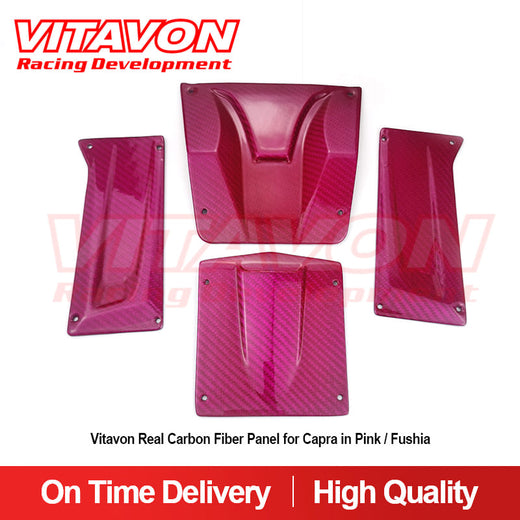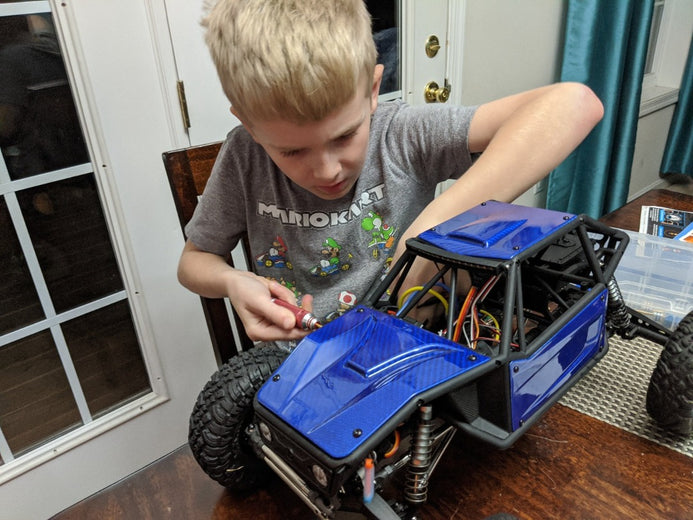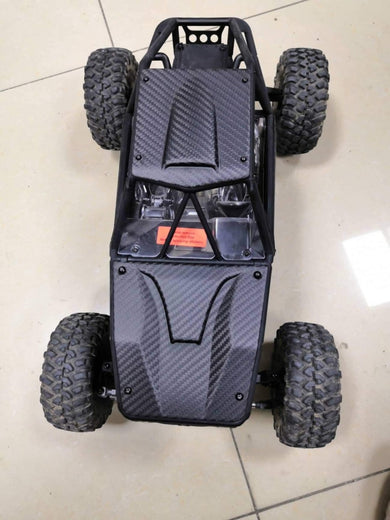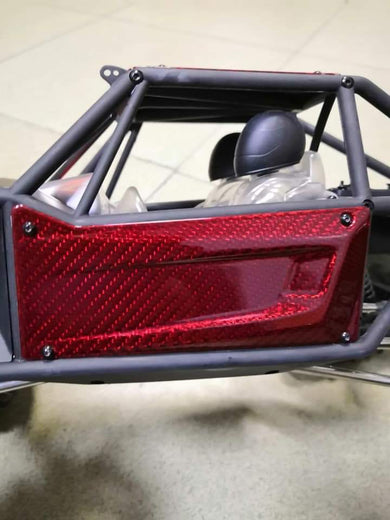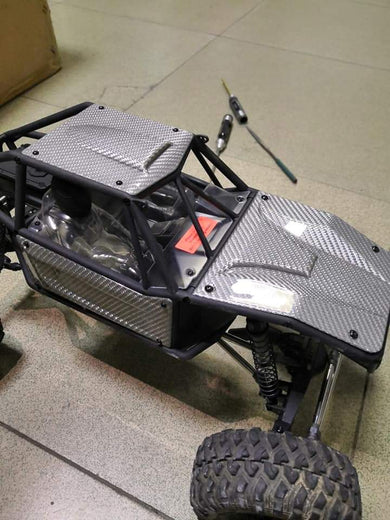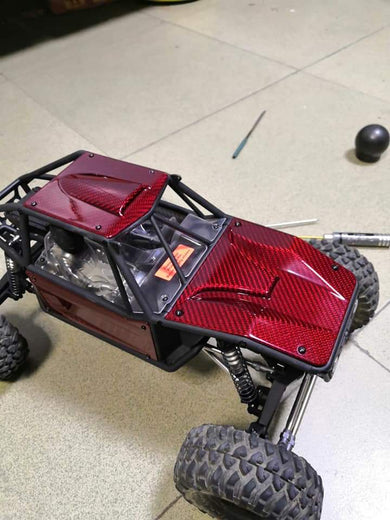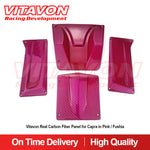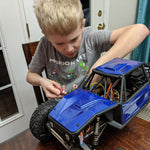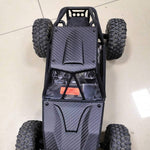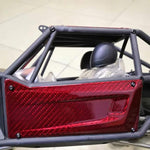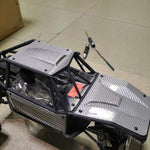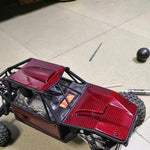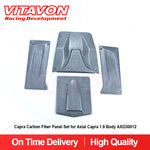 Vitavon Capra Carbon Fiber Body Panels
Here we have some REAL Carbon fiber panels molded to the same specifications as the stock panels.
Yes. REAL Carbon Fiber. And they are 1.2 -to-1.3mm thick.
They are much more rigid than I even expected.
Very high quality part.
Available in 5 colors:
Rich Red
Cobalt Blue
Bright Silver
Matte Black
Bright Pink
Fits Axial Capra with no modifications needed.