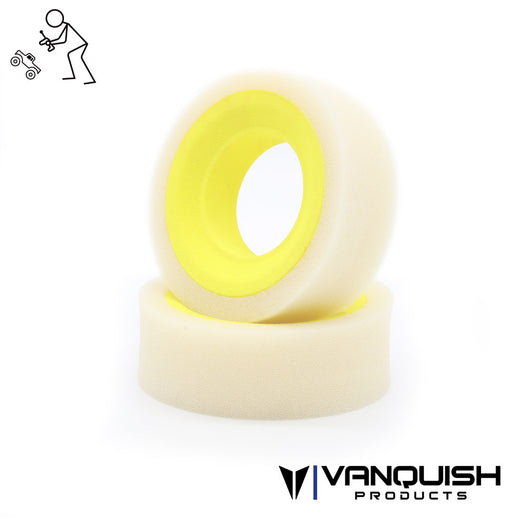 VANQUISH VTS STANCE 4.75" DUAL STAGE FOAM
VTS Stance 4.75" Dual Stage Foams are designed to increase tire stability and performance when mated with Vanquish Products Red Compound tires.  The firm inner closed cell foam has been shaped to fit the tire and wheel profile providing sidewall stability and predictablity on trail.  The soft outer foam layer is designed to let the tire tread pattern conform to terrain and increase traction.  
The 4.75" Stance Dual Stage foam is developed specifically for the Vanquish Products VXT2 tire and is well suited for most 4.75"x1.9" tires.  
The inner closed cell and outer open cell foams are glued together for consistency and ease of install.  
Specifications:
Foam Width at outer layer: 41mm (1.6")
Foam Outer Diameter: 123mm (4.8")
Suiteable for Vanquish Products 0.8" and 1.0" wide wheels
Suggested use: VXT2 Red Compound VPS10102
Package includes:
2pcs dual stage foams