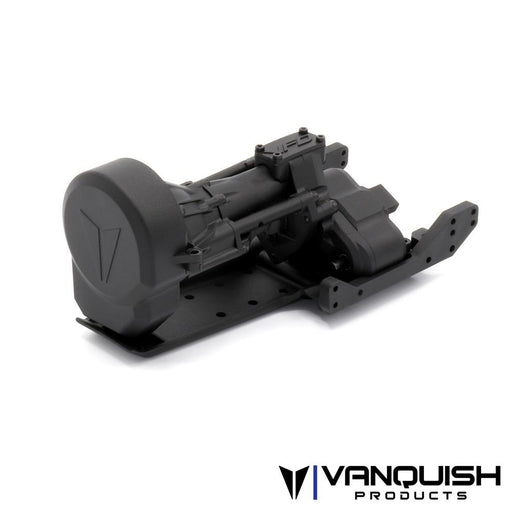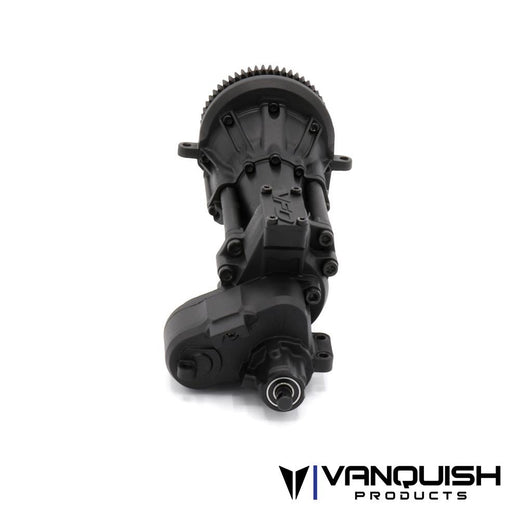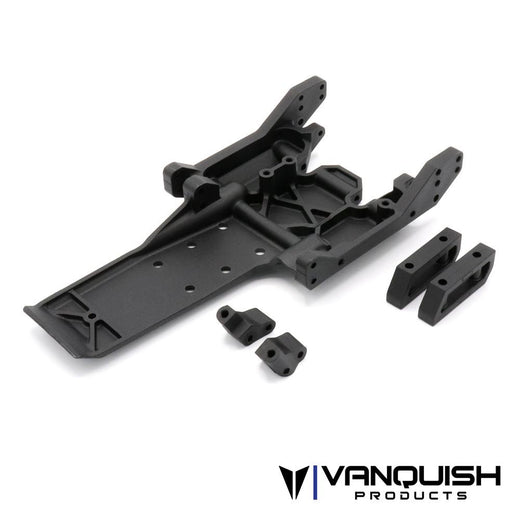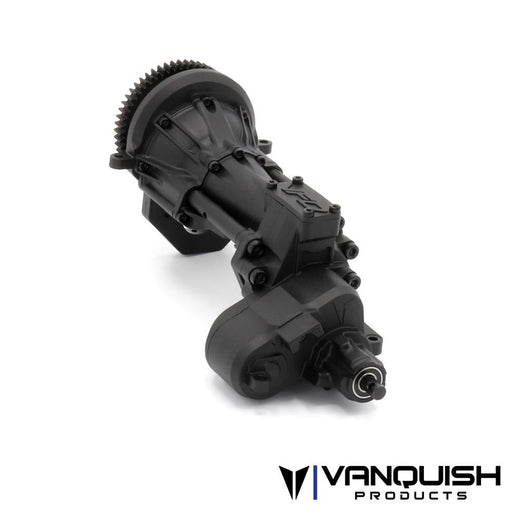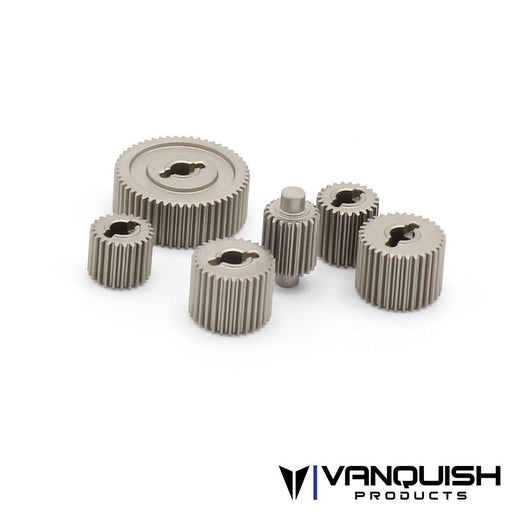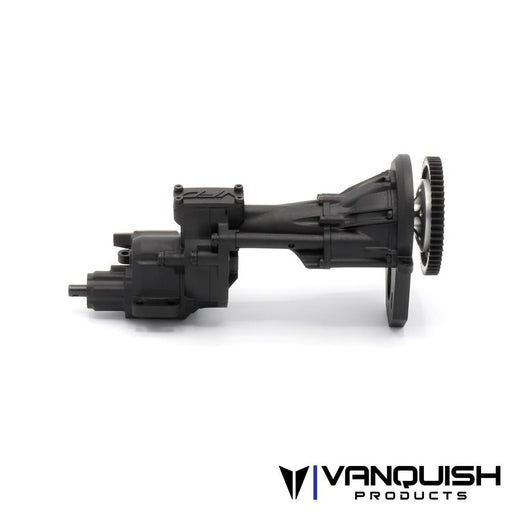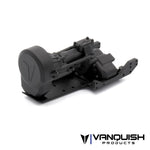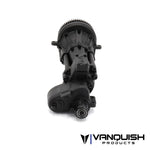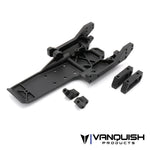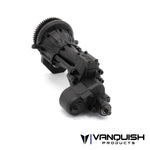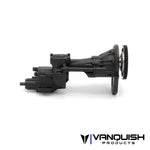 Vanquish VP VFD TRANSMISSION KIT VS4-10
VFD TRANSMISSION
The VFD Transmission kit from Vanquish Products is designed to provide an optimal balance of performance, scale appearance, strength and versatile optional accessories. The VFD's design places the motor forward and as low as possible to keep the weight where you want it. The T-case utilizes unique replaceable bearing plates to provide adjustable bearing positioning. The modular design of the bearing plates allow for optional gear ratios used to be used inside the T-case. The VFD transmission is compatible with 540 brushed and brushless motors* 
Package Includes:
Wide Profile Sintered Gears

Overdrive Gear Set (6.5% OD)

Hardened Chromoly Shafts

Molded VFD Extended Skid Plate for Motor Protection

Molded VFD Battery Tray Spacers for use with VFD Battery and Electronics Trays VPS10127*** (Not included)

Full ball bearing transmission

Scale Molded Transmission Housing

Molded Bearing Plates

Molded 6mm motor plate

Molded Spur Gear Cover

Hardened Chromoly Topshaft with aluminum slipper eliminator

32P 56T Spur and 13T Steel Pinion and M4 Set Screw
The VFD transmission offset front output requires using an offset front axle configuration
Optional Overdrive gear sets available
Notes:
*Motor designs can vary and not all motors can be guaranteed to fit.
**Axles designed specifically for the VS4-10 are required to insure that proper clearances are met.
***VFD Transmission kit fits VPS10130 VS4-10 Chassis kit but will interfere with stock Battery Tray.  Recommended use with VFD Battery and Electronics Tray Set VPS10127.  Hardware for install of VPS10127 is included with this VFD Transmission Kit.