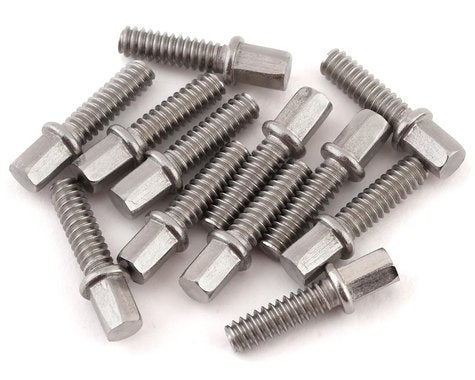 Vanquish Scale SLW Hub Screw Kit Ex-Clear
Vanquish Products SLW "Extended" Hub Stainless Steel Scale Screw Kit is a scale hardware option for VP wheels that use 4-40 hardware to secure the hubs. These forged scale lugnuts have been styled to replicate the look of hardware most commonly used on full size vehicles. The size of the hex on the hardware has been maximized to provide ultimate strength while installing or removing.
Extended length is to be used with Vanquish Wheels, SLW Hub and one additional accessory (such as a center cap or brake weight).
NOTE: 

Requires use of VPS08407 Scale Hardware - Large - Tool Tip. 
Package includes hardware to complete two wheels. Two packages are required to complete a full set of four wheels.
Includes:
(12) 4-40 Stainless Steel Forged Scale Hardware - Extended Length