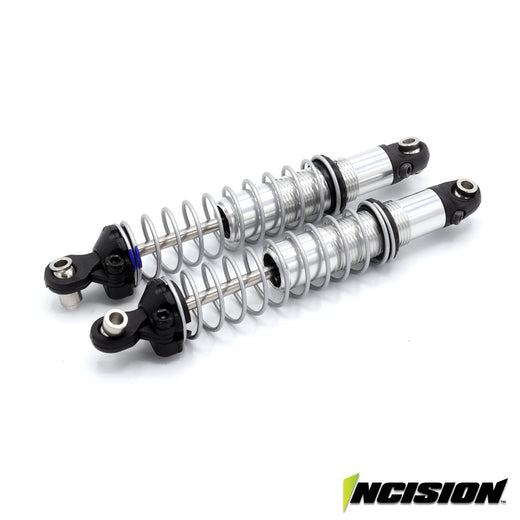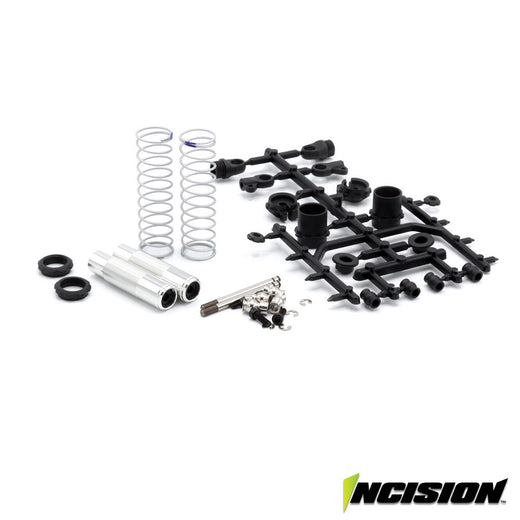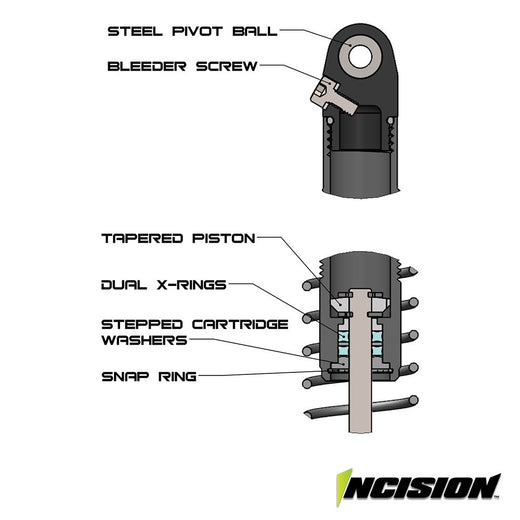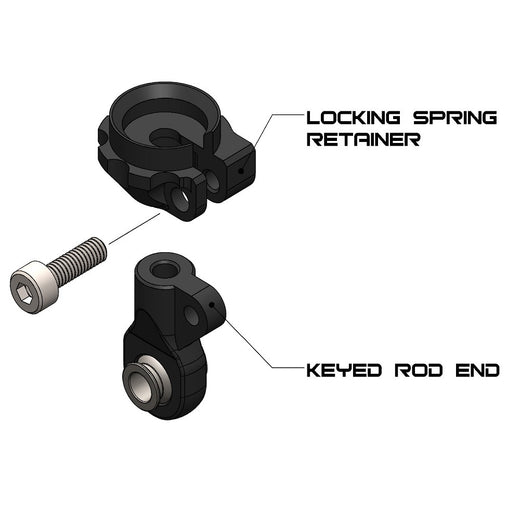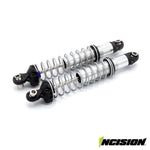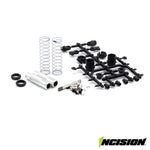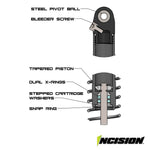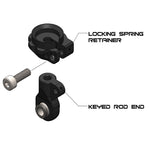 Incision S8E 90mm Scale Shock Set
Incision S8E 90mm Scale Shocks feature a larger 8mm bore for increased damping. The increased volume reduces internal shock pressures for longer seal life. Dual molded X-Ring lower shock cartridge provides more sealing surfaces than standard o-rings. Threaded shock bodies allow for a wide range of spring preload adjustment. Offset lower shock pivot balls allow for greater flexibility for tuning shock angles.
Features:
8mm Bore Scale Shocks
Machined Aluminum Threaded shock bodies
Scale shock cap with steel pivot ball and bleeder screw
Polished Shock shafts
Dual X-Rings
Optional spring rates available - IRC00513
NOTE:
Offset lower pivot ball included for Vanquish Products F10 axles. Standard width pivot ball required for other applications.  
Shock oil is not included
Lower cartridge comes pre-assembled with internal snap rings.
.9mm snap ring pliers are required for assembly/disassembly of the lower cartridge. KNIPEX - 48 11 J0 are recommended.