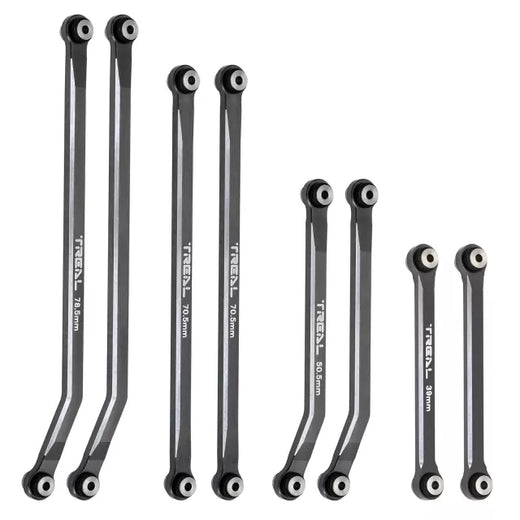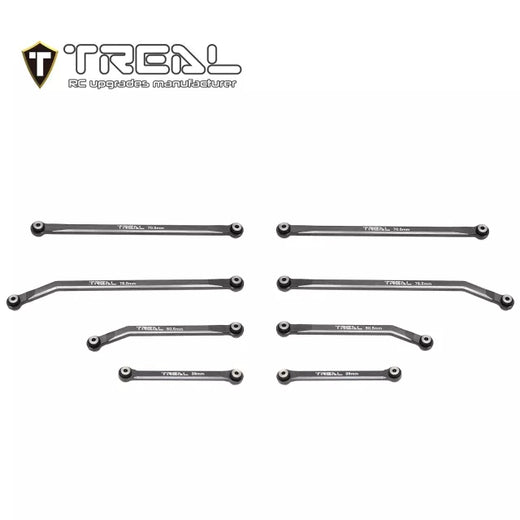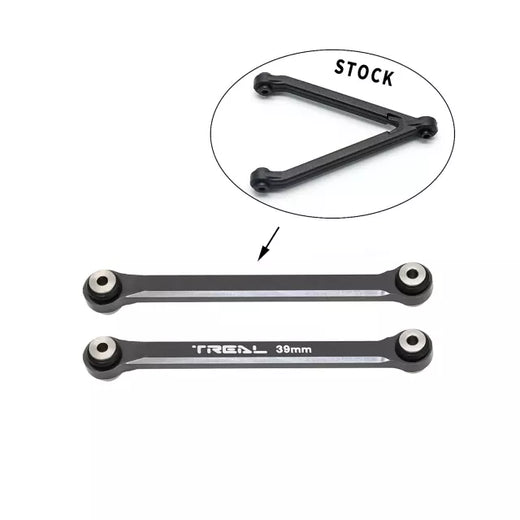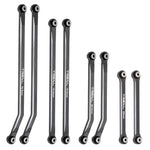 TREAL SCX24 High Clearance Links 4-Links Design (8pcs) Aluminum 7075 for Axial SCX24 Gladiator GRAY
TREAL SCX24 High Clearance Links 4-Links Design (8pcs) Aluminum 7075 for Axial SCX24 Gladiator
Features:
1.Replace the "Y" link, provides more flexible/larger travel for the front part of the SCX24, avoids any rubbing with the driveshaft
2.High clearance design of the links set, get higher clearance for climbing.
3.Pre-assembled the rod balls and O rings, no need to assemble these tiny parts before you mount to your SCX24.
4.High quality of Alu# 7075 material, more durable and stronger.
5.Compatible with 1/24 RC Crawler Car Axial SCX24 Gladiator; Will NOT fit SCX24 Deadbolt/Betty/C10 W rangler JLU Bronco.
 
You will receive:
-78.5mm Links 2pcs
-70.5mm Links 2pcs
-50.5mm Links 2pcs
-39mm Links 2pcs