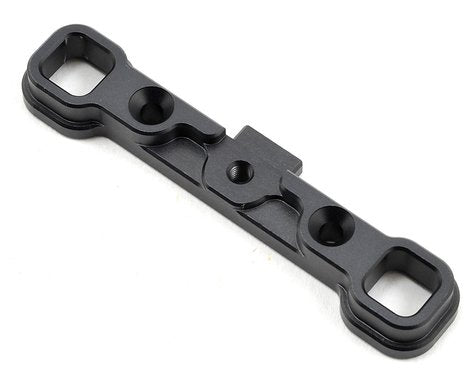 Tekno RC V2 Adjustable Hinge Pin Brace "A" block, (Front Outer, 7075 CNC, EB/NB/ET/NT/SCT)
This is a replacement Tekno RC Aluminum V2 "A" Block Adjustable Hinge Pin Brace. The V2 adjustable hinge pin system brings tuning and adjustment on your Tekno RC vehicle to a whole new level. You are now able to independently adjust kickup, sweep, toe, and anti-squat as well as front and rear roll centers. The V2 system requires TKR5165 square inserts. Each block is available separately to keep replacement costs down.
Each block is CNC machined from 7075 aluminum then gun metal anodized for wear. They look sleek and perform great. They are backwards compatible the EB/NB/ET/NT48 as well as the SCT410.