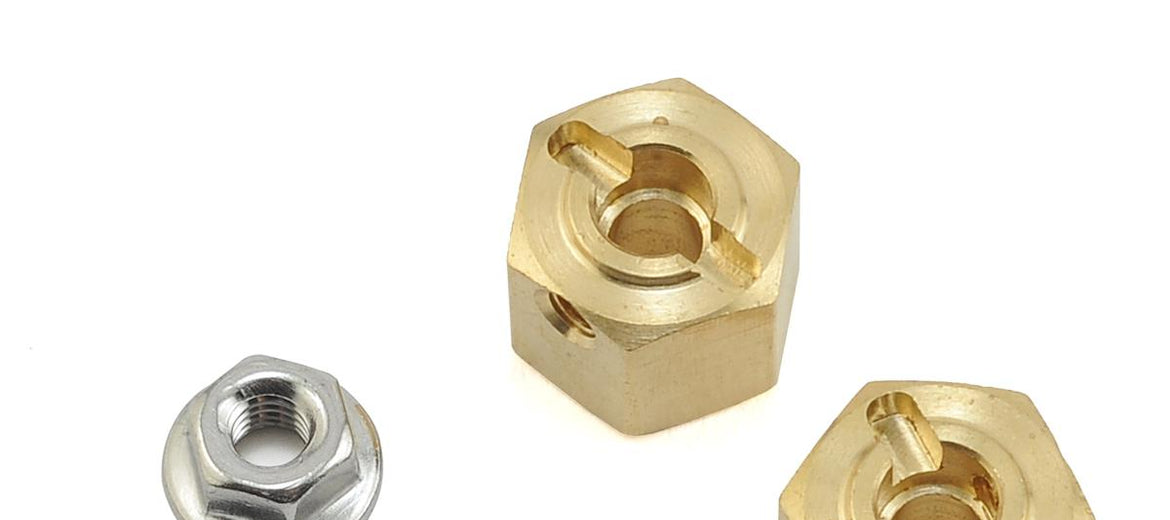 Team KNK 12mm x 10mm Brass Hex (2 pcs)
KNK 12mm Brass Hexes are precision machined to fit Axial applications, and feature a 10mm offset. These brass hexes weigh 8 grams each, and will add a total of 16 grams per axle. The package includes set screws to securely lock the hex to the axle, and a set of serrated M4 wheel nuts to lock the wheel to the axle. KNK Hexes help you get your rig dialed with 6, 8 and 10mm wide offset options and a tad more unsprung weight!

NOTE:

These hexes were developed for Axial applications, but may be compatible with other applications as well.
10mm Wide hexes require the use of the included M4 wheel nut, as the width of the hex prevents the nylon in a standard lock nut from reaching the threads in the axle.
KNK12X10BRA