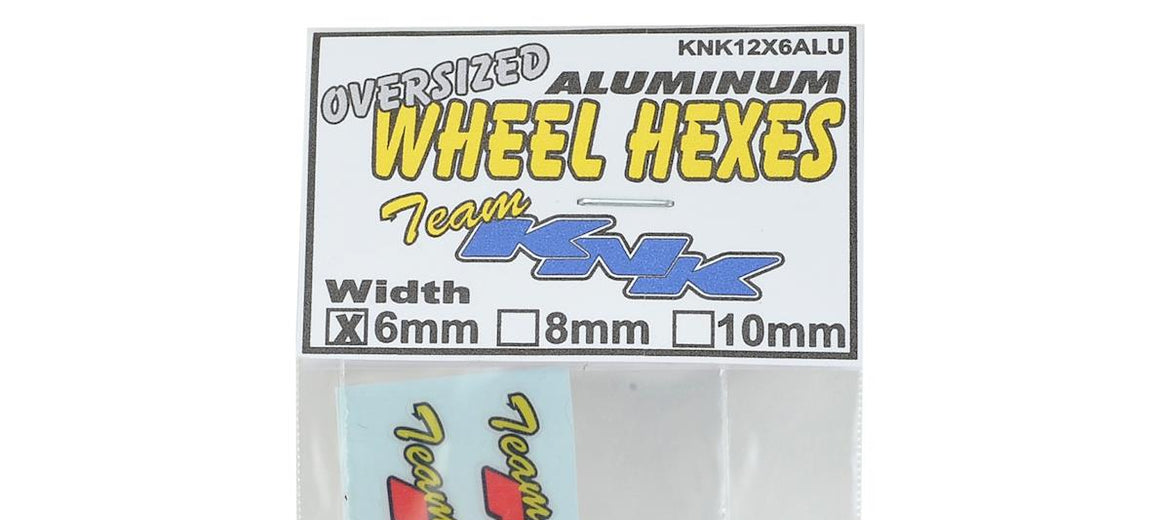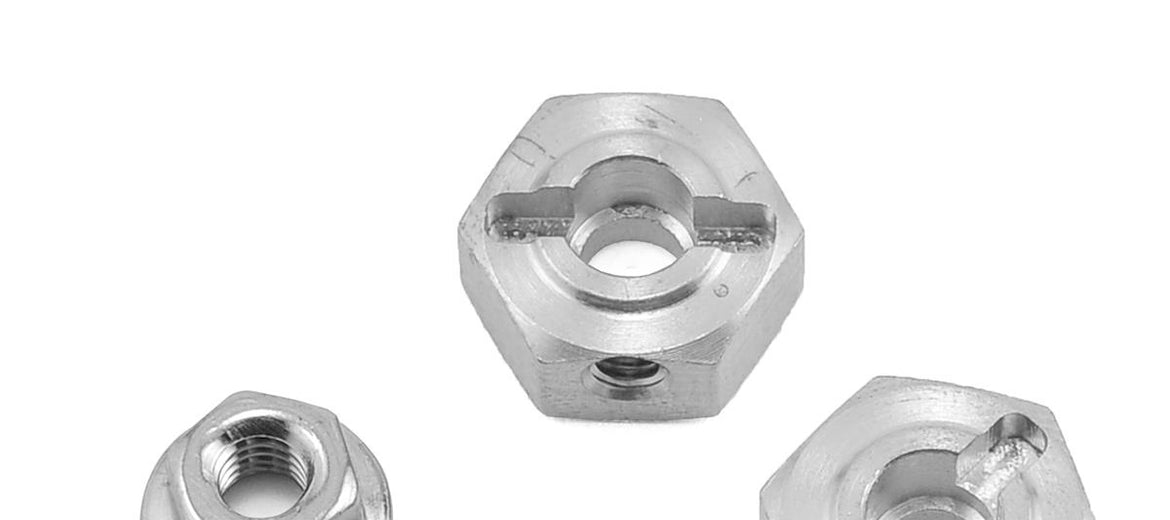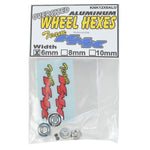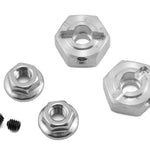 Team KNK 12mm Aluminum Hex (2) (6mm)
KNK 12mm Aluminum Hexes are precision machined to fit Axial applications, and feature a 6mm offset. These hexes include set screws to secure the hex to the axle, and a set of serrated M4 wheel nuts to lock the wheel to the axle. KNK Hexes are available in 6, 8 and 10mm wide offsets to allow you to fine tune your track width and help you get your rig dialed!

NOTE: These hexes were developed for Axial applications, but may be compatible with other applications as well.
12x6 Aluminum Hex
KNK12X6ALU