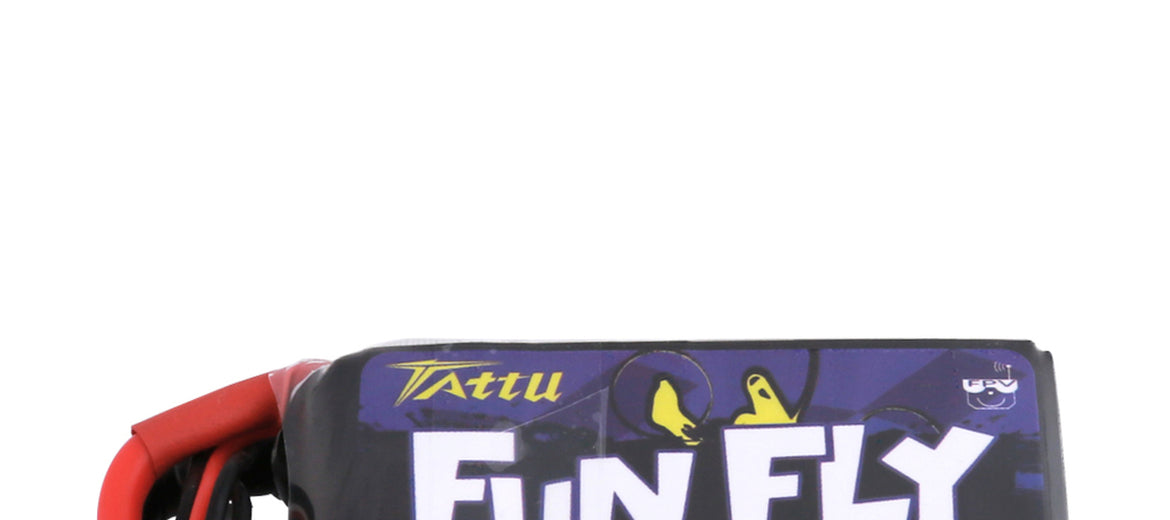 Tattu FunFly 1300mAh 100C 14.8V 4S1P Lipo Battery Pack With XT60 Plug For Practice
Features:
- Stable automatic stacking technology enables single-cell capacities of 1300mAh.
- Higher capacity than comparable size packs.
- Local after-sales service (located in Dublin, CA)
- The high rate of 100C, max burst discharge rate 200C.
Specifications:
- Minimum Capacity: 1300mAh
- Configuration: 4S1P / 14.8V / 4 Cells
- Discharge Rate: 100C
- Max Burst Discharge Rate: 200C
- Net Weight(±20g): 149.5g/unit
- Dimensions: 73mm Length x 35mm Width x 28.5mm Height
- Charge Plug: JST-XHR
- Discharge Plug: XT60