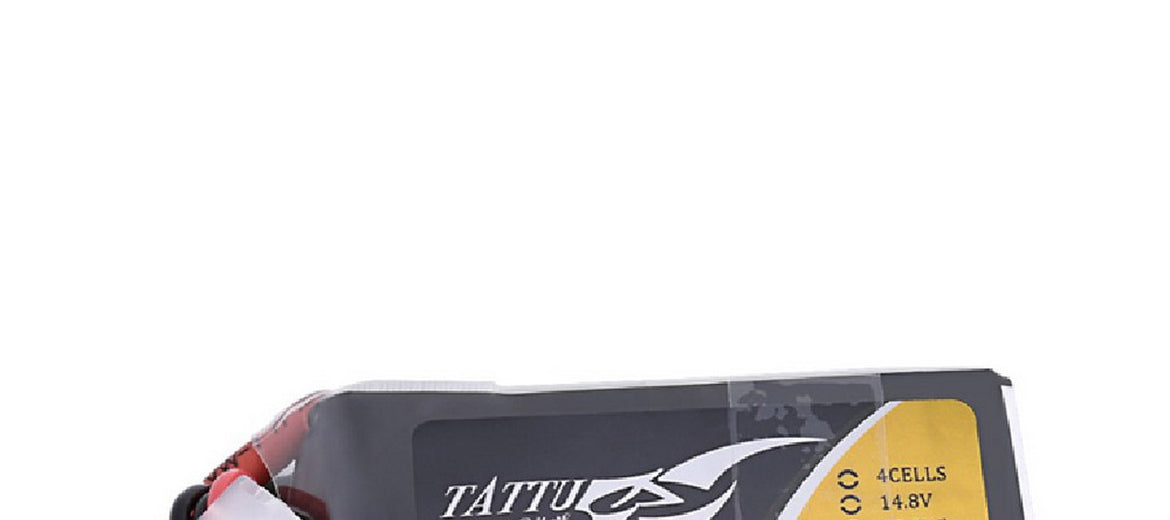 Tattu 1050mAh 14.8V 75C 4S1P Lipo Battery Pack With XT60 Plug
Tattu 1050mAh 75C 4S Features:
-Stable automatic stacking technology enables single cell capacities of 1050mAh.
-Small in size and light in weight
-Good ability to offer professional and customized solutions.
-Tattu batteries provide high quality, reliable power for GEMINI, Vortex, drone and fpv etc.
Tattu 1050mAh 75C 4S Specifications:
- Minimum Capacity: 1050mAh
- Configuration: 4S1P / 14.8V / 4 Cells
- Discharge Rate: 75C
- Max Burst discharge Rate: 150C
- Net Weight(±20g): 125g
- Dimensions: 71mm Length x 36mm Width x 26mm Height
- Balancer Connector Type:JST-XHR