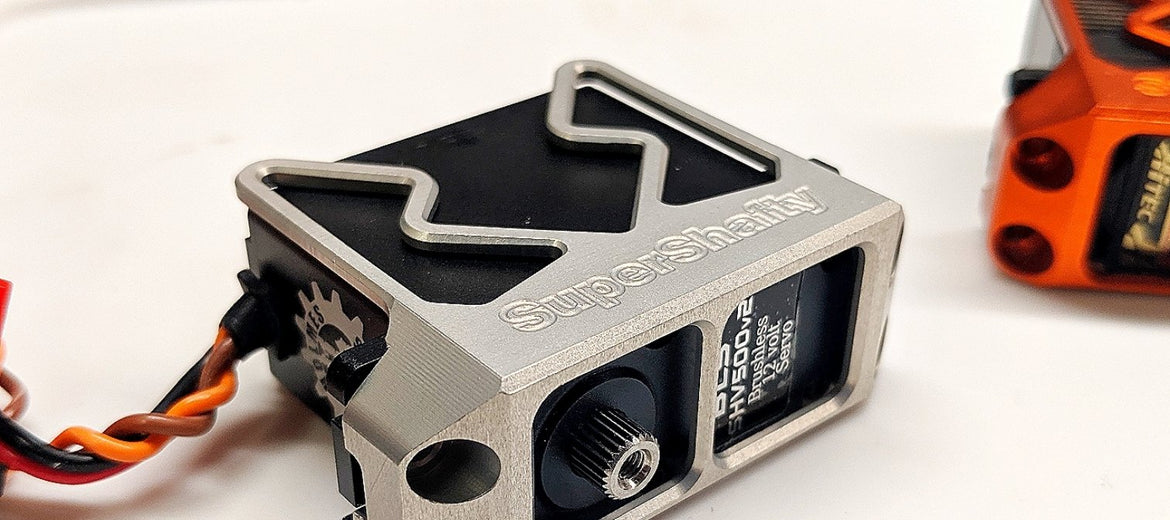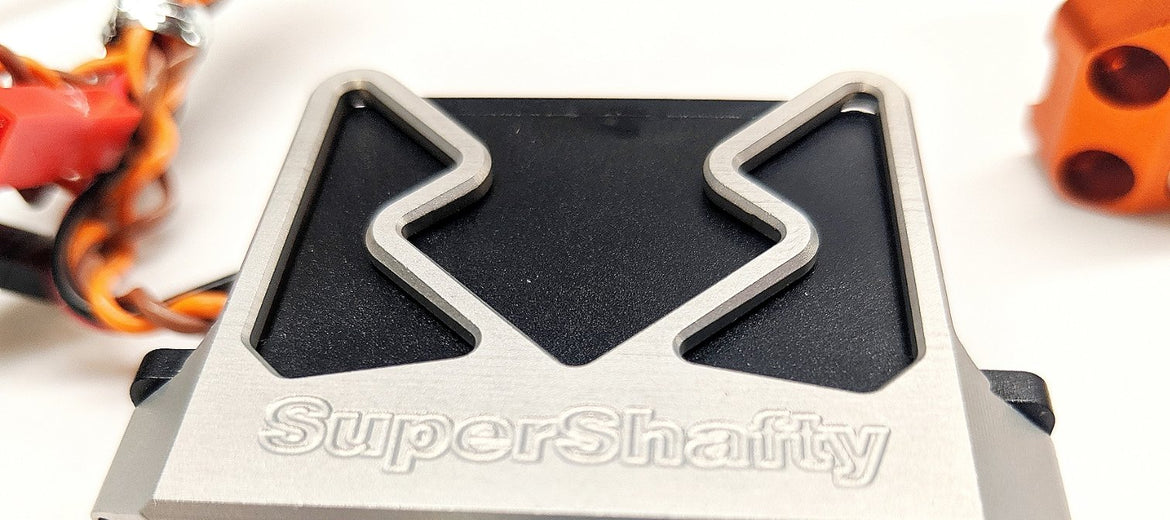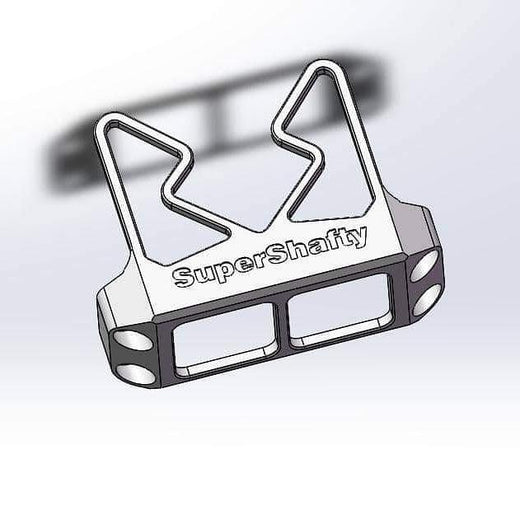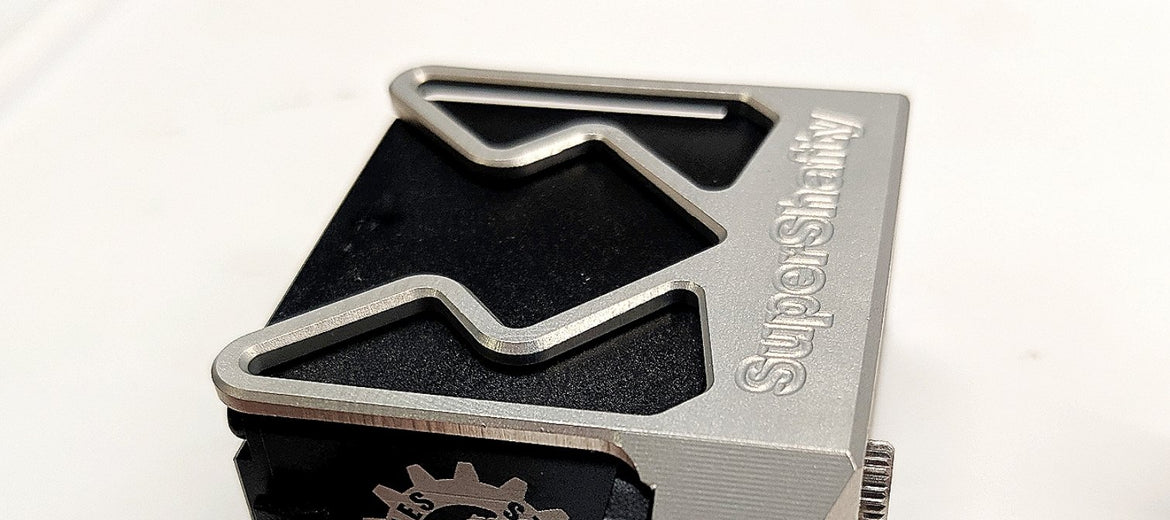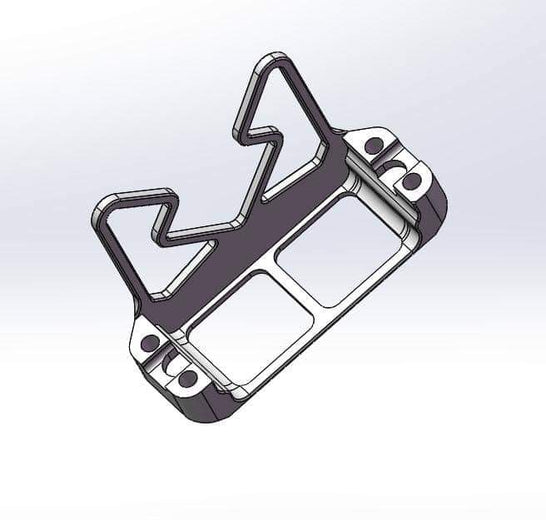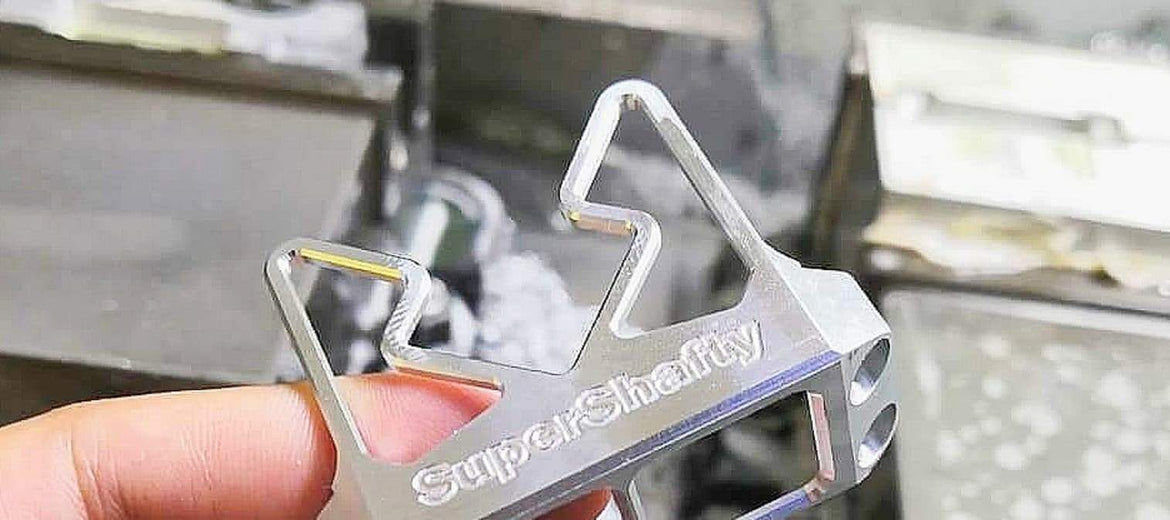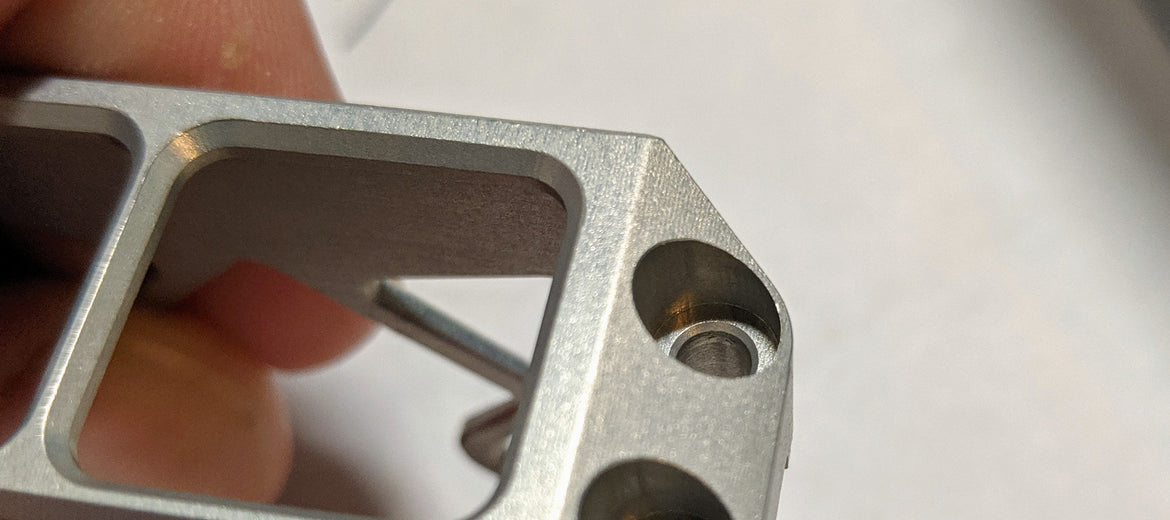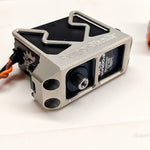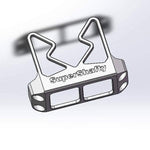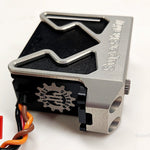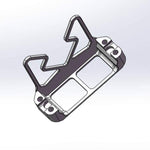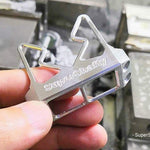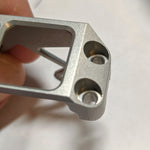 SuperShafty Steering Servo Guard Armor
This is SuperShafty Servo Guard Armor, and is intended for use with an Axle Mounted Servo. This piece was developed to protect the steering servo where the servo is exposed and prone to damage during normal use. 

Features: 
Made of 7075 aluminum.
Available in several hard anodized colors.
Very Light Weight
Need to run a Servo horn that has a small step-out
Fits these known servos: 
Hitec HS-7950TH
Hitec HS-7955TG
Hitec HS-7954SH
Holmes HV500 & SHV500v2
3Bros G13
JR DS8711HV
Savox 1230sg
MKS X5 HBL-550
Protek 370 tbl
ShiftsRC S2
Reefs Raw 500
(Please Message us to help us add to this list)
DOES NOT Fits these known servos

without modification

: 
Savox 2290 (Grinding needed for clearance)
SHV500v3 (Small inside file or grind needed to fit larger case of v3)
(Please Message us to add to this list)
Because of the guard not being flush with front of servo, a flat style horn will not always fit, We recommend a Servo Horn with Small Step out.
Some servos, the spline for the servo horn sticks out further than others. You might have to try different servo horns to see what works for your setup.