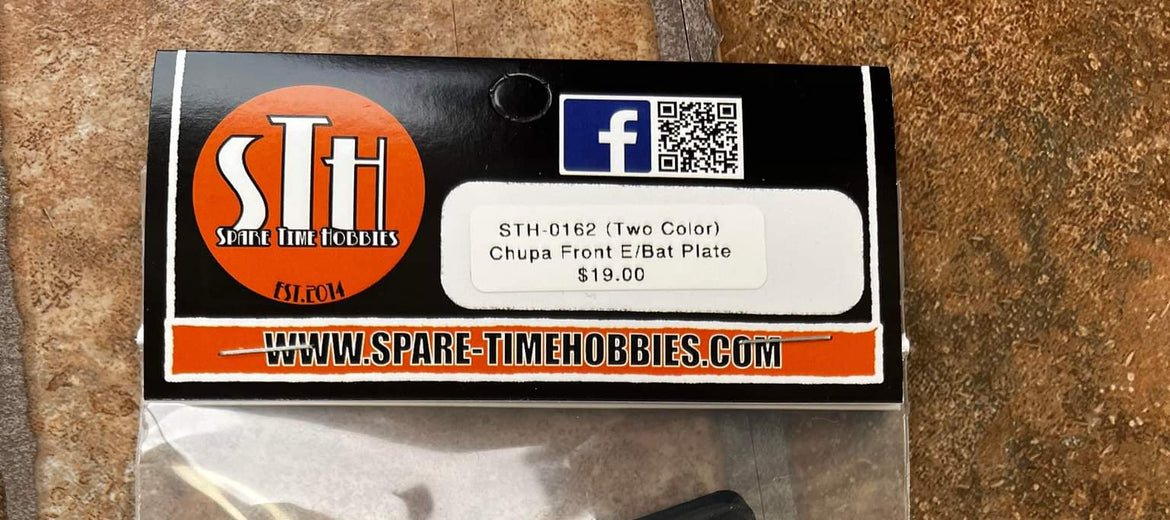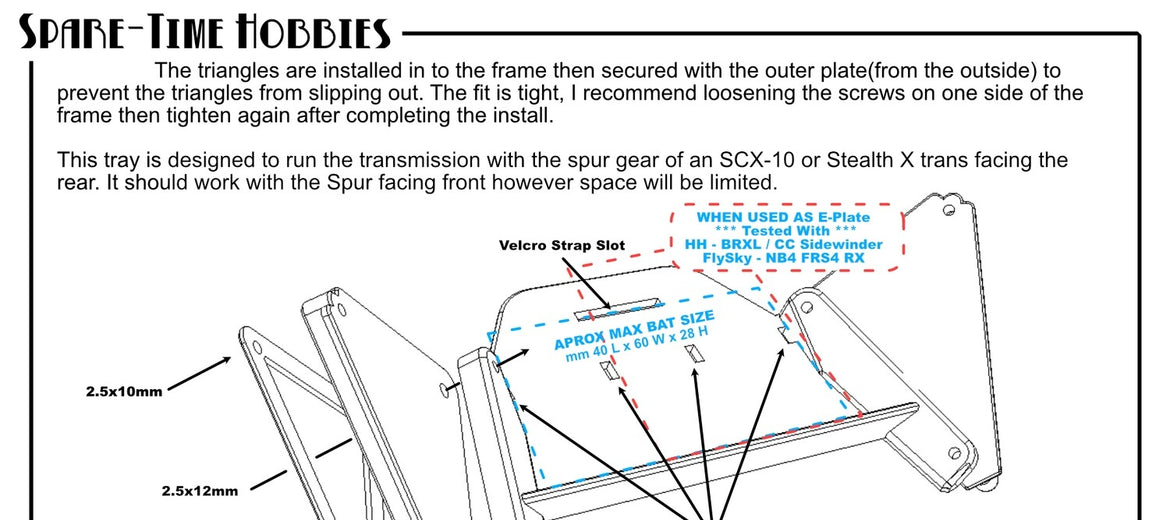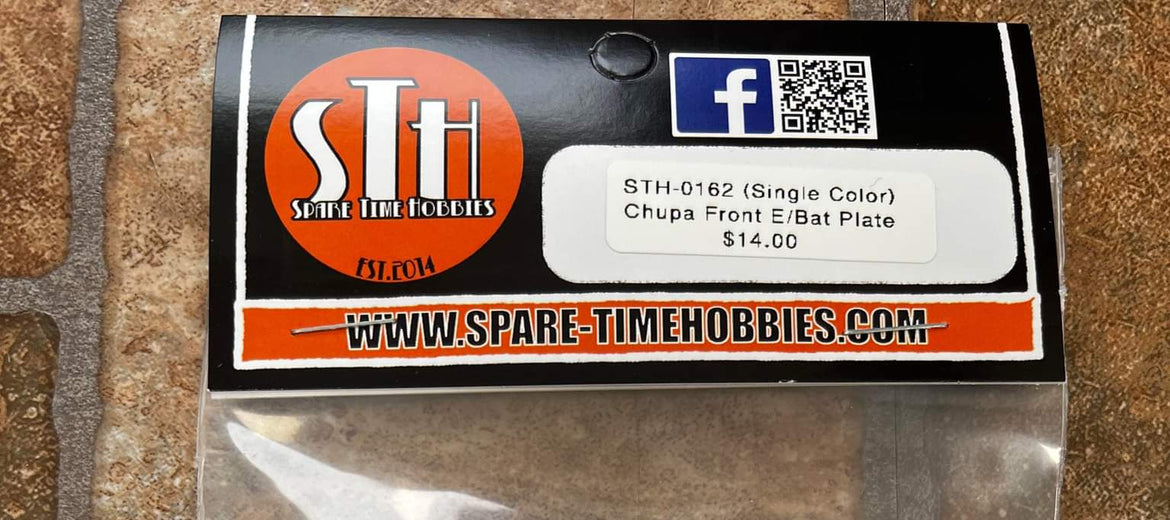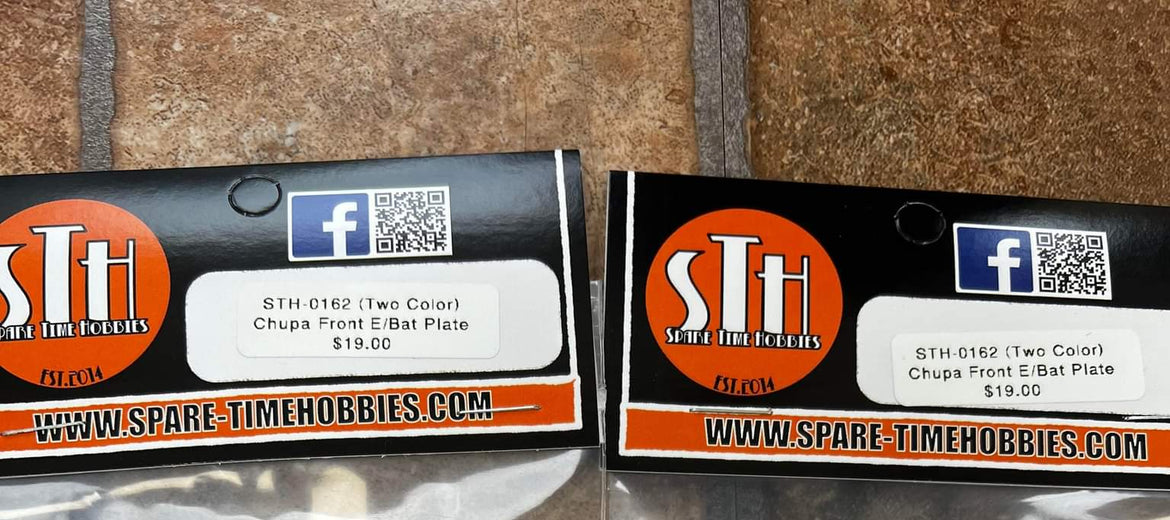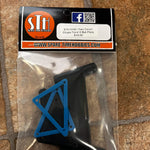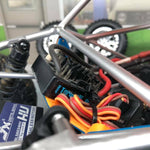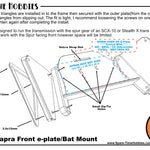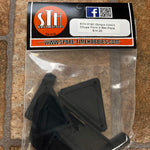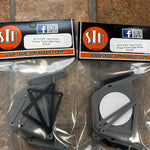 STH Super Shafty ChupaCapra Front E-Plate or Battery Tray
shaftyThe triangles are installed in to the frame then secured with the outer Plate to prevent the triangles from slipping out. The fit is tight. I recommend loosening the screws on the front of the frame then tighten again after completing the install.
The tray is designed to run the transmission with the spur gear of an SCX-10 or Stealth X trans facing the rear. It should work with the Spur facing front however space will be limited.
---
Due to the nature of 3D printing, items may contain tiny visual blemishes. Items may require some trimming and painting for optimal visual appeal/fit; similar to what you would expect to do with model parts.
---
IMPORTANT: Do not use power drivers on 3D printed parts. Over tightening printed parts and cause premature cracking and crushing. Always ensure you hardware will not bottom out in the screw pocket. This can also cause at 3D printed part to break prematurely.
 Printed Parts - These parts will be printed using advances slicing methods for maximum strength. All 3D printed parts come with a lifetime replacement guarantee. If you break a part, simply send us a photo and your order number. The photo is simply to evaluate for common issues and help identify potential improvements to existing designs.