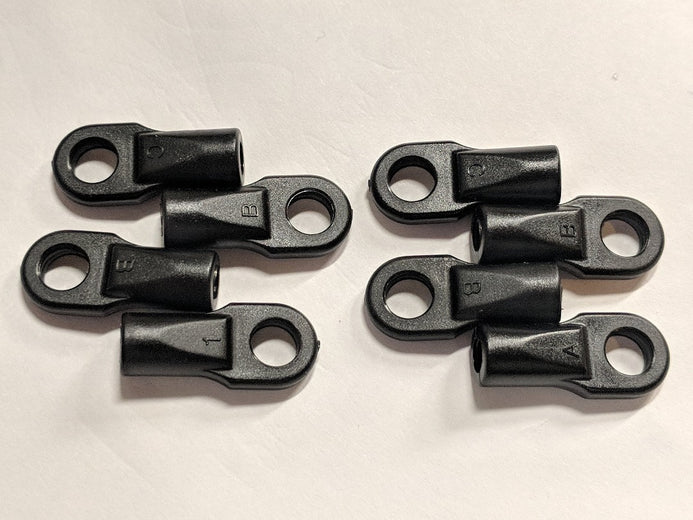 Everyone knows what these are. 
Probably one of the most recognizable parts out there. Revo Rod ends are strong, light, and useful for just about anything. 
They take a 3mm bolt in the eye, and 4mm in the end to attach to your links. 
The Product here, is Just the plastic ends (To replace your worn out ones)
Less than Half the cost of the ends with the balls.
(8) Plastic Rod ends
(0) Zero Steel Balls
To order more, just add multiple of this item to your cart.
*We also sell them with the balls, but this listing includes no steel balls.