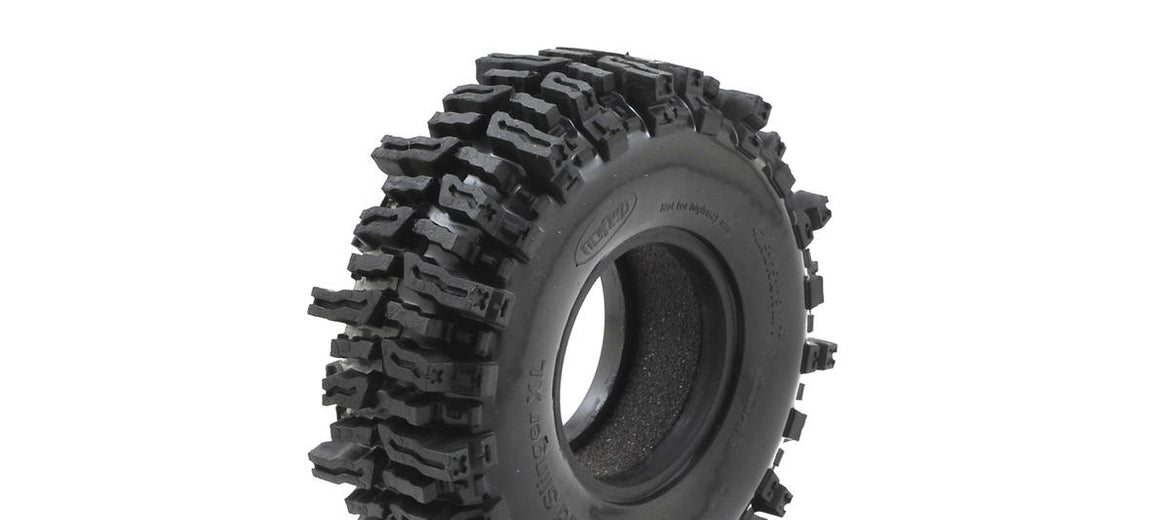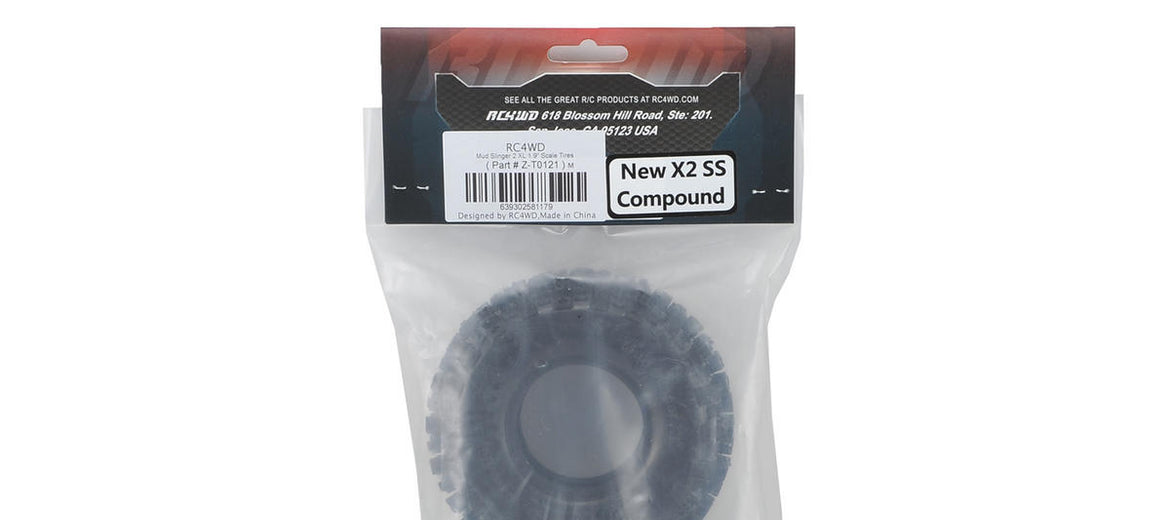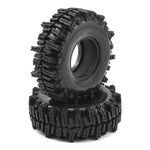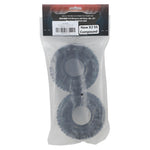 RC4WD 4.21" Mud Slinger 2XL 1.9" Scale Tires (2) (X2)
The Mud Slinger 2 XL is a taller version of the ever popular Mud Slinger tire. The original Mud Slinger measures out at 3.66" tall, by 1.42" wide. The XL comes in at a much larger 4.21x1.5" for improved clearance and a wider contact patch.

Features:

Advanced X2 SS Compound (Super Soft & Super Sticky)
Inner Ribbing for Sidewall Support
Fits 1.9" Wheels

Specifications:
Outer Diameter:  4.21in / 107mm
Width: 1.5in / 38.1mm
Inner Diameter: 1.9in / 48.2mm
Each Tire Weight: 2.57oz / 73g

NOTE: Due to the different methods used to design an manufacture tires and wheels, RC4WD can not guarantee the fit between RC4WD wheels/tires and other brands of wheel and tires. For the best results, use RC4WD tires and wheels together. In some cases RC4WD wheels and tires will work with other brand wheels and tires, but RC4WD can not guarantee the outcome.