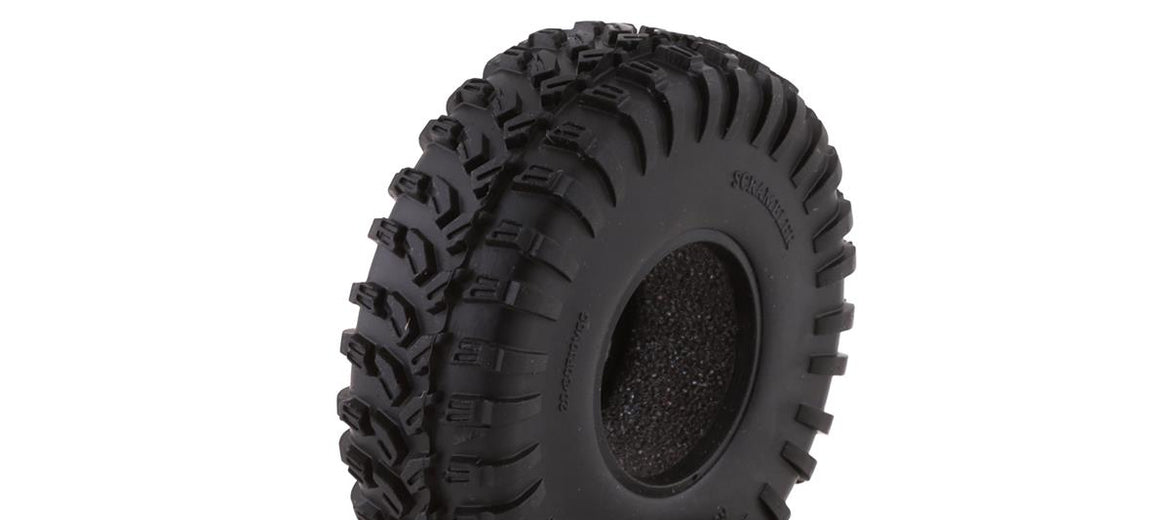 RC4WD 2.43" Scrambler Offroad 1.0 Scale Tires (2)
RC4WD Scrambler Offroad 1.0" Micro Crawler Tires. These scale tires are ready to be mounted to RC4WD 1.0" wheels and placed on your micro crawler. Package includes two scale tires and two foam inserts.
Advanced X2SS Compound (Super Soft & Super Sticky)

Fits 1.0" Wheels

OD: 2.43in / 61.7mm

ID: 1.0in / 24.4mm

Width: 0.87in / 22.2mm

Each Tire Weighs: 0.42oz / 12g
What's Included:

2x Scrambler 

Offroad 1.0" Scale Tires

2x Foam Inserts

Notes:

Due to many different methods to design tires and wheels, we have no control over other manufacturers products. We can only tell you that RC4WD tires and wheels work together. In some cases our wheels and tires will work with other brand wheels and tires, but we can not guarantee the outcome.