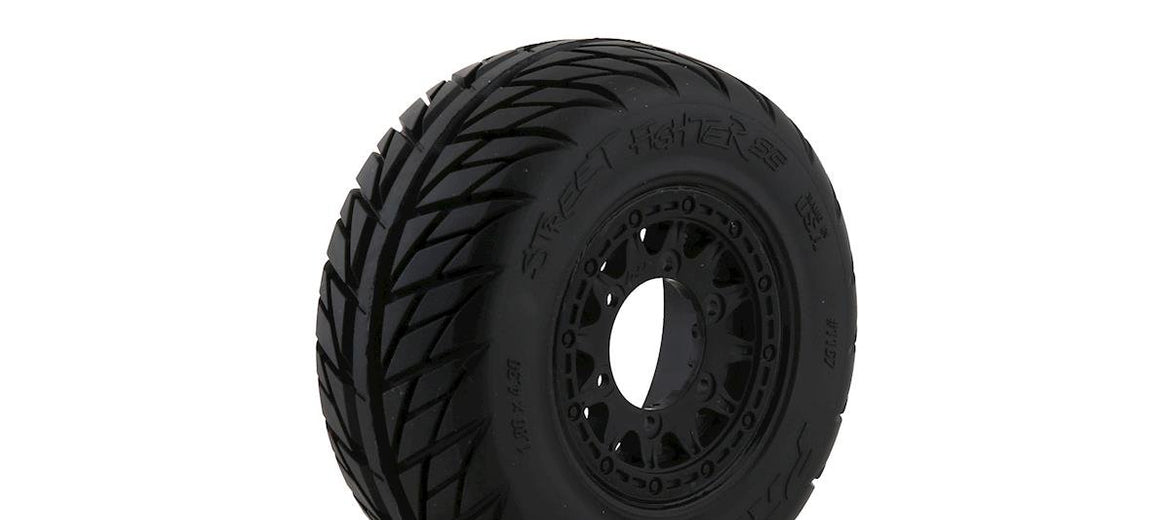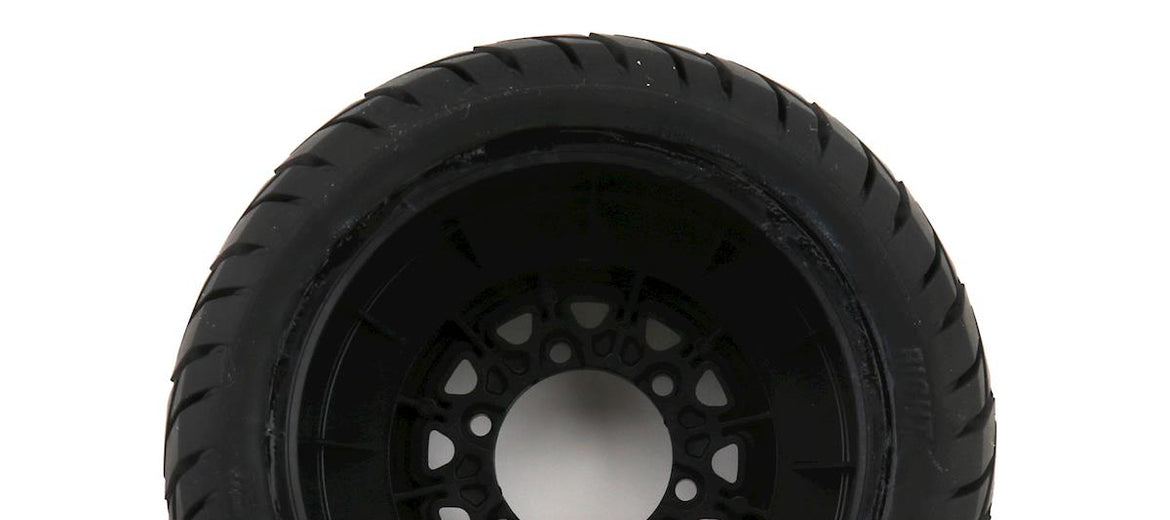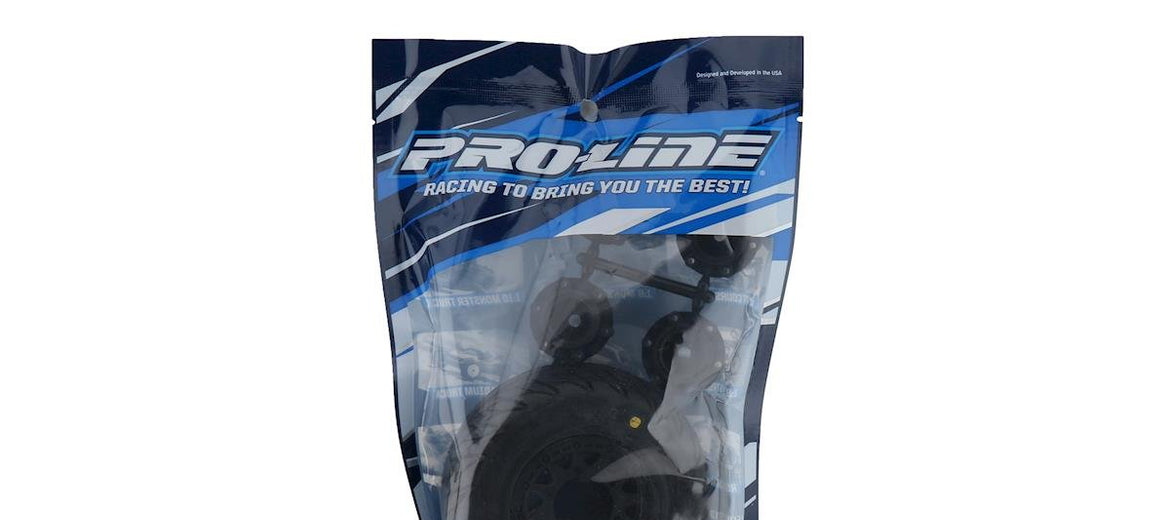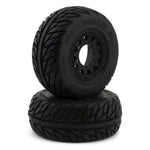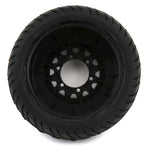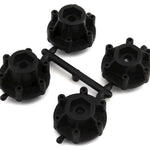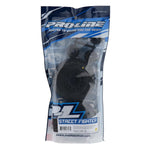 Pro-Line 4.30" Street Fighter SC 2.2/3.0 Tires w/Raid Wheels (Black) (2) (M2) w/12mm Removable Hex
This is a set of two Pro-Line Street Fighter SC 2.2/3.0 Tires, Premounted on Black Raid Wheels with a 12mm removeable hex. If you want the ultimate long wear street tire, then check out the Pro-Line Street Fighter SC. Based on the latest in high performance on-road tire technology, the Street Fighter SC has the perfect balance, G force developing tread pattern and style that will keep your truck turning heads on the street!
The Raid 2.2"/3.0" Removable Hex Wheel will allow you to easily change the offset of your wheel to fit different applications by simply changing out the hex! Now you can with the 6x30 Removable Hex system from Pro-Line. The wheels include a pair of 12mm Slash 4x4 Front/Rear (Slash 2wd Rear) hexes and a pair of 12mm Slash 2wd Front hexes that fit the most popular trucks. Optional 14mm, 17mm and ProTrac offset 12mm hexes (6355-00) are available separately to fit your exact application. If your wheel hex ever gets damaged, it can easily be replaced without needing to replace your glued tires (6354-00 Replacement Slash Hexes).
Features:
Tires:

Perfect for Tearing up the Street
Standardized 2.2"/3.0" SC Bead Dimensions
Aggressive Long-Wear Tread
Made from M2 (Medium) Compound
Soft, re-usable and water-proof Closed Cell Foam Inserts Included
Made in the USA, since 1982

Wheels:

Removable Hexes Allow You to Change Wheel Offsets on the Fly
Easily Replace Damaged Hexes or Upgrade to 14mm, 17mm and 12mm ProTrac™ Offset Hexes
The 2 Most Common 12mm Offset Hexes are Included!
Fits any of Pro-Line's 6x30 Removable Wheel Hexes for Tons of Custom Offset Options
Wheel Made from High-strength, Durable DuPont Nylon Material
Raid 10-spoke Wheel Design Mimics Full-size Racing Wheels
M3 Wheel Hex Hardware Included
Specifications:
Includes:
(2) Street Fighter tires mounted on Raid 2.2"/3.0" Black 6x30 Removable Hex SC Wheels
(2 Each) 6x30 to 12mm Hex Adapters (Slash® 4x4 Front/Rear & Slash® 2wd Front) 
(12) M3 x 12mm long SHCS hardware
(2) Closed Cell Inserts