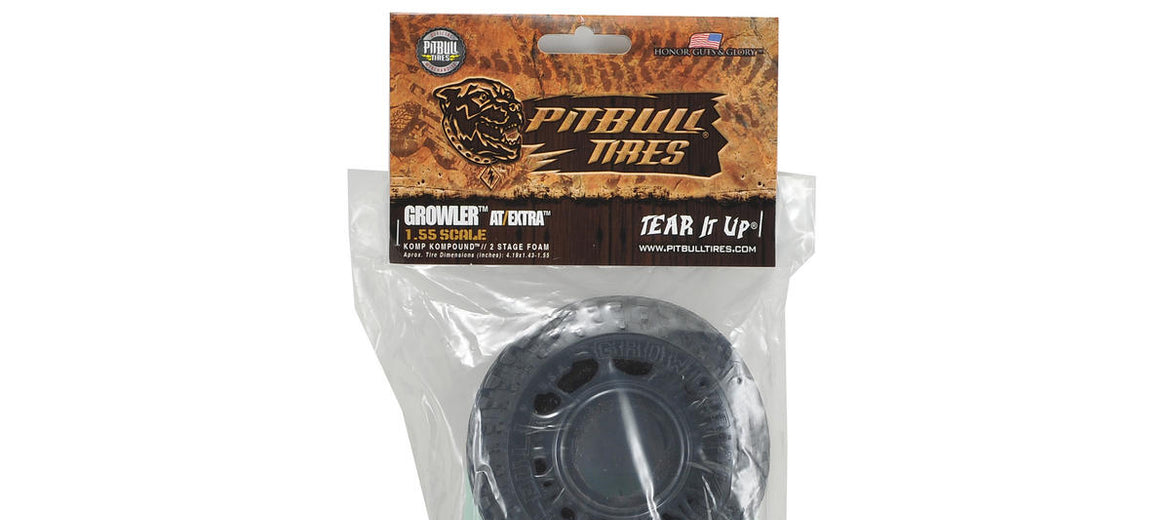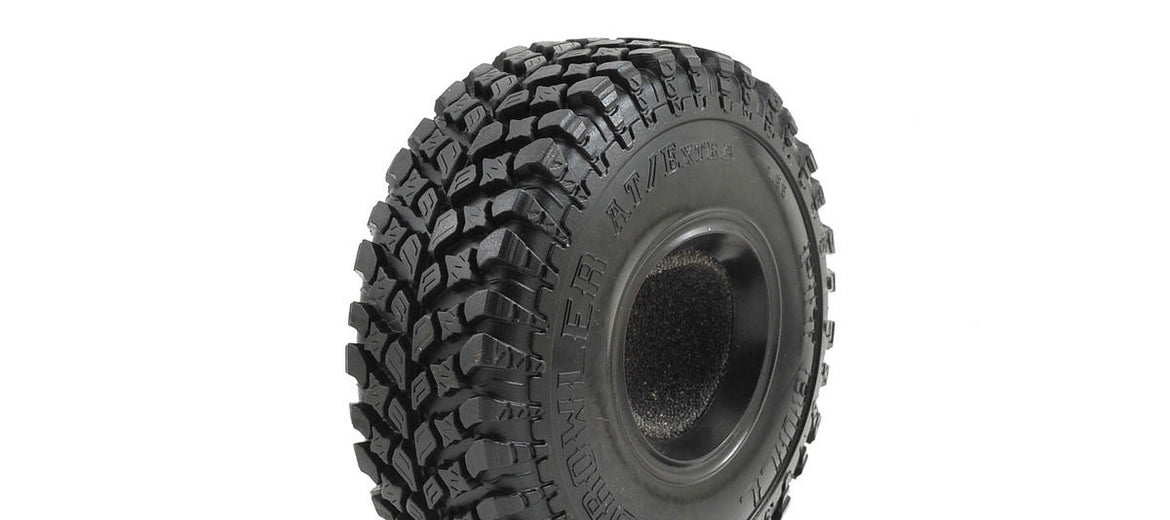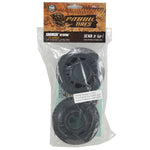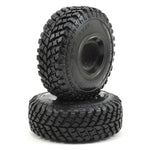 Pit Bull 4.19" Growler 1.55 Scale AT/Extra Rock Crawler Tires (Komp) w/Foam (2)
Pit Bull Growler AT/Extra 1.55 Scale Cralwer Tires are miniaturized versions of the renowned Pit Bull Growler LT 1:1 tire. With unique multi-varied directional tread you get a directional look with non-directional functionality. These Scale Growlers have been designed to increase control while enhancing stability and contact patch, delivering excellent lateral bite, incredible stickiness and exceptional traction.
Features:
Komp Kompound:

 

Gets better and better as they break in and you can use them for your daily hobby time as well as competition.
Multi-varied Unique Tread Blocks:

 

With multiple varied lugs and edges, these help to maximize traction especially in off-camber situations.
Inside Ribbing:

 

Provides sidewall support and stability.
Thicker Beads:

 

More surface area for the Beadlocks to bite on.
Integrated Sidewall Protectors:

 

Bands of rubber in the sidewall that add support and control.
Alternating Center Lugs:

 

Increased biting edges for improved traction.
Sipes:

 

Looks like the real tire and helps increase traction.
Over-the-Shoulder Lugs:

 

Wraps down the sidewall and adds extra strength & traction to the shoulder & sidewall areas.
4.19 inch Unmounted Diameter:

 

These tires are right in the "Sweet Spot" for most Scale rigs (Dimensions may vary depending on mounted rim used).
Foam Included:

 

Included foam designed to accentuate the performance of the 1.55 Growler Scale tires. Should be usable with other tire brands as well.
Specifications:
Compound: Komp Kompound
Rim: 1.55"
Width: 1.43"*
Outer Diameter: 4.19"*
Weight: Approx. 2.4oz per tire