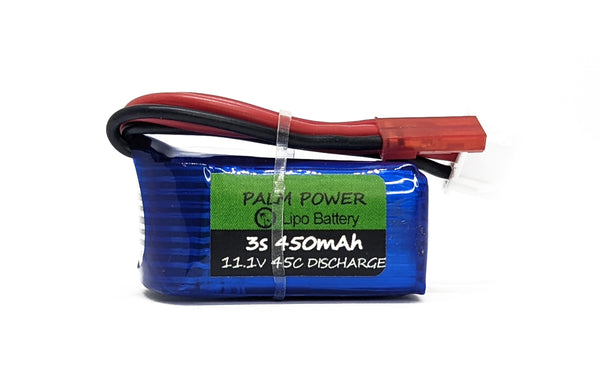 Palm Beach Bots Palm Power 3S 450mAh 45C Lipo Battery
Palm Power 3S 450mAh battery with a high 45C discharge rate and JST connector and balance lead for charging.  
Popular Applications:
Upgrading voltage and capacity in an Ant.  
 Specifications:

Capacity: 450mAh
Voltage: 3 Cell / 11.1V

Discharge: 45C

Weight: 26g

Dimensions: 35x25x17mm

Discharge plug: JST
Note: If using on a lifter with a servo a Voltage Regulator is needed to step down the voltage to the servo.