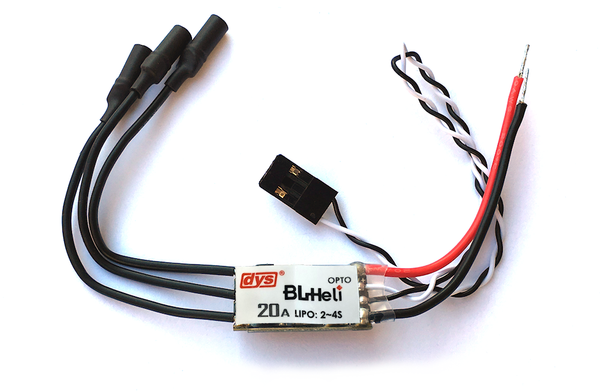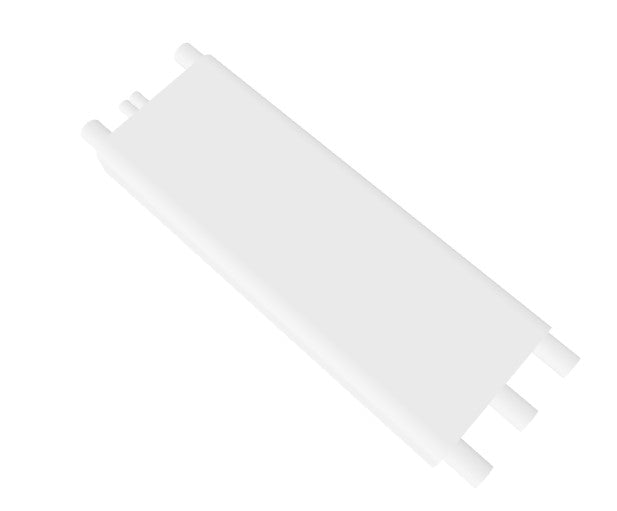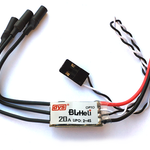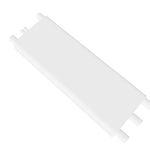 Palm Beach Bots BL-Heli 20A Brushless Speed Controller (Reversing) - Brushless Drive
20A Brushless Speed Controller programmed for both Forward and Reverse directions (for drive motors)
Perfectly matched to the

 

"Brushless Mega Spark" 24mm Premium Planetary Gearmotor
 Specifications:
Operates on BLHeli-S software
Voltage: 7.4V - 14.8V (2-4S lipoly)
Current: 20A continuous
Size: 31 x 15 x 5.3mm (1.2 x 0.6 x 0.2in)
Size with plastic case: 35.2 x 20.7 x 8.3mm (1.4 x 0.8 x 0.3in)
Weight: 9.0grams (0.3oz)
Motor wires: 3.5mm female bullet connectors, 70mm (2.75in) wire length.

BLHeli firmware upgradable via signal wire - works with USB Linker (not V2 Linker)
No on-board BEC. Must provide 5V to radio receiver via other ESCs or separate dedicated BEC.
Wiring: Connect the three motor wires any way you like. If the motor is spinning backwards, swap any two wires.