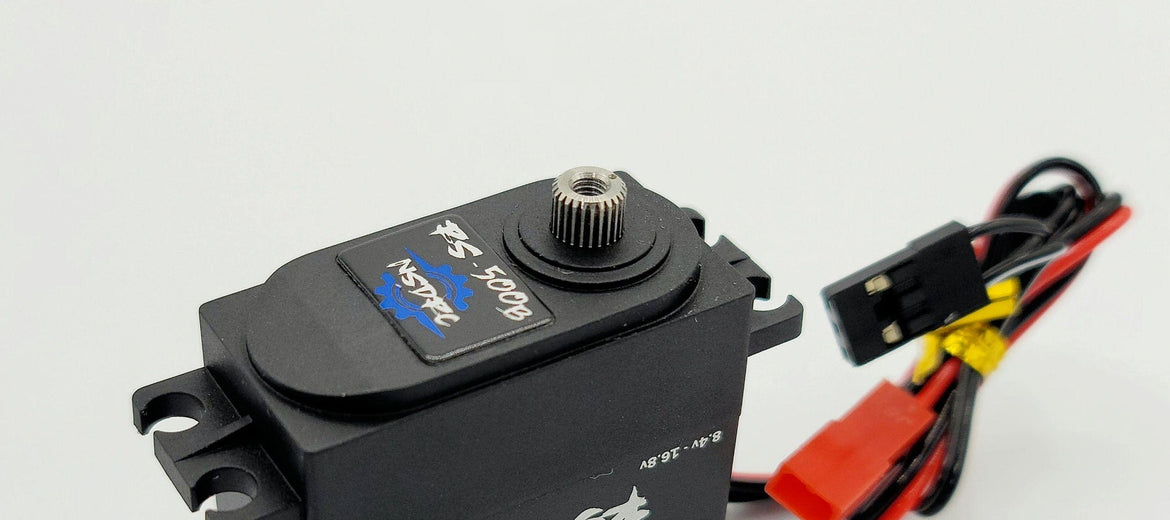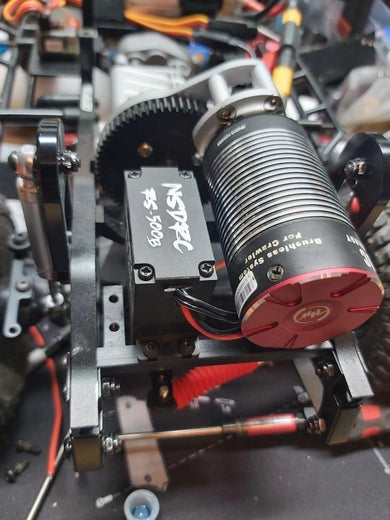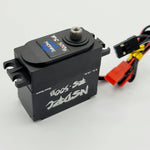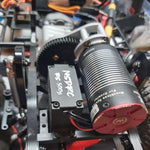 NSDRC RS500B HIGH PERFORMING BUDGET SERVO
RS500B High Performance Budget Servo

A budget minded servo that's still packed with performance! Stronger, faster, and more durable than all others in its class!! Direct power, 8.4v - 16.8v capable, no extra wiring and costs of a bec in order to get full power. Hardened stainless steel gears, with steel post caps in the top composite case. The top case is a hardened composite, with aluminum middle and bottom case!
 Operating Voltage: 8.4v - 16.8v

Torque                                    Speed 
310oz/ 22kg @ 8.4v              0.15 @ 8.4v
430oz/ 31kg @ 12.6v            0.12 @ 12.6v
520+oz/ 38kg @ 16.8v          0.09 @ 16.8v

• Direct power 8.4v - 16.8v
• 25T Spline
• Composite top case with cnc aluminum middle and bottom case.
• Weight 68g
•Wire Length: 300mm
• IP66 Water resistant, 7 point O-ring seals, full conformal coated internals.  Not Submarine.
• Hardened stainless steel gears

☆We highly recommend using direct solder connections for best results.
☆Not Recommended for rock bouncers / bashers
☆The power connection plug, or power switch on your esc, MUST be disconnected/ turned off when not in use to prevent damage to the servo and/or battery!

Manufacturer Warranty: 6 month warranty from all mechanical and electrical manufacturer defects! We assume no liability of damage caused from excess abuse, modification of servo/wires, excess water, or damage caused by use with Holmes Crawlmaster Mini, or any other repurposed drone esc's. Nothing is unbreakable! For all warranty issues you will need to send the servo in to us to be inspected.