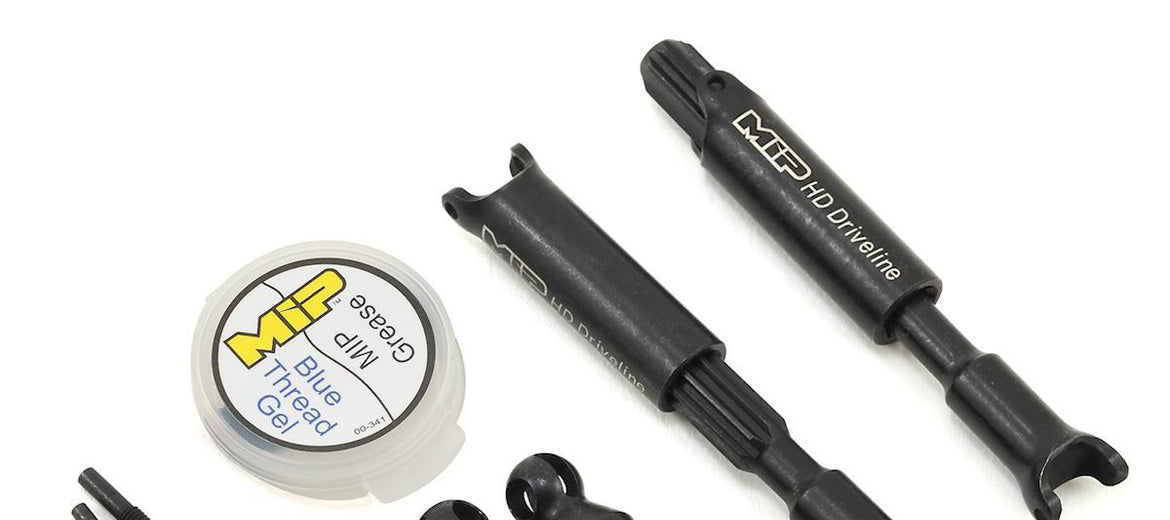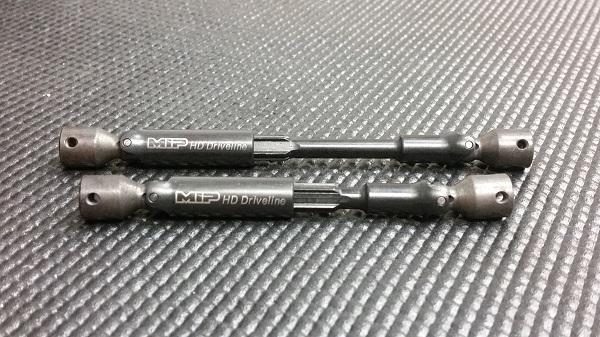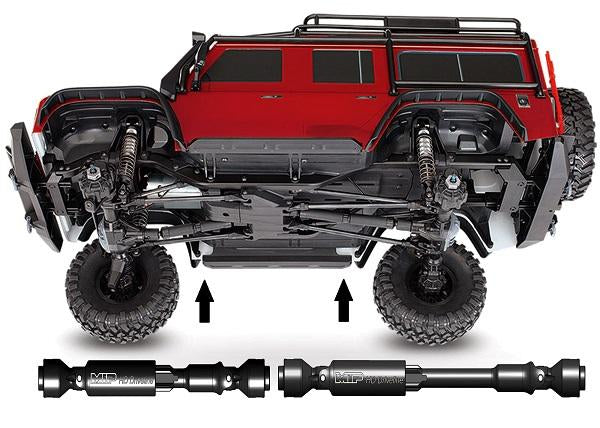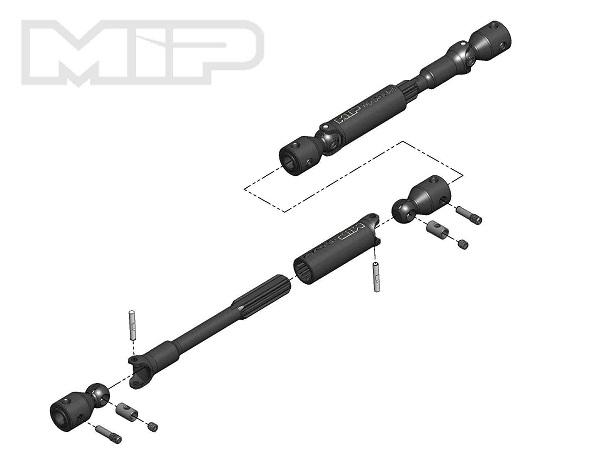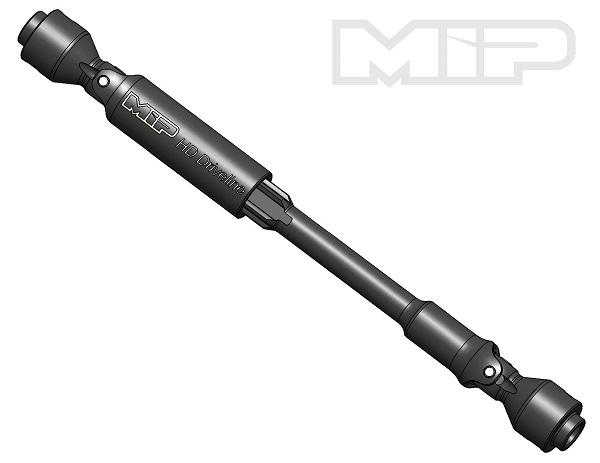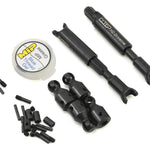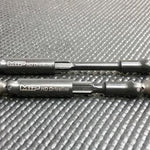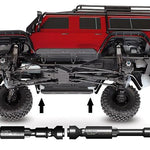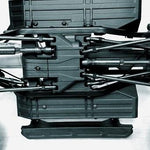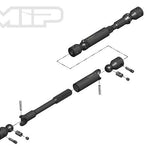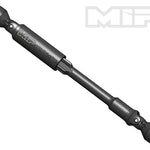 MIP Traxxas TRX4 HD Driveline Kit, TRX-4
MIP Spline Center HD Driveline Kit for Traxxas TRX-4 vehicles, replaces stock plastic drive shafts with a high quality drive shaft kit that requires no vehicle modification to install.
PRODUCT DESCRIPTION:
Scale and durability are the main focal points of our one of a kind purpose built MIP HD Driveline™ Kit
Designed for the Traxxas TRX-4 Defender.
New Scale-ish designed MIP HD Driveline features scale looks and light-weight construction, compared to our MIP X-Duty Drives.
Nearly 30% lighter and 25% slimmer.
The MIP HD Driveline™ Kit, Traxxas TRX-4 Defender is truly a new beast in its own right, but we didn't veer away from all of the design aspects built-in our popular MIP X-Duty™ Driveline.
Also incorporated our ultra-strong spline technology and MIP CVD makeup.
Has an impressive 35° of articulation and features phased aligned joints that key the male and female splines for smooth power transfer under load with no binding or vibration.
Of course, all components are heat treated from the highest quality American grade alloy steels.
The intelligent design, coupled with our race proven technology affords you the value you demand when building a true trail rig.
Dependable, Rebuildable & Manufactured 100% in the USA! 
INCLUDES:
1 – MIP Lube & Thread Gel Cup
4 – MIP CVD™ Couplings
5 – MIP CVD Coss Pins
5 – MIP M3 x .5 x .3 Cup Point Set Screws
5 – MIP M3 x 12mm Pin Screws
2 – MIP HD Spline Bones, Female
1 – MIP HD Spline Bone, Male
4 – MIP HD Spline, Drive Hubs 5mm
1 – MIP HD Spline Bone, Male
NOW OFFERING SUPERSHAFTY CUSTOM LENGTH FOR TRX4 BRONCO 12.3" Wheelbase. 
Along with the standard 12.8" wheelbase for the Defender and Tactical Versions.