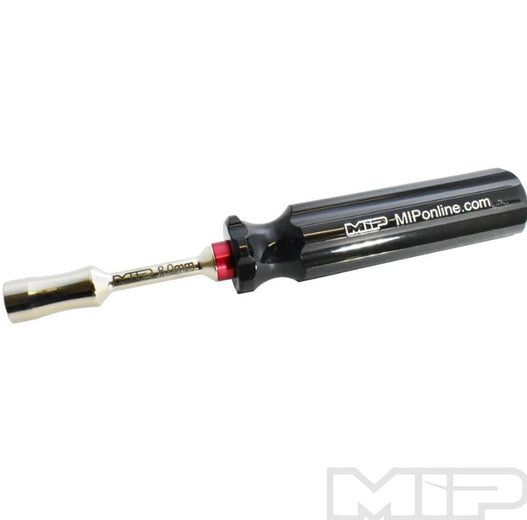 MIP "Slim Fit" 8.0mm Black Handle, Nut Driver Wrench
Package Includes:
This Nut Driver features a modified Outer Diameter to fit all Vanquish SLW Wheel Hubs
Package Includes:
1 x 8.0 mm Hand Nut Driver Wrench
Tool Makeup:
Steel construction, optimized for durability and long wear characteristics
Nickel Plated for durability and protection against oxidation or corrosion 
Heat Treated to Last a lifetime (70+ Rockwell Hardness)
Nice deep tool head in order to get to a nut that is located on a long screw
Thin wall tool head in order to fit into those tight areas. 
Laser Engraved with MIP Logo and Size of Nut driver 
Color Coded Band to quickly distinguish one size from another. 
Short tool length, as the ergonomics of using the tool are improved in this configuration.
Super Comfy to the hand Polycarbonate Handles that are resilient to hot and cold weather, so wont harm your hands in poor weather conditions.
Every tool assembled by hand 
Manufactured and packaged 100% in the USA
Accolades:
Highly regarded as the #1 Tool in the RC industry 
20 plus years of tool production 
Used by World Champions and hobbyists alike around the World
Important Warranty Information: Due to the fact that black handled tools are a special limited production run, any qualifying Warranty replacements of Black Handled Tools would be replaced with a traditional amber handled tool of the same size. 
World Class Products, Precision Tools, Race Proven Performance, Thats MIP!