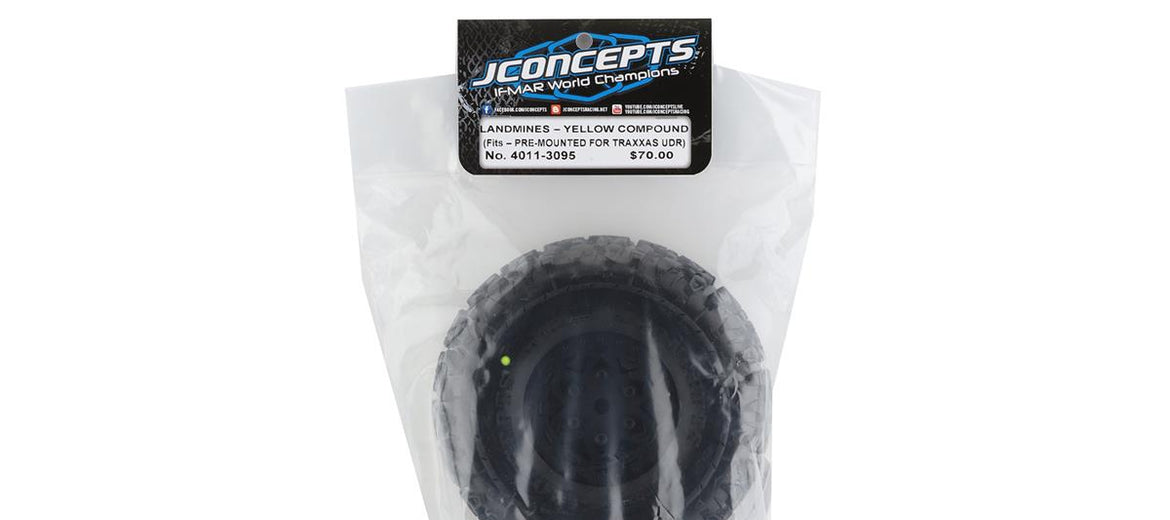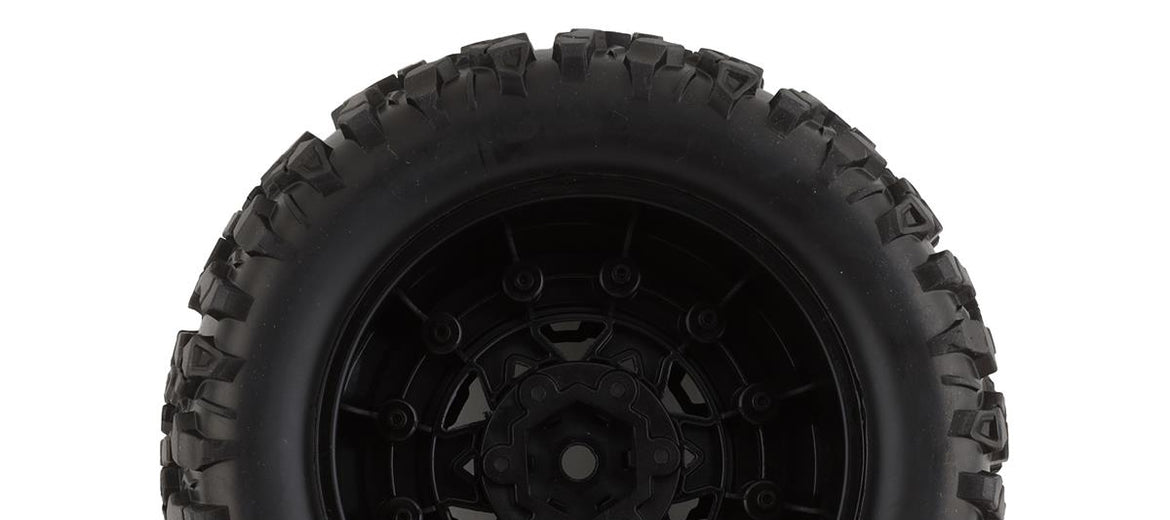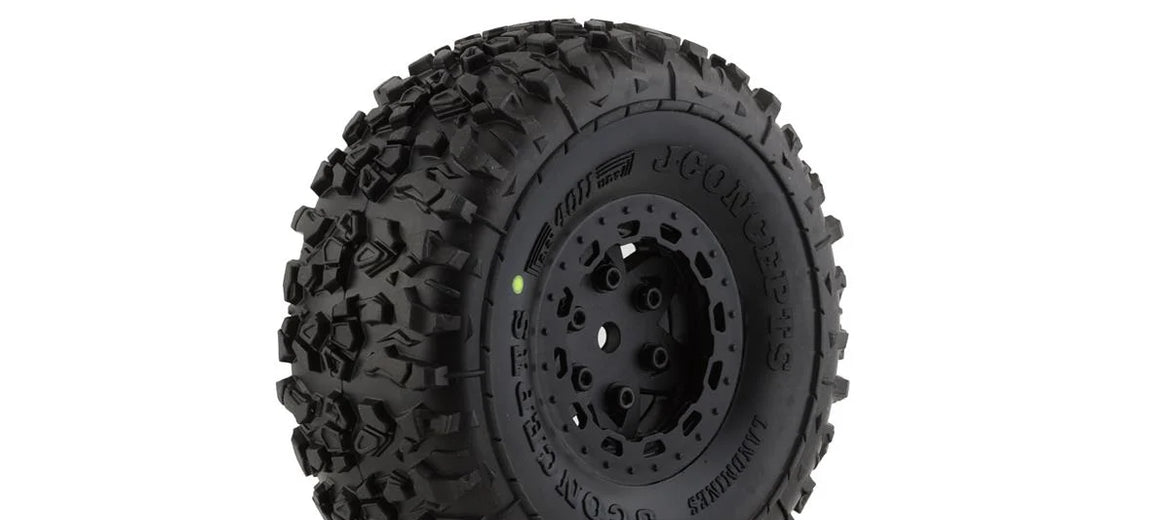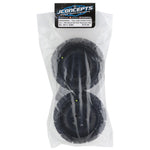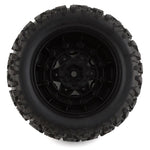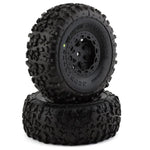 JConcepts 5.2" Traxxas 2.2 UDR Pre-Mounted Landmines Tires w/Tremor Wheels (Black) (2) (Yellow) w/12mm Hex
The JConcepts Traxxas Unlimited Desert Racer Pre-Mounted Landmines Tires have been designed for outstanding all-terrain performance. The Landmines, developed over a 2-year period of testing, tuning and analysis have reached the summit and now available to the SCT enthusiast. The design starts with a robust carcass carefully shaped and sized for a multitude of conditions and capable of driving over a variety of terrain while being down-to-earth enough to carry a scale appearance. These specific tires come pre-mounted to JConcept Tremor Wheels (JCO3393B). Package includes two pre-mounted tires.
JConcepts spent considerable time with the split-block center design which has been sliced, stepped, and recessed for flexibility and contortion over sharp, loose, and polished surfaces. The Landmines have alternating solid and cavity pads which is ideal for transitioning from smooth dirt or pavement into dirt, mud, and rocky terrain. Moving toward the edges of the carcass, the SCT tire has horizonal grippy pads with edge and channels to provide additional forward climbing bite.
The flexibility and strength of the yellow compound combined with the lug arrangement gives the tire a grippy feel but still maintains an all-important scale and performance look. The overall height provides plenty of ground clearance for an abundance of terrain and bossed side-wall logos read with beauty and balance. The tires include a closed cell insert capable of standing up to the compound but flexible enough for sharp terrain.
Features:
Robust carcass, split-block design, 1:1 inspired
2.2 x 3.2" bead mounting diameter compatible with the Traxxas UDR
Sliced, stepped, and recessed lugs for deep sinking conditions
Medium, yellow compound
Lightning pattern, knob plots and connector bars for extra edges
Radial sidewall lugs and extra island mapping for additional grip
Includes, medium/hard open cell insert
Specifications:
Outer Diameter (without inserts):
5.2" (132mm)
Mounting Diameter:
2.2x3.2"