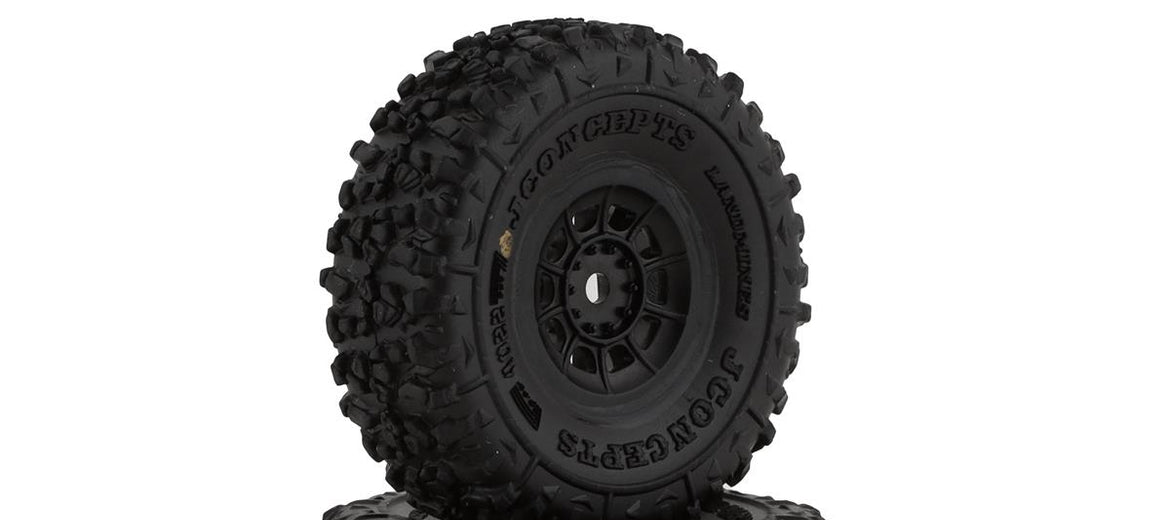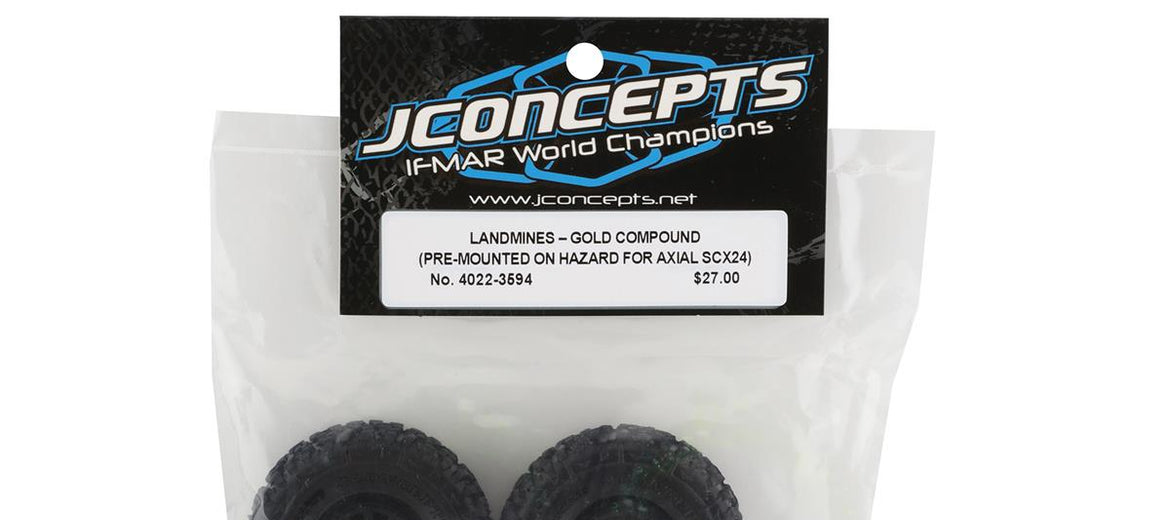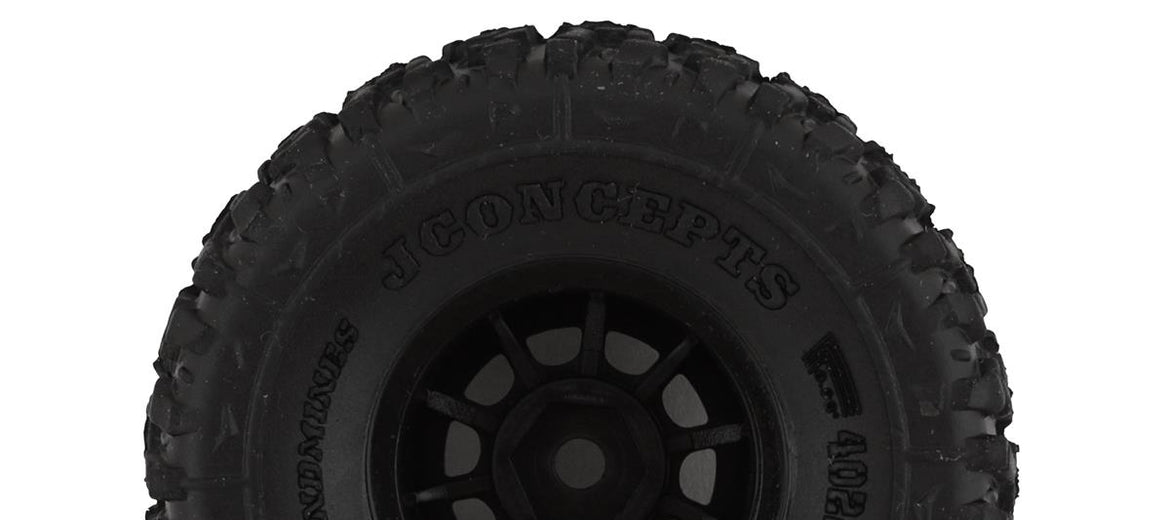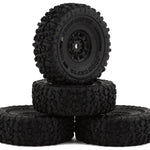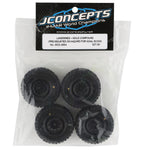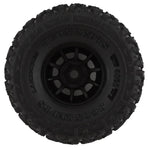 JConcepts 1.0" Landmines Pre-Mounted Tires w/Hazard Wheel (Black) (4) (Gold) w/7mm Hex
The JConcepts Landmines 1.0" Pre-Mounted Tires with Hazard Wheels and 7mm Hex are the ultimate option for scale performance for the Axial SCX24. Mounted on JConcepts Hazard wheels, these tires are designed to be capable of completing those difficult courses while being down-to-earth enough to carry a scale appearance.
This tire design features a robust carcass that has been carefully shaped and sized for a multitude of conditions. The Landmines have alternating solid and cavity pads which is ideal for transitioning from smooth dirt or pavement into dirt, mud, and rocky terrain. Down within the tread, a lightning pattern, knob plots and connector bars pull the design together to work together at shallow and deep sinking positions.
Features:
Pre-mounted on Hazard wheels (JCO3430B)
Robust carcass, split-block design, 1:1 inspired
Direct bolt-on to the SCX24
Sliced, stepped, and recessed lugs for contortion control
Soft, Gold compound
Lightning pattern, knob plots and connector bars for extra edges
Radial sidewall lugs and extra island mapping for squeeze grip
Includes soft, open cell insert
Ready to crawl convenience and performance
Specifications:
Overall Size:
2.0" (52mm)