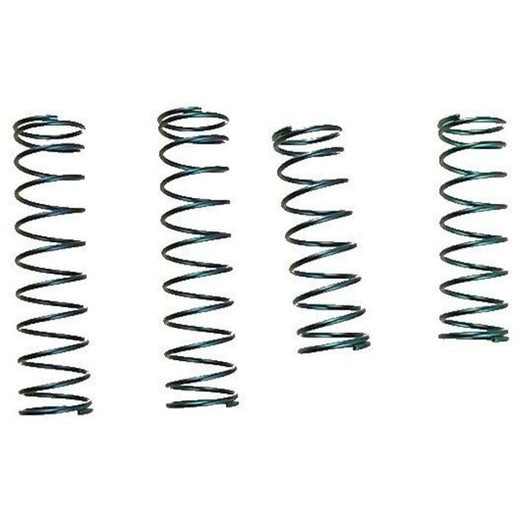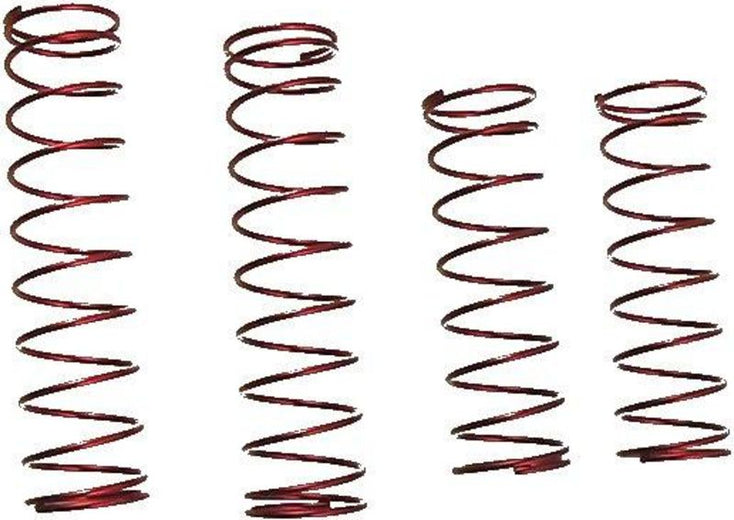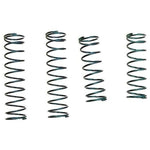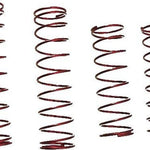 Hot Racing 1/18 Chrome Spring (4)
1/18 chrome preload Spring,
9 turns and 11Turn,
35mm and 45mm long,
.1 mm wire,
3 LB/in preload lift spring

These springs are 10mm longer than the stock 18T springs this will change the preload position of spring adjuster to the top, and provides the 18T a wider range of suspension adjustment.

Hot Racing cold-coiled springs are designed to support your 18T for off road use
Hot Racing springs are plated with a distinctive chip-resistant finish that does not affect performance but dies help make your truck stand out, and help to discern one upgraded spring from another.

These upgrade springs performance best on a faster rough surface road it help to decrease body roll.

Package includes 4 springs; order one to complete one vehicle.

Coil springs can be either "hot-coiled" or "cold-coiled". Cold-coiled springs are more precise, Hot Racing cold coiled springs are wound from pre-heat treated spring wire stock. Many so call performance springs are cold-coiled from annealed "bundle stock" then quenched and tempered after coiling. This method produces a less accurate spring and can result in surface imperfections.

YOU WILL RECEIVE:
4 Blue spring set
2 front and 2 rear set

Also fits:
Losi Mini-T if you have the Losi Oil racing shock