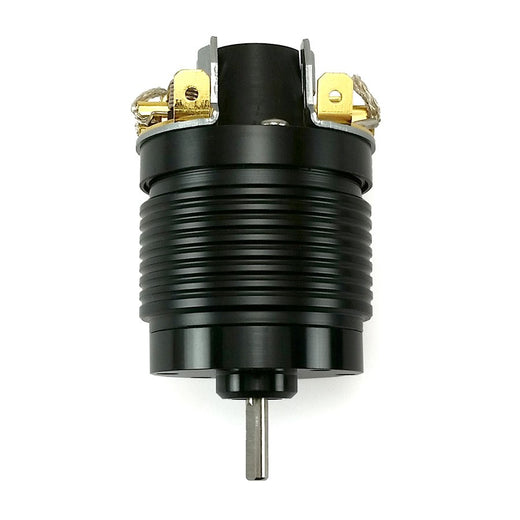 Holmes Hobbies Team Puller 400 Crawl 13T XX
The Puller 400 is the pinnacle of Crawler motors for ultimate performance! It is lighter and smaller in diameter than a regular 540 motor, yet packs enough power and punch to get you through those tough sections. This motor was born out of prototype work for our team drivers, and now you can have the edge too!
SPECIFICATIONS:
0.058" thick Steel can
Aluminum Faceplate
303 Stainless timing hardware
NEH35 grade Neodymium Magnets
7075 Aluminum End Bell Hardware
5 slot skewed armature
Thick X fill armature wire
Holmes XX springs
Holmes soft copper brushes
Custom brush hood colors
4.6 ounces, 131g
Standard 540 mount, m3 x25mm pattern
34.2mm diameter, 46.1mm length
1/8" shaft
More information about motor rotation and timing can be found on 
our blog
.
Every brushed motor carries a 30 day warranty to cover manufacturing defects. Damage caused by improper gearing is not covered under warranty.