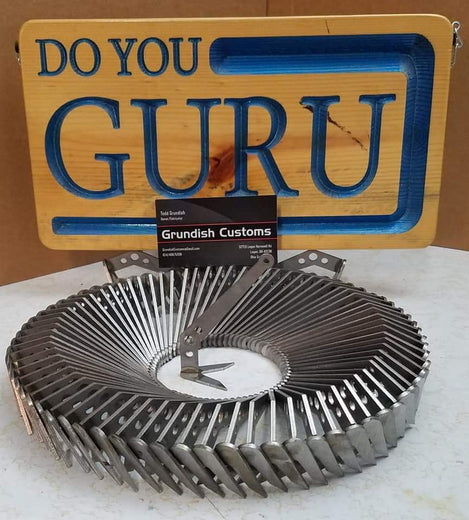 Grundish Customs "Guru Hook" Land anchor
THE OFFICIAL LAND ANCHOR OF THE SUPERSHAFTY FALL CRAWL!!!!
All new version 4 of the Guru Hook

Now made of lazer cut 105 stainless and Tig welded.

The "Guru Hook" is brought to you by GrundishCustoms.

It's creation was the result of the inadequacies of your typical "shovel " style recovery hook.

It is designed to stay upright even when tension is lost on the winch line as well as providing a better "bite" in everything from rocks to loose dirt.

The unique design can hook to most anything. It's shape tucks nicely onto your rig without being obtrusive.

Don't get stuck without a Guru Hook on your rig!