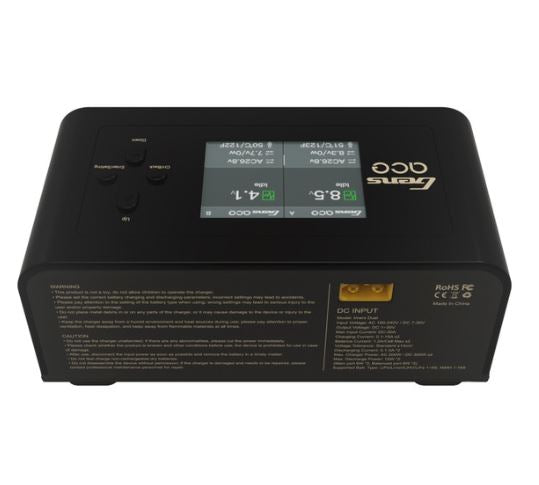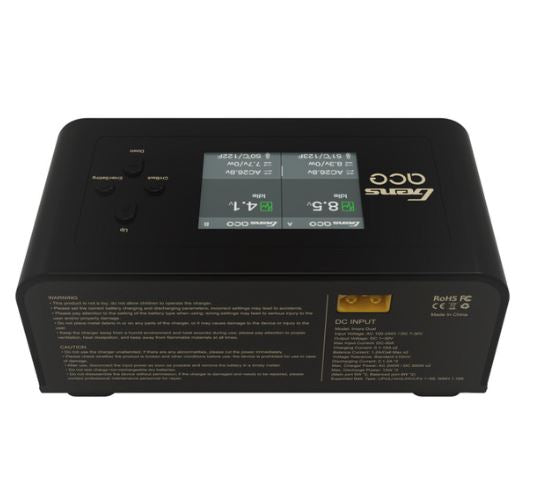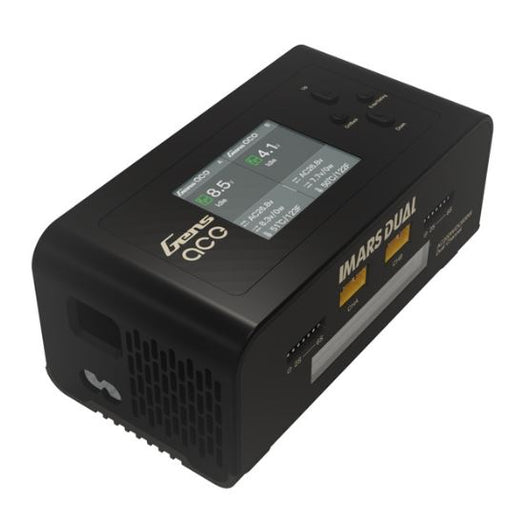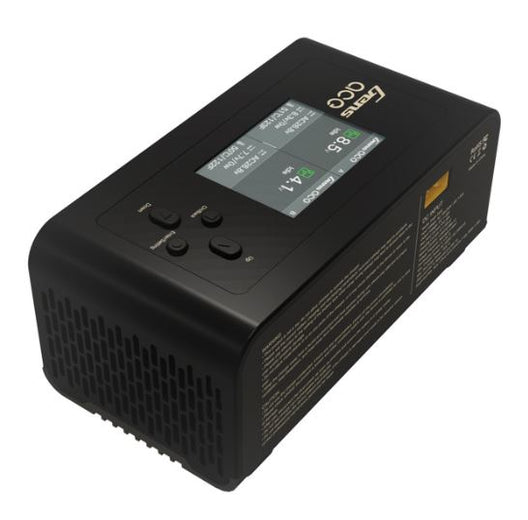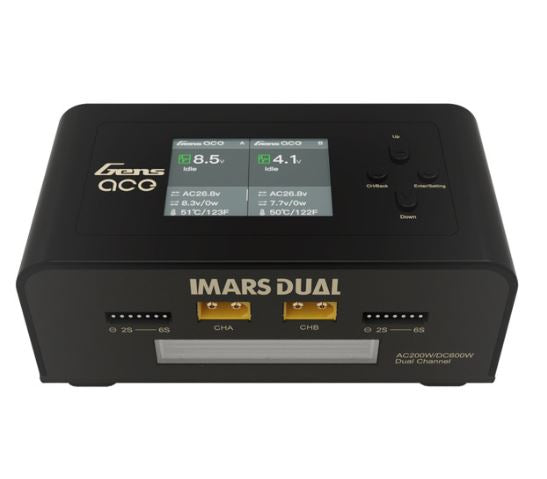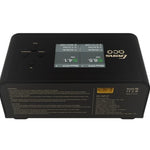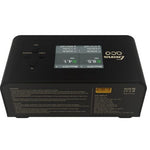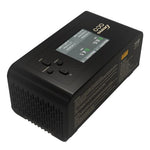 GensAce Imars Dual Channel AC200W/DC300W Balance Charger Black
GensAce Imars Dual Channel AC/DC Balance Charger, capable of 15 amp charge rates, worldwide 100V-240V voltage versatility, AC 200 Watts, DC 600 Watts. It is great to charge your FPV; RC Car; Drone Batteries.
iMars Dual Charger support 2 channel --- charging and discharging: DC port power supply supports maximum single-port 300W charging, and AC power supply supports intelligent distribution of total power.

The power rate is 200W (2 channels), the maximum charging current is 15A, the charging current is adjustable, and the use and operation are simple; 7 operating modes of the products include charge, discharge, balance, storage, ExtDischarge, SyncCharging, digital power supply.
During the charging process of the product, the current task total voltage, charging/discharging current, working time and other information can be displayed in real time through the display window.

It can also query real-time single-cell voltage information, internal resistance, and temperature, which is convenient for users to understand battery performance and charging status.

The heat dissipation design can effectively ensure the continuous stable and reliable operation of the product. Suitable for any RC Car / FPV / Aircraft / Heli / Drone / UAV Batteries.
Features:
1. Dual Channel AC/DC Smart Balance Charger.
2. Small & Lightweight Portable Design with wide-view IPS Display.
3. High power charging, capable of Max 15 amp charge rates for one channel, worldwide 100V-240V voltage versatility, AC 200 Watts, DC 600 Watts.
4. External discharge function.
5. Synchronous output, 2-in-1 Fast-charging.
6. Built-in DC power source for different devices.
7. Controlled heat dissipation system.
8. Temperature compensation function.
9. Advanced safety features, UL94-V0 Flame Retardant Grade.
    Protection of Short circuit / Overcurrent / Overcharge / Overvoltage
Specifications

:

Input Voltage: AC 100-240V; DC 7-30V

output Voltage: DC 1~30V

Max. Input Current: DC 30A

Max. Discharging Power: 15W*2 (Main port 6W*2, Balance port 9W*2)

Maximum Charging Power: AC 200W; DC 300W*2

Charge Current: 0.1-15A*2

Discharge Current: 0.1~3A*2

Cell Balancing: 1~6s

USB Output: 5V / 2.4A

Display Type: 2.4 inch IPS LCD Display

Supported Battery Chemistries: LiPo / LIHV / LiFe 1~6S; NiMH / Cd 1~16S

Dimensions: 145x76x62 mm

Product Net Weight: 530g

Accessories Included: AC Input Cable / XT60-T adapter / XT60-EC5 adapter / XT60-EC3 adapter

Manual: https://www.genstattu.com/content/GEA200WDUAL-UB.pdf