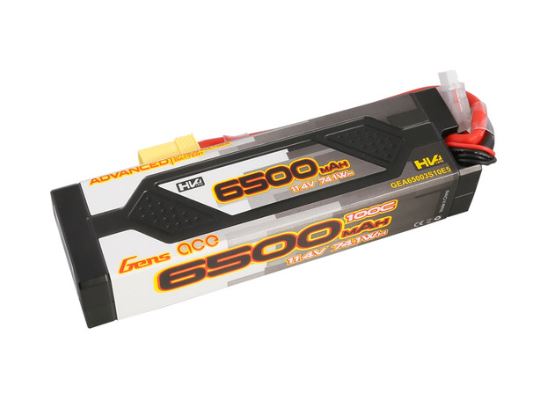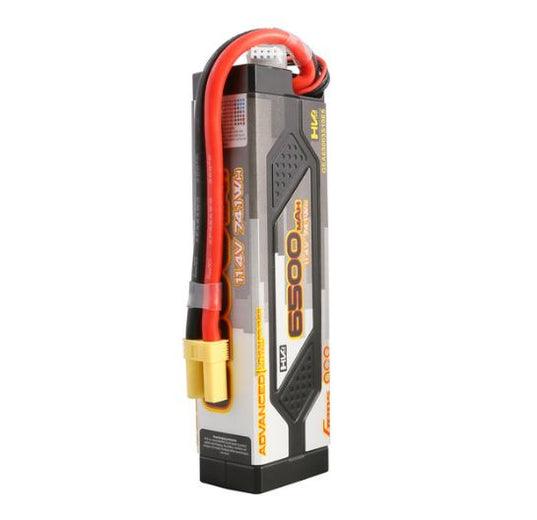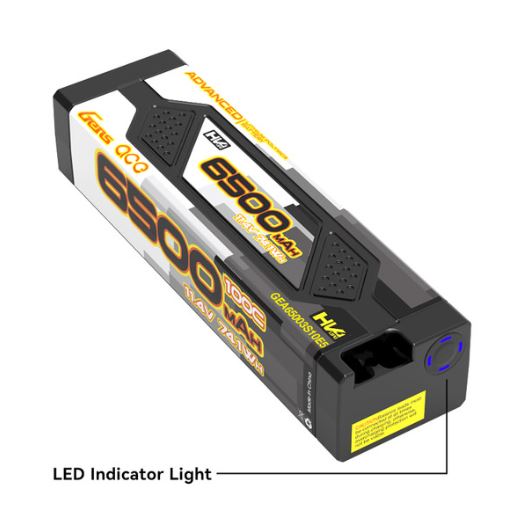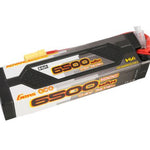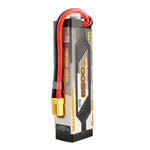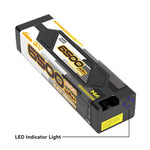 Gens Ace Advanced 6500mAh 11.4V 100C 3S1P Hard Case Lipo Battery Pack 60# With EC5 Plug
Gens ace Advanced 4.35V HV Series, New generation of RC Smart batteries. The Advanced series design concept is based on being a more convenient, user friendly and safety oriented series of batteries.
We produce the high quality LiHv cells, hard-case, internal circuitry, power indicator lights and other smart features. The first concept of 4.35V high-voltage allows higher energy density and longer battery life. Each cell with 3.8V nominal voltage.
Features:
- 4.35V HV
- Hardcase smart battery
- LED power indicator
- Voltage status indicator
- Self-storage mode
- Prevent overcharge
- 8 gauge wire
Specifications:
- Capacity: 6500mAh
- Voltage: 11.4V / 3S / 3 Cell
- Discharge Rate: 100C
- Weight: 490g
- Size: 165mm x 47mm x 34mm (L x W x H)
- Connector Type: EC5
Applications:
1/7 Scale, FELONY 6S BLX, LIMITLESS, INFRACTION 6S BLX;
1/10 Scale, SENTON 3S; BIGROCK 3S BLX;
1/8 Scale, TYPHON 6S, TYPHON 3S, Vendetta, KRATON 6S BLX, TALION 6S BLX, OUTCAST 6S BLX, NOTORIOUS 6S.
WARNING: This product can expose you to chemicals including nickel, which is known to the State of California to cause cancer and birth defects or other reproductive harm. For more information go to www.P65Warnings.ca.gov.