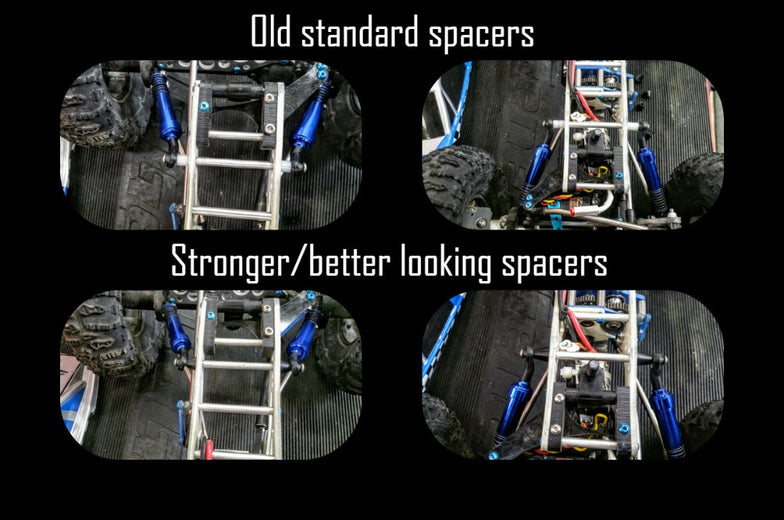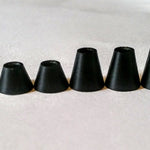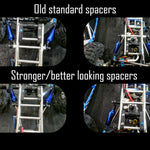 Dlux Chassis Spacers (8 pcs)
Spacers for shocks or anything else you might use them for.
These spacers are the perfect diameter for your shock balls and then the taper up to create a perfect base. The larger base of these will support the spacer much better and will make it so your hardware does not come loose or so you dont wallow out the chassis.
With each purchase you will get:
2- .125"
2- .250"
2- .375"
2- .500"