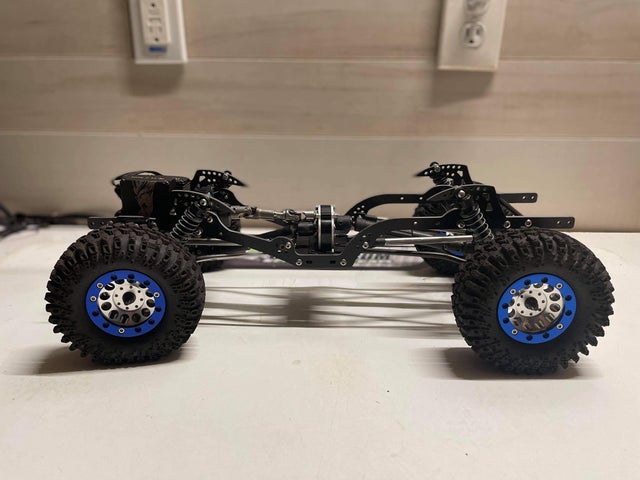 Corrupt Carbon Works The Razors Edge Class 1
NOTE: !This is only rails and Hoops!

This chassis is set up to run either The TGH FMM and t-case or you standard transmission setups. Also please advise this chassis is very low slung and very tight in the front end. Different styles will take a little finesse to get to work! But they will..

Available in the following materials weight includes shock hoops

*Steel: 10.5 Oz

*Aluminum: 3.4oz

*Titanium: 3.6oz