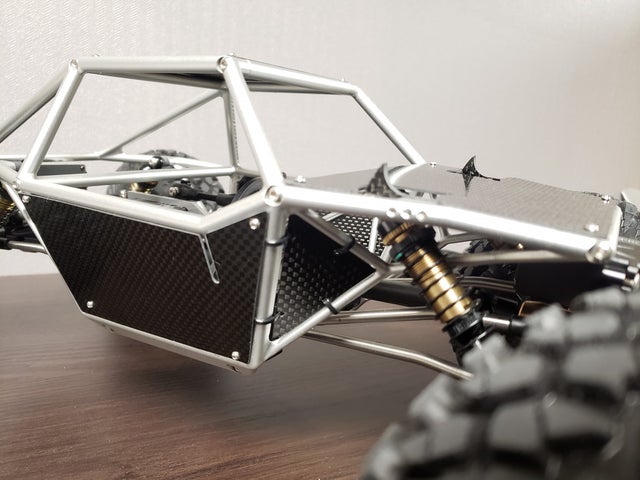 Corrupt Carbon Works Chupa Panel Kit for SuperShafty
CCW Chupa panel kit.
Kit includes
-Hardware
-Panels
-Devil Horns
-Zipties

Panels are made from 1mm thick carbon fiber

Devil Horns are 3mm thick carbon fiber.(these allow you to lay the front shocks back a little bit more. Most shocks will require a spacer off the horns, depending on the shock is determines the thickness. SPACERS NOT INCLUDED FOR SHOCKS.

Hardware takes 1.3mm hex tool