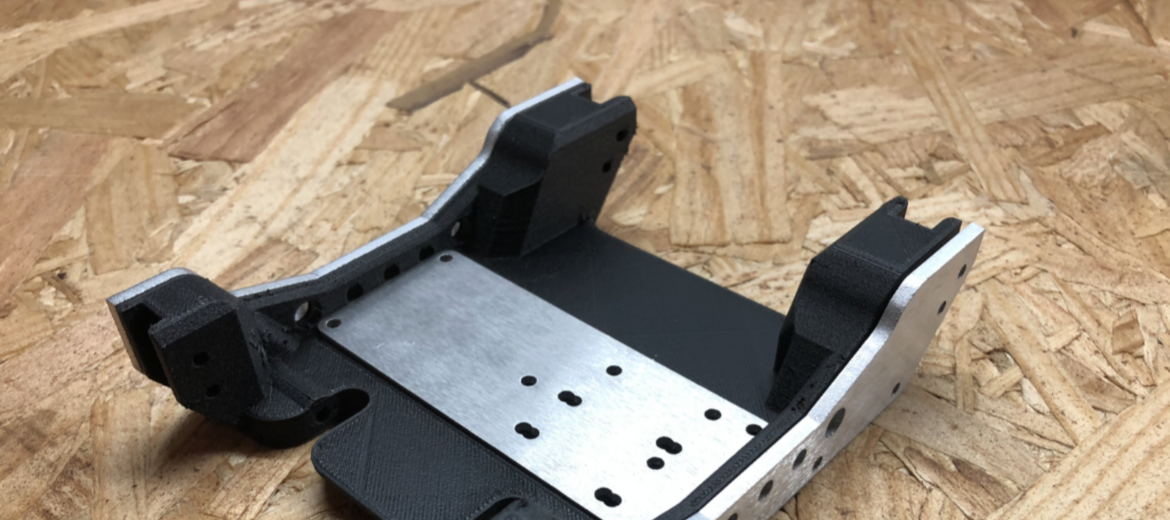 STH Axial "Light" Bomber "Aluminum" Skid
Product Details
Here we have a "Spine" Skid for the Axial Bomber. The skid has been reinforced with Aluminum "Spines" and Transmission Plate that fixes to the Skid. These are a durable option for your Rock bouncer.
Hardware Included: 4 - M3x12 Flat, 4 - M3 Nylock
Transmissions That fit: Wraith, SCX-10, SCX-10 w/dig
Due to the nature of 3D printing, items may contain tiny visual blemishes. Items may require some trimming and painting for optimal visual appeal/fit; Similar to what you would expect to do with model parts.
IMPORTANT: Do not use power drivers on 3D printed parts. Over tightening printed parts and cause premature cracking and crushing. Always ensure you hardware will not bottom out in the screw pocket. This can also cause at 3D printed part to break prematurely.