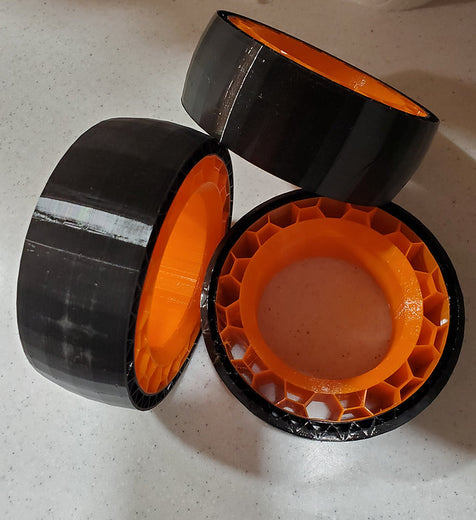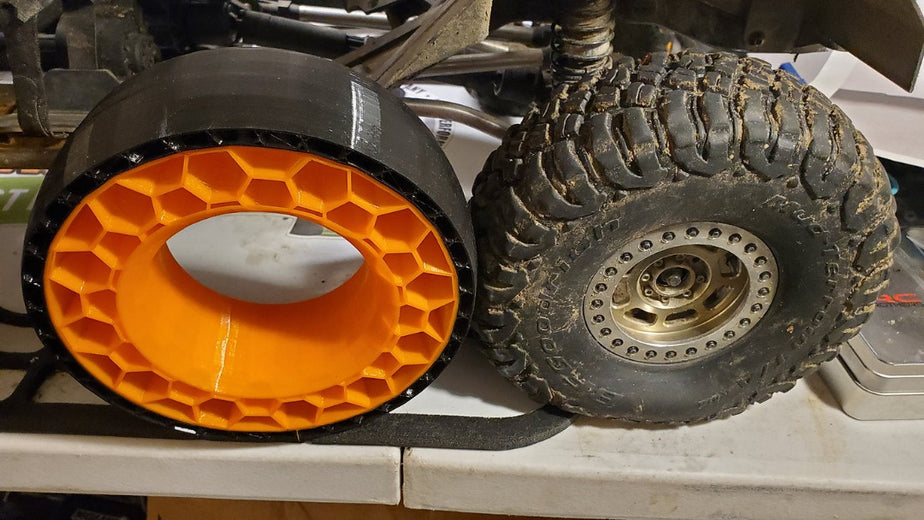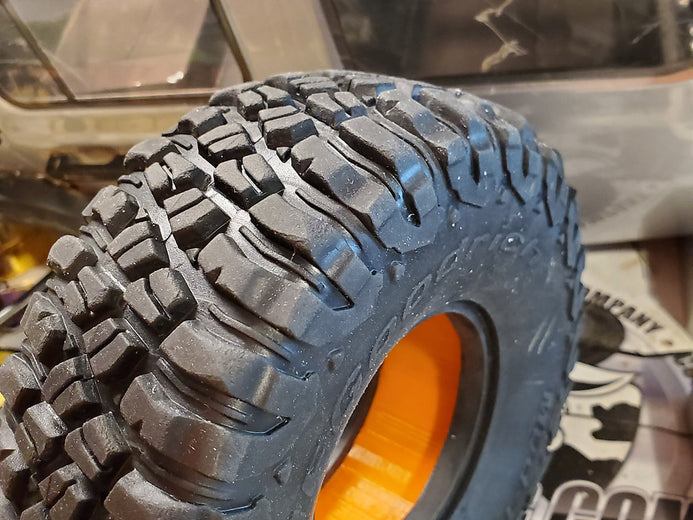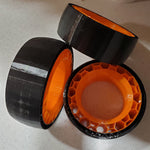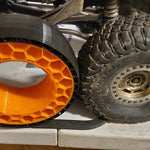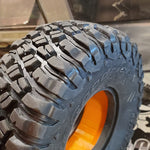 3BrothersRC SCX6 (2.9) Anti-Foams 1-pair Dual-Stage
This is a two piece dual stage design that is strong enough to hold the mass of the scx6 while soft enough for tire squat and to provide the ultimate traction while providing enough support for superb side hilling. We promise you will not be disappointed. All while being waterproof. So say goodbye to soggy foams.
 Fits 2.9" rims and stock or hyrax g8 tires.
The dual-stage Anti-Foams do not come with tuning rods. Must purchase separately if needed.
Listing is for 1 pair.