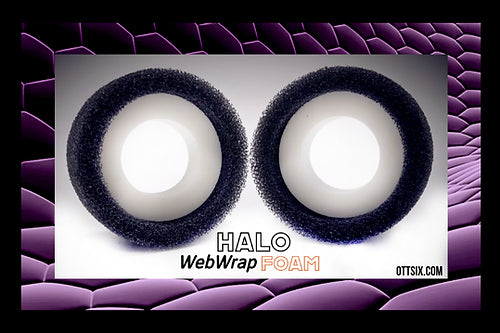 Voodoo 1.9 - 4.19 Series HALO WebWrap Soft Feel Foams - 2 foam inserts
Available in standard or soft drive feel options, the Halo 4.19 series foams deliver an exceptional drive feel with excellent vertical and side-hill integrity.
Unique Waterproof and flow through 2 stage foam insert design with a waterproof closed cell inner ring for exceptional side-hill control, and a unique outer waterproof and flow through web like foam for exceptional drive feel. 
Use Halo WebWrap foams with 1.9/4.19 name brand tires such as Voodoo, Pitbull, ProLine, RC4WD, and others.