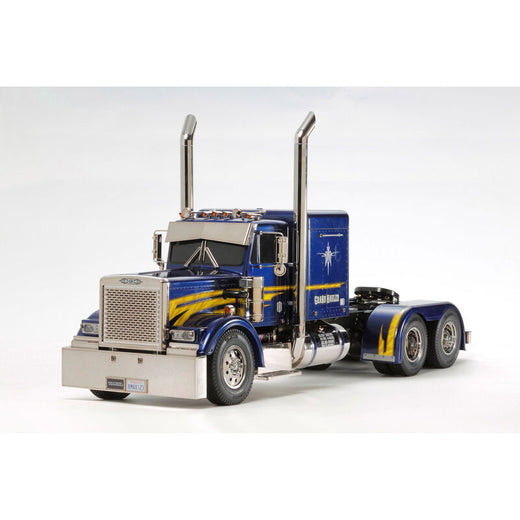 Tamiya 1/14 Grand Hauler 4WD Semi Tractor Kit
The Grand Hauler resembles a classic customized american tractor truck. The included 540 motor drives a 3-speed transmission, which has no problem turning the dual rear axles. Leaf spring and shocks keep the axles suspended to the metal C-Channel ladder frame, which keeps the power to the pavement.
This customized beauty, sports some new hardware.
Front Bumper
Grille
Visor
Stretched Chassis
Side Steps
Rear Fenders
Rear Bumper
Driver figure
Custom fat exhaust stacks
And more...