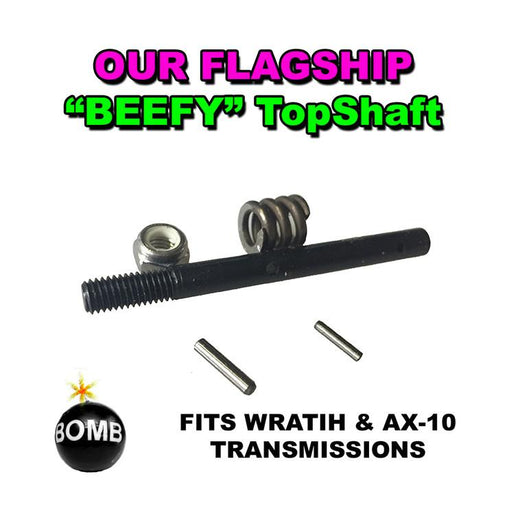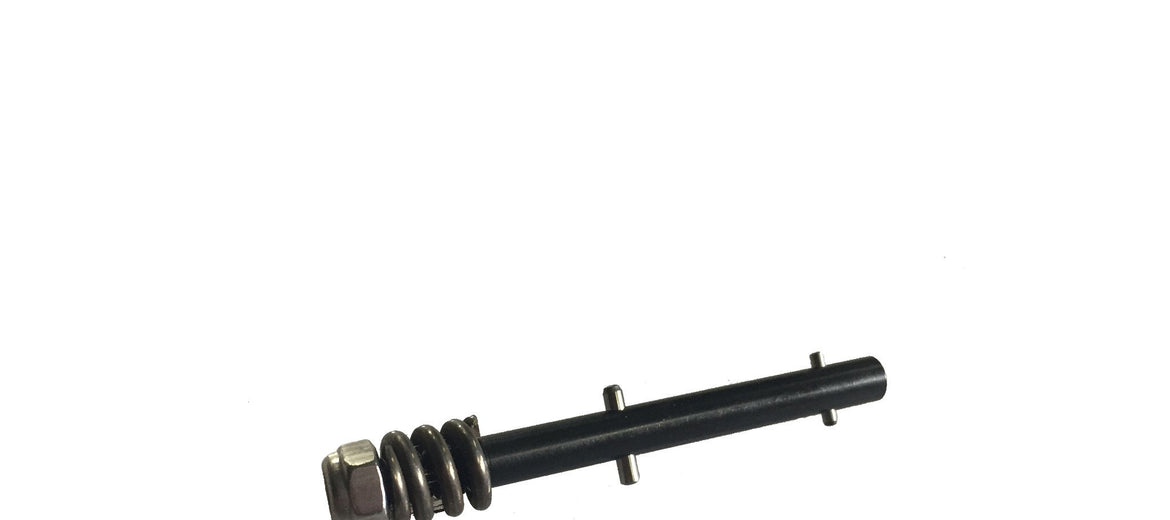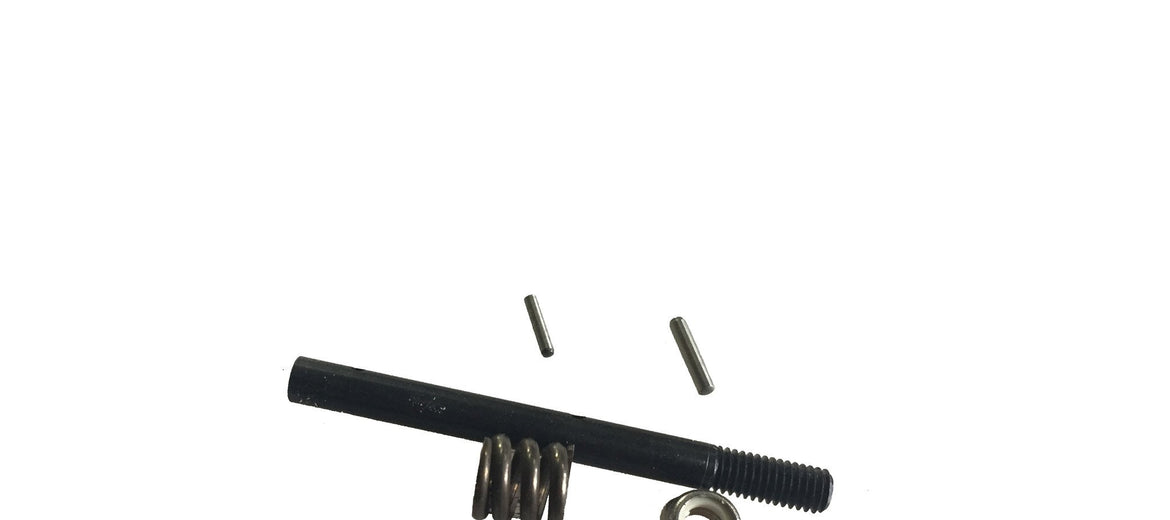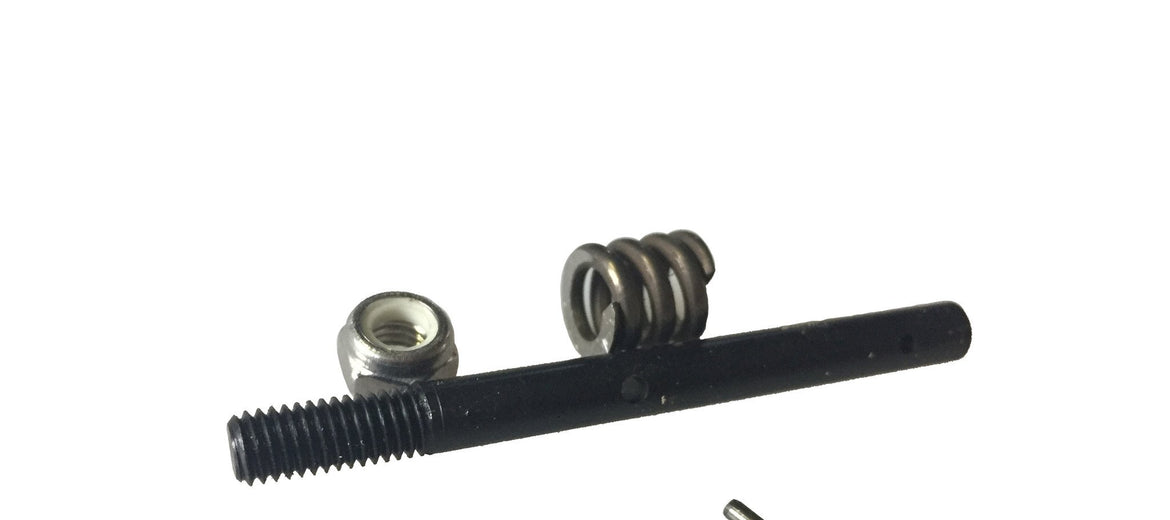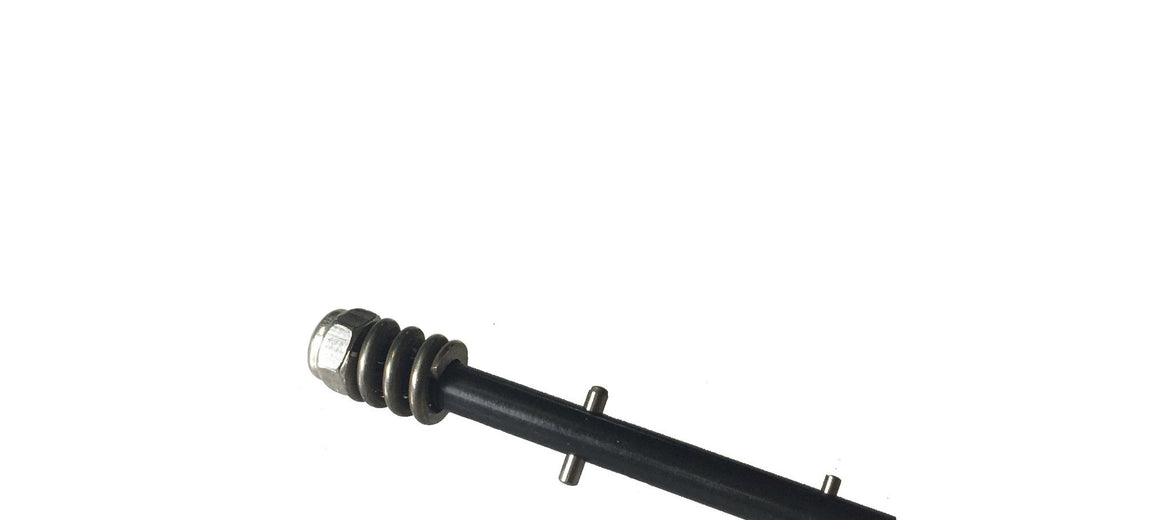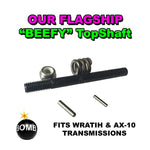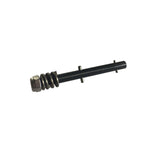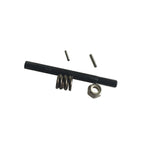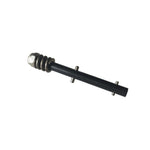 SuperShafty WRAITH & SCX-10 BEEFY Top Shaft

This BEEFY TopShaft allows you to Run a Robinson Racing STEEL 32P Slipper
On your SCX-10 or "WRAITH" Transmission
Black oxide coating to reduce corrosion. 

Some of the reasons to do this "MOD":
#1 Larger Sliper surface
#2 More Adjustment
#3 Steel Teeth (32Pitch) 
SEE HARLEY"S BUILD THREAD HERE: TOPSHAFT
Includes:
One "BEEFY" Top Shaft
Two Gear Pins
One Slipper Spring
5mm Nut
*NEW ADDITION* - Top shaft spacer - (for between Spur and trans case, this spacer reduces in and out movement of the top shaft once the spur is mounted) Not Pictured.
You will need:
Robinson Racing 32P Slipper Kit Steel Slipper (56T)
YOU WILL NEED TO PURCHASE:
Robinson Racing Slipper
32 Pitch Pinion (12T Recomended)
NEW OPTION AS OF 3/11/2019 - Short Top Shafts now available
(Short version is 0.375 shorter than standard T.S.)
Those Top Shafts ordered with Slipper Eliminators, Will be shipped with a SHORT version of the Top Shaft made for this S.E. application.