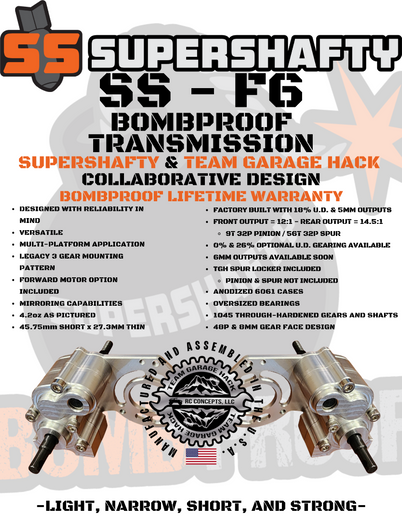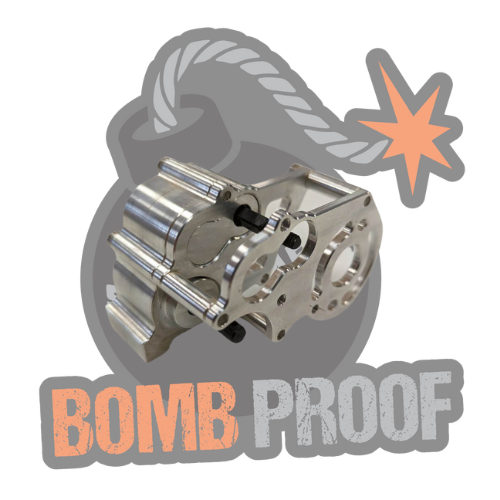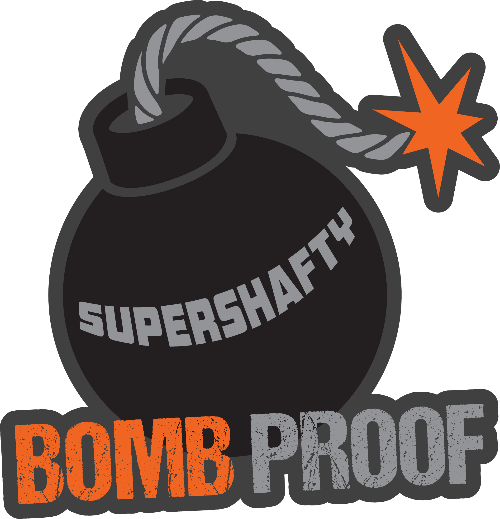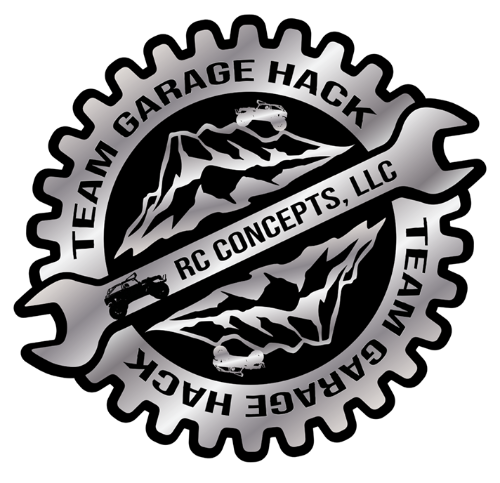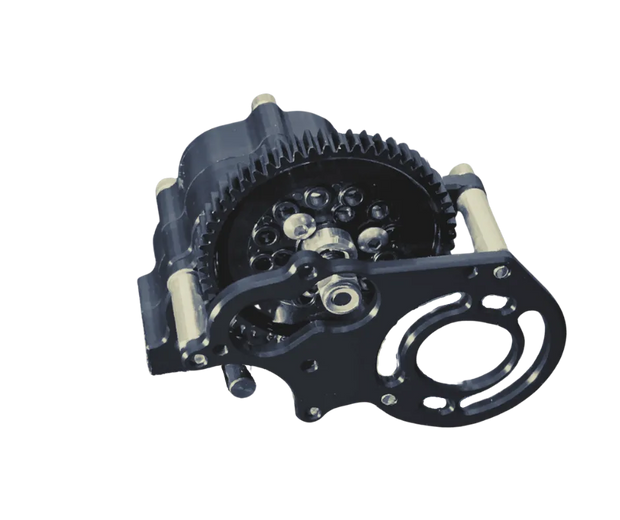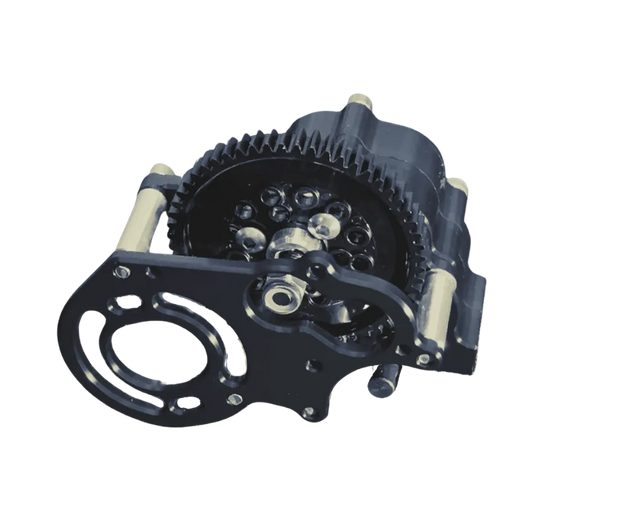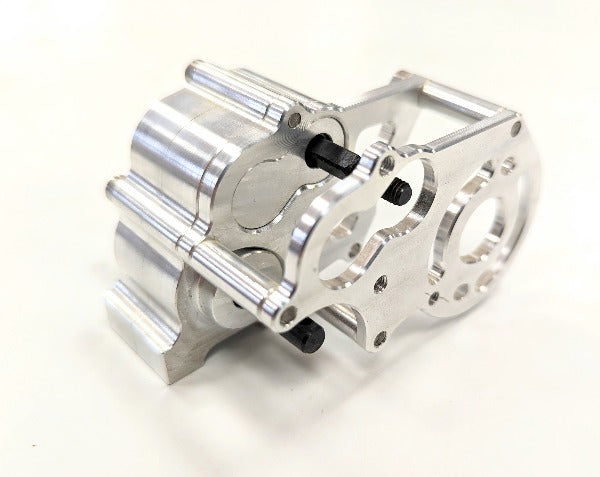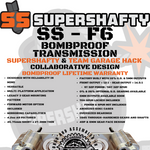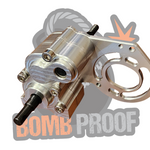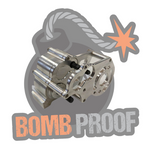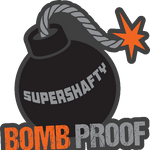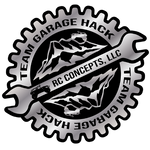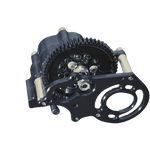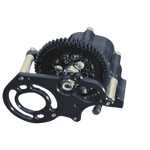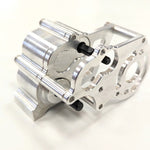 SuperShafty SS-F6 Bombproof Transmission
SuperShafty SS-F6 Bombproof Transmission
SUPERSHAFTY & TEAM GARAGE HACK, COLLABORATIVE DESIGN
A multi-platform transmission that offers advantages that can be felt in the remote. Improved steering radius, reduced torque twist, and predictable off-camber response. 
Coming in 2oz lighter, 10mm shorter and 17mm thinner than the STEALTH transmission. It is hard to go wrong with this LCG option.
As industry leading experts, TGH and SUPERSHAFTY have come together to provide the most versatile transmission ever to be offered to scale enthusiast. Proper gear ratio options that support every aspect of your build. A transmission that lets the builder decide what is best for their application. Built out with 5mm output shafts at 18% U.D. (Underdrive), including mounts that allow for forward forward motor placement. Optional offerings included 0% through 26% U.D. gearing by way of interchanging rear output gearsets.
Have big power? Need those output shafts to hold up? No worries, expect 6mm output options soon.  
DESIGNED WITH VERSATILITY AND RELIABILITY IN MIND

MULTI-PLATFORM APPLICATION

LEGACY 3 GEAR MOUNTING PATTERN

FORWARD MOTOR OPTION INCLUDED

MIRRORING CAPABILITIES

ANODIZED 6061 CASES

OVERSIZED BEARINGS

1045 THROUGH-HARDENED GEARS AND SHAFTS

48P & 8MM GEAR FACE DESIGN

FACTORY BUILT WITH 18% U.D. & 5MM OUTPUTS

FRONT OUTPUT = 12:1 - REAR OUTPUT = 14.5:1

9T 32P PINION / 56T 32P SPUR

0% & 26% OPTIONAL U.D. GEARING AVAILABLE

6MM OUTPUTS AVAILABLE SOON

TGH SPUR LOCKER INCLUDED

SPUR AND PINION NOT INCLUDED

Total of 4.2oz as shipped, this is almost 3oz lighter and significantly smaller than Element StealthX transmission.

45.7MM X 27.3MM AS ASSEMBLED
***NOTE***
Installation on factory skids that have a plane profile lower than the chassis may require a minimum of 4mm spacers. This can be achieved by using industry standard M3 x 4MM Spacers, this also requires adding 4mm to the overall length to your factory screws.