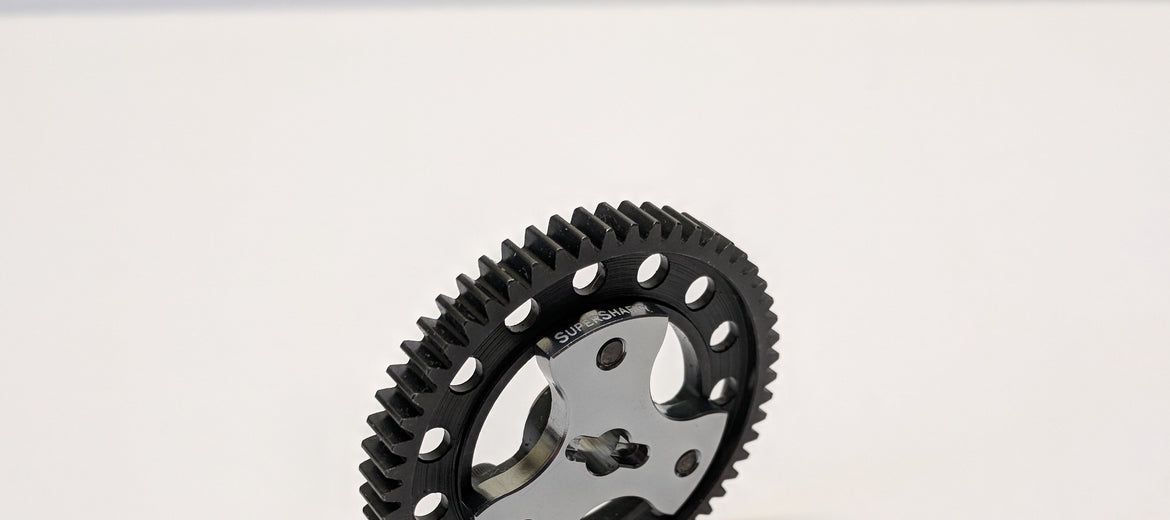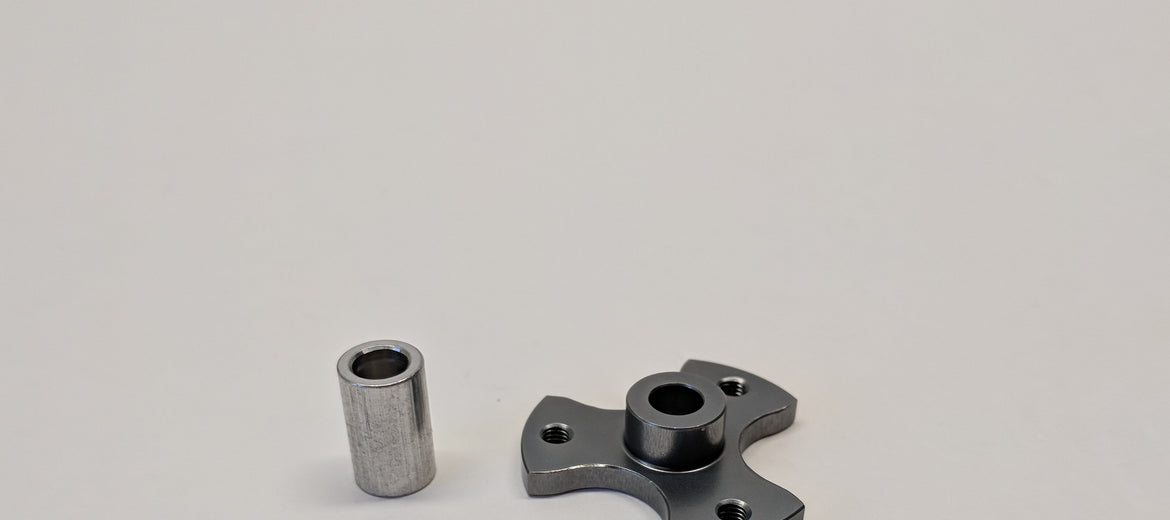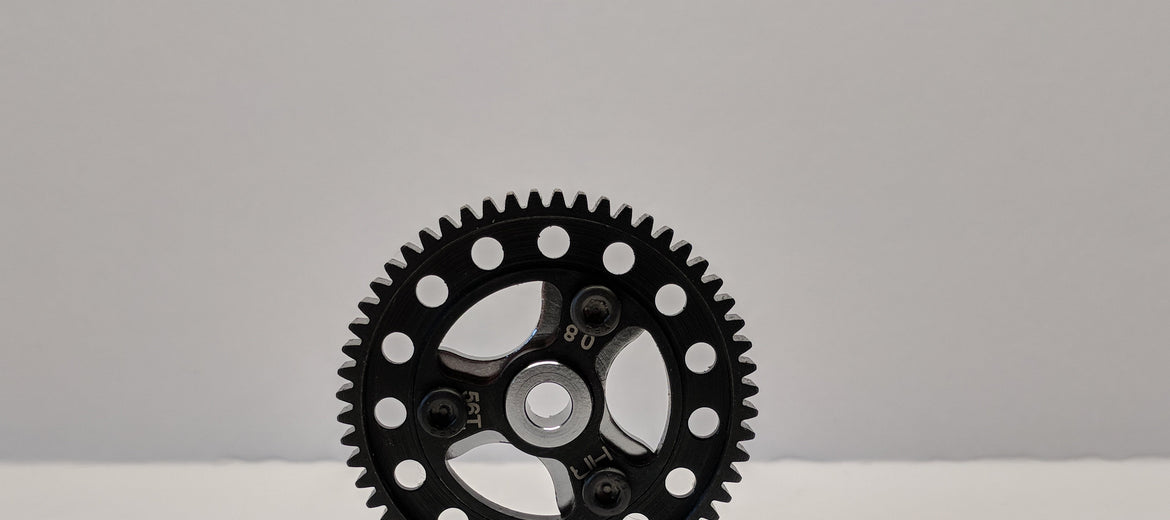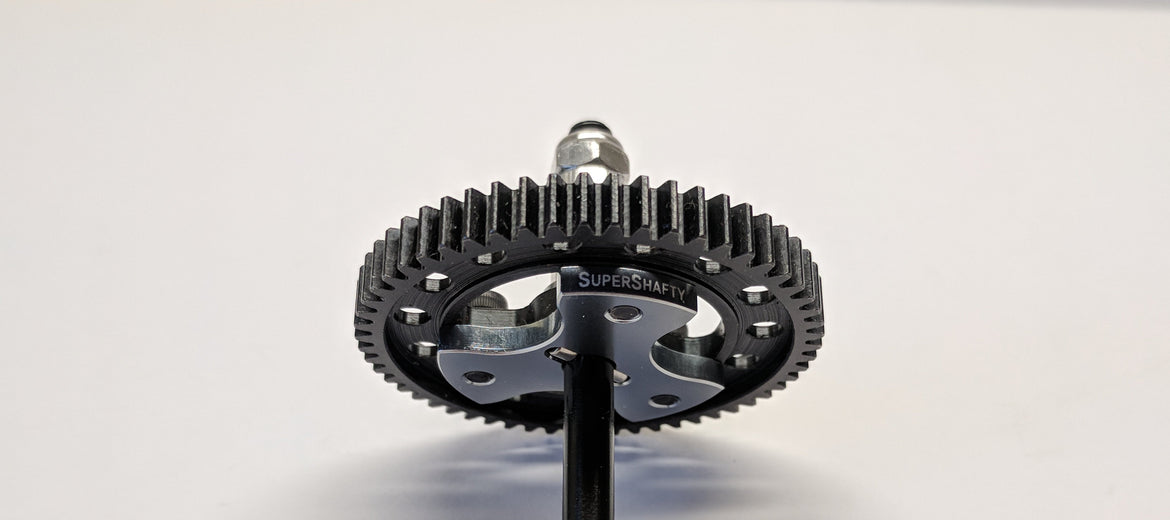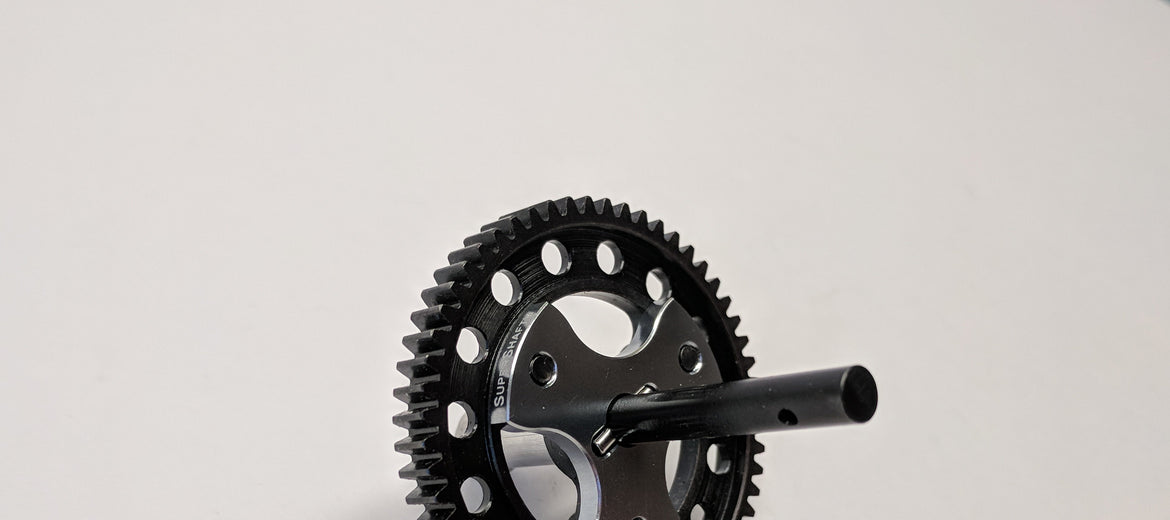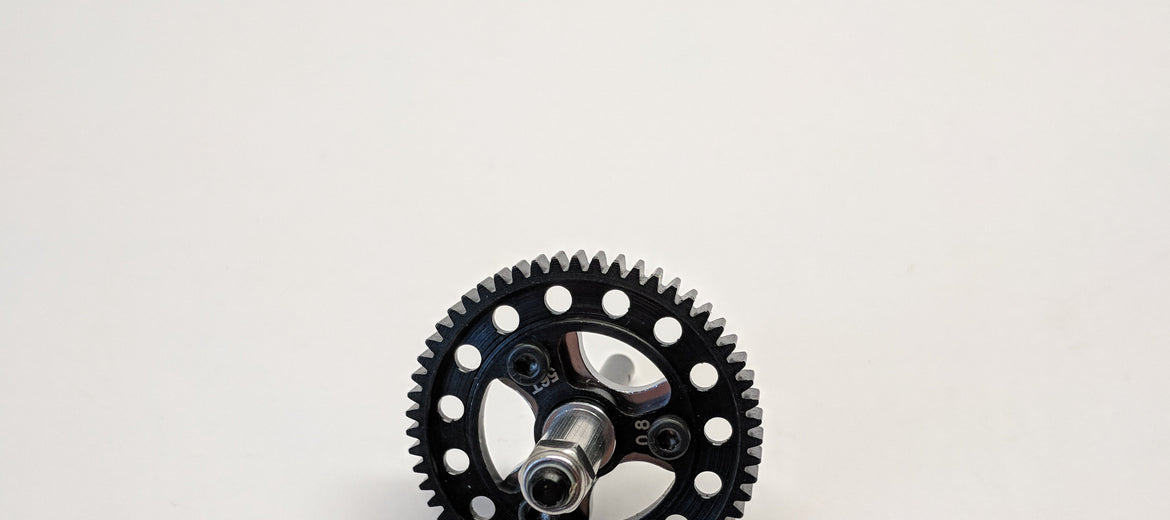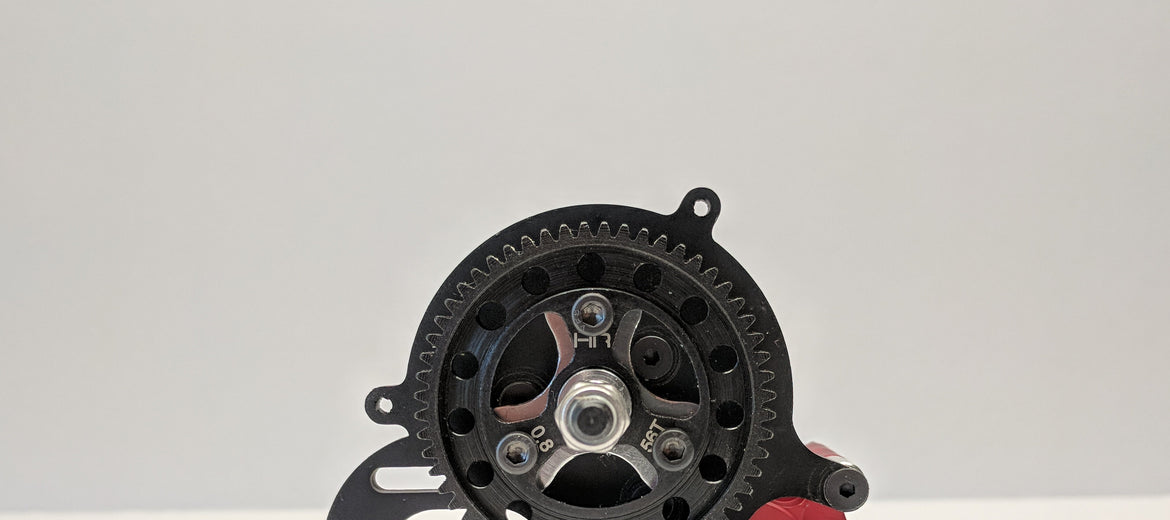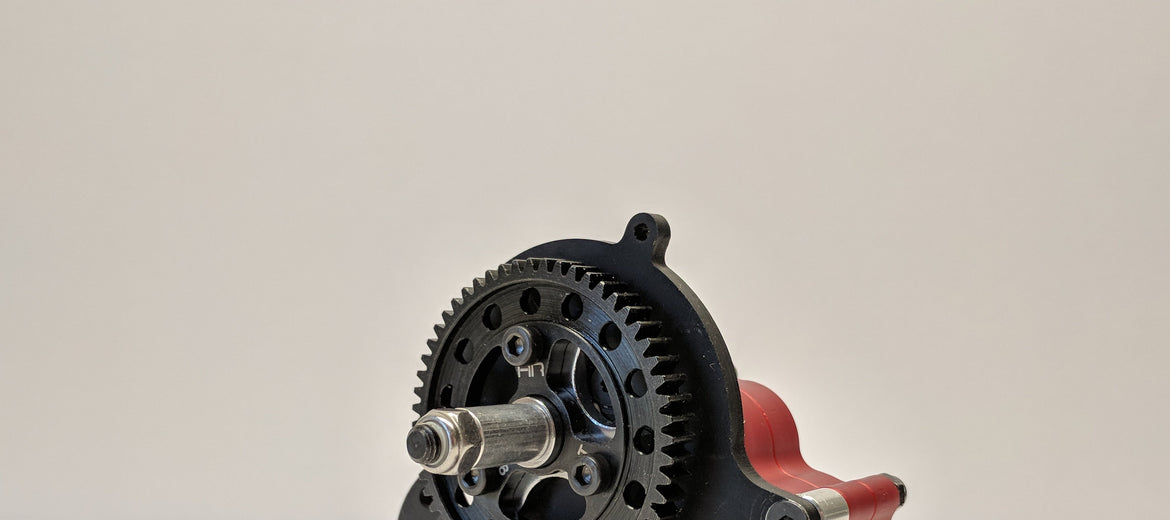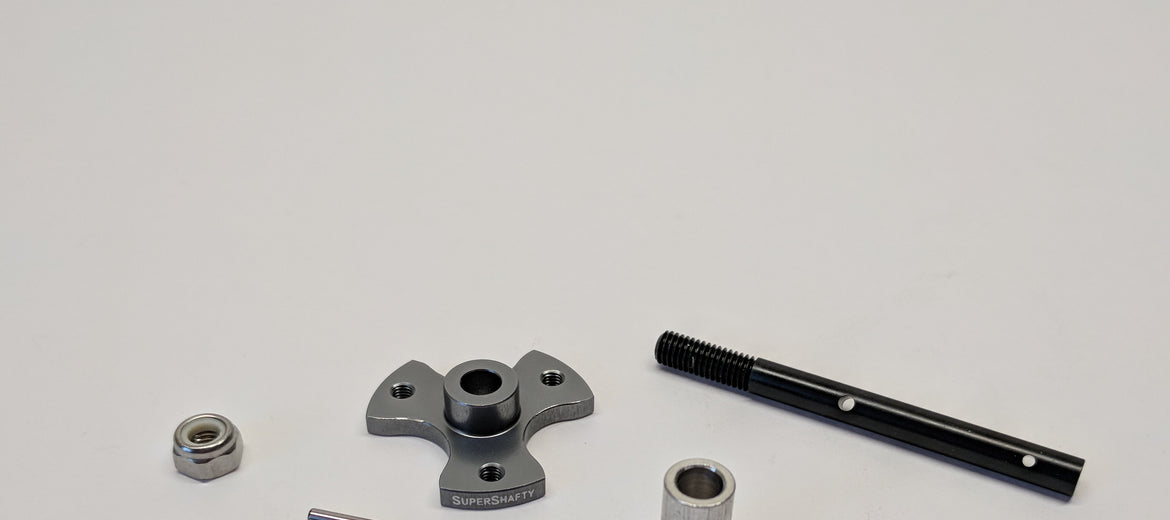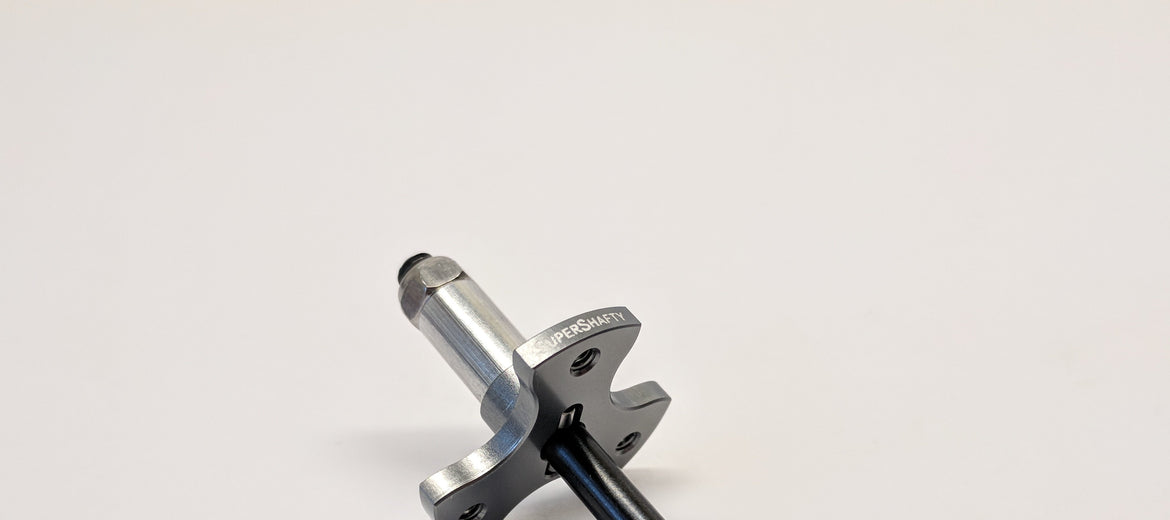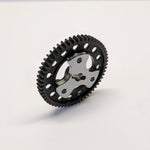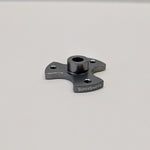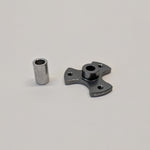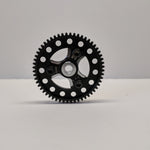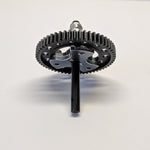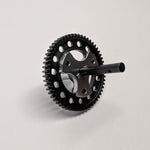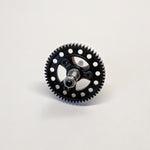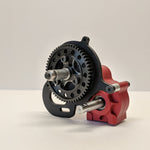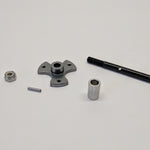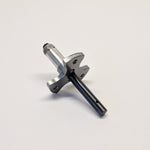 SuperShafty Slipper Eliminator
SuperShafty Slipper Eliminator
We have just come out with another great BOMBPROOF product.
WARRANTIED FOR LIFE!!!!!
This slipper eliminator fits on our Beefy Top Shaft. 
Replacing the Robinson Heavy Duty Slipper unit and spring completely.
They come with the 3 hole pattern that the Axial Spur uses. But we recommend swapping out to the lightweight Hot Racing spur listed below.
These are now, also an option for any 6mm Bombproof transmission we build, instead of the Robinson Spur/Slipper.
The SSSE Comes with:
The Slipper Eliminator
Top Shaft 2mm pin
KNK Hardware Top Shaft 8mm Nut
KNK Hardware M3 x 6mm Screws (x3)
SuperShafty Spring replacement Aluminum Spacer
*NEW ADDITION* - Top shaft spacer - (for between Spur and trans case, this spacer reduces in and out movement of the top shaft once the spur is mounted) Not Pictured.
Optional Recomended Parts Include:
Super Shafty Beefy Top Shaft (Required) But if you don't have one already, add it on for $19.99 ($29.99 Value)
Hot Racing Hardened Spur Gear 32P 56T ($19.99 add on) Stock Axial Replacement Size ($22.99 Value) SHOWN
Hot Racing Hardened Spur Gear 32P 57T ($19.99 add on) Optional Size 1 tooth Larger ($22.99 Value) NOT SHOWN - Slightly More Torque
Hot Racing Hardened Spur Gear 32P 58T ($19.99 add on) Optional Size 2 teeth Larger ($22.99 Value) NOT SHOWN 

- More Torque

Hot Racing Hardened Spur Gear 32P 59T ($19.99 add on) Optional Size 3 teeth Larger ($22.99 Value) NOT SHOWN 

- Even More Torque