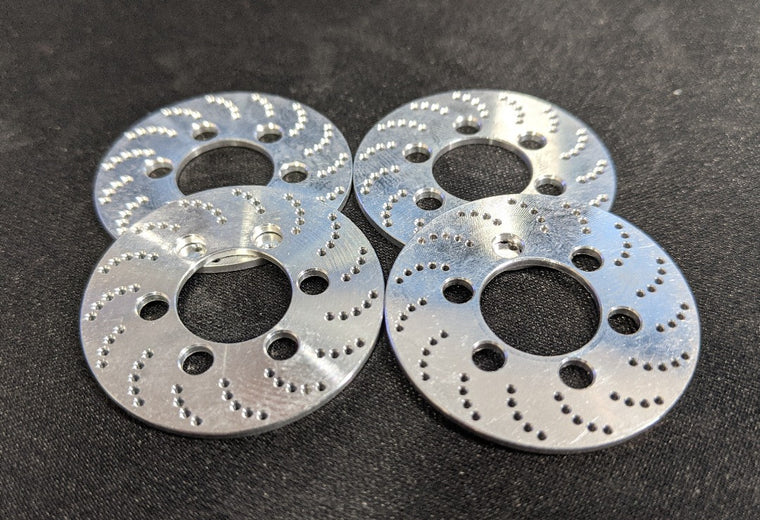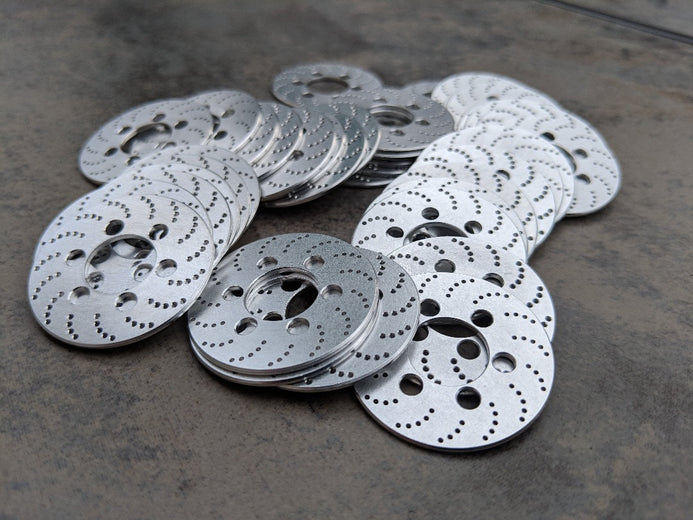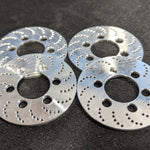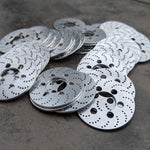 SuperShafty Scale Rotor - UPDATED
These are the NEW UPDATED SuperShafty scale rotors.  
We now have 2 different sizes available.
The should fit in just about all 1.9 wheels, and just about all 2.2 wheels.
The 2.2 version is much larger and possibly could fit some 1.9's, but they are designed for 2.2's. These have a step at the hub, as to not add unneeded thickness to the trackwidth.
They both mount using the same mounting pattern as Vanquish Products SLW hubs. 
Raw finish. This will oxidize and give a natural look.
They come in packs of 4. These will give scale points based on SORRCA rules 2020. 
"1.9" Rotor Dimensions. 
diameter: 32.00 mm
Full diameter thickness: 1.0 mm
"2.2" Rotor Dimensions. 
diameter: 42.00 mm
thickness at outside: 1.20 mm, thickness at hub 0.6mm
 These are NOT guaranteed to fit all wheels, please measure BEFORE purchasing.
No returns will be given for fitment issues.