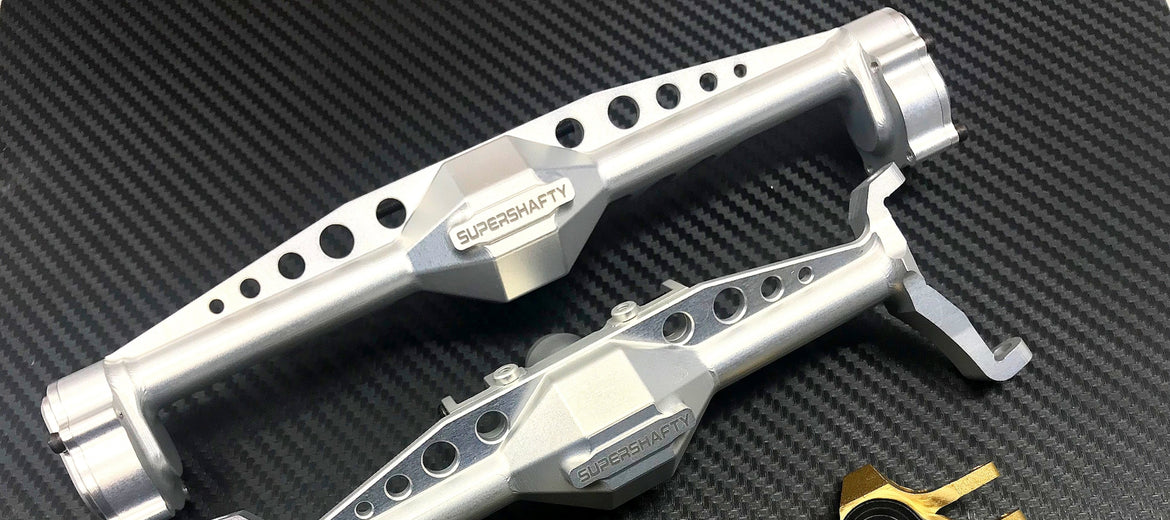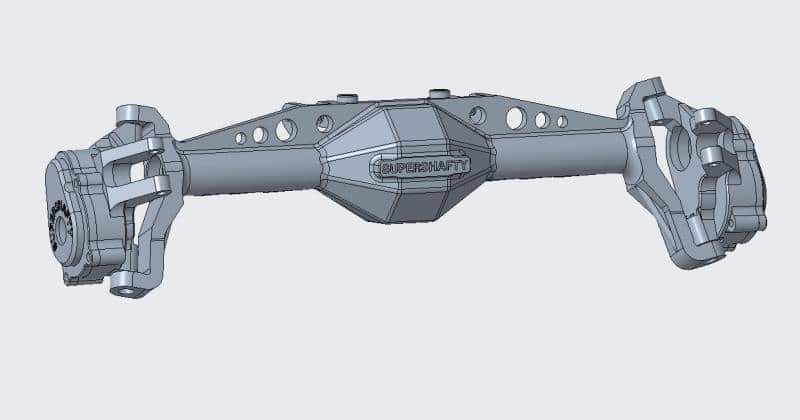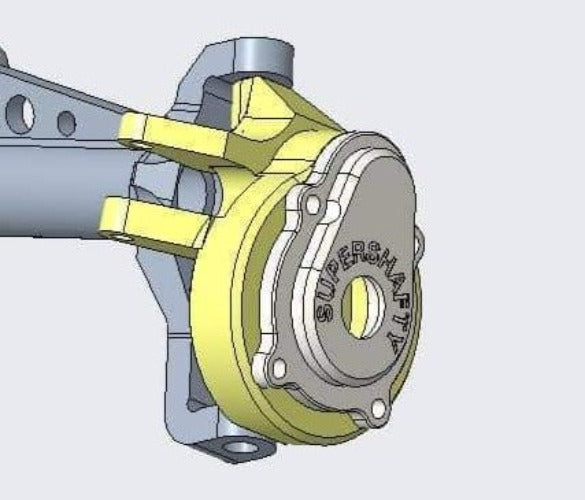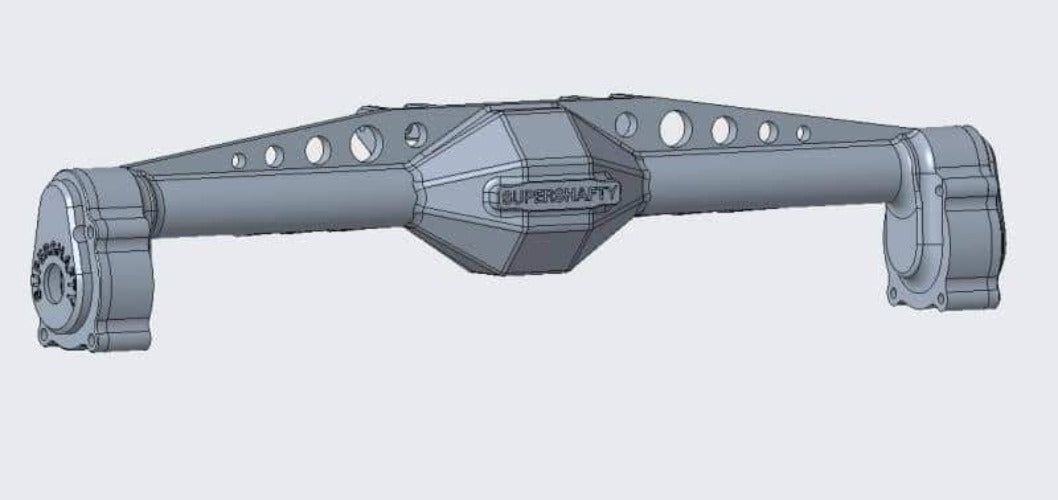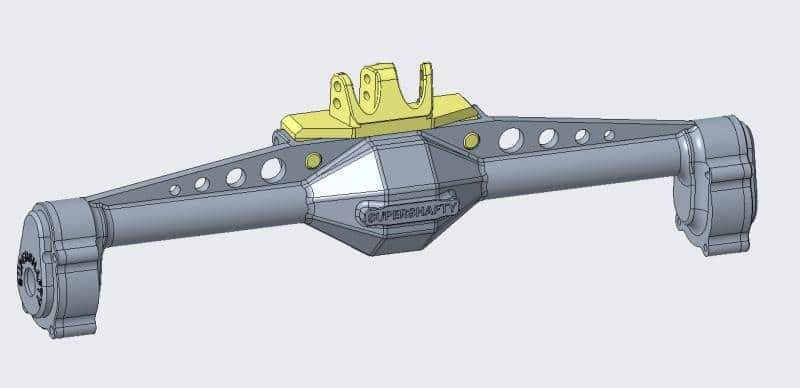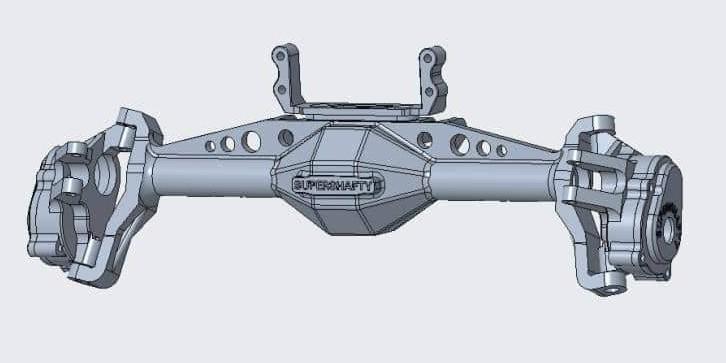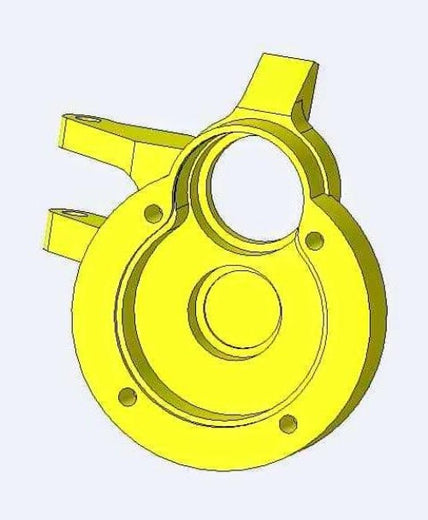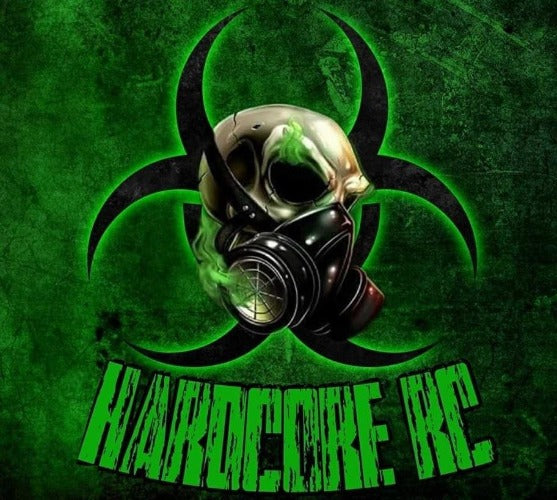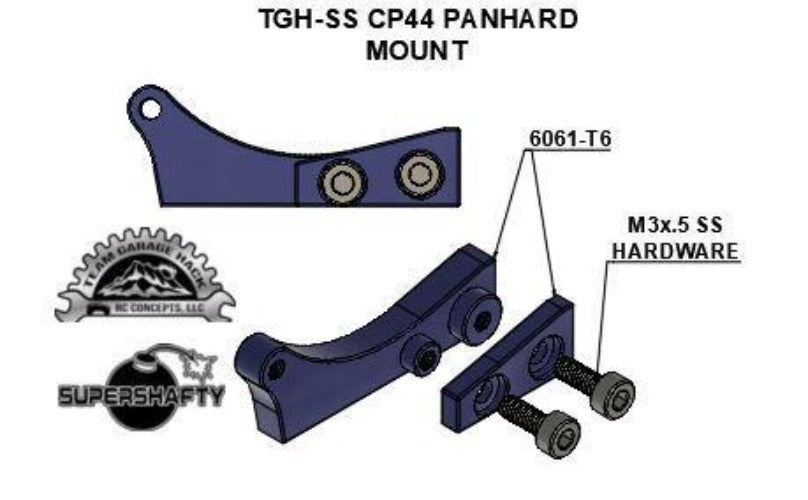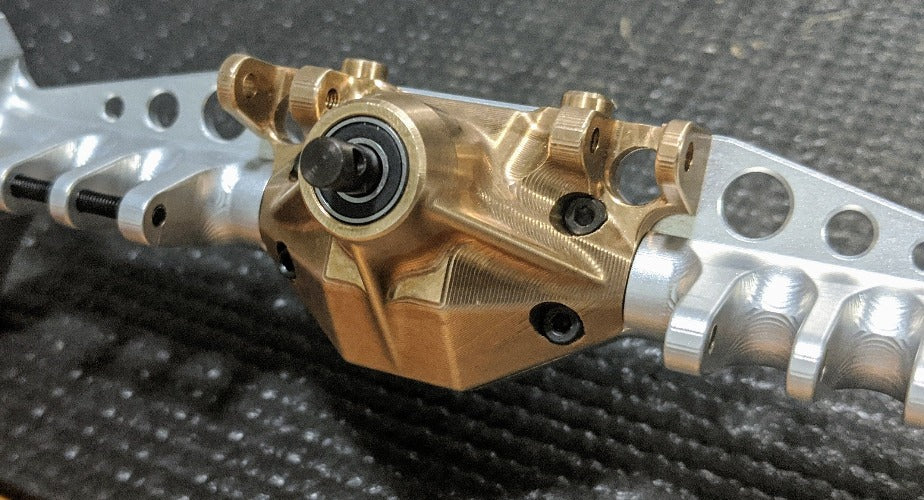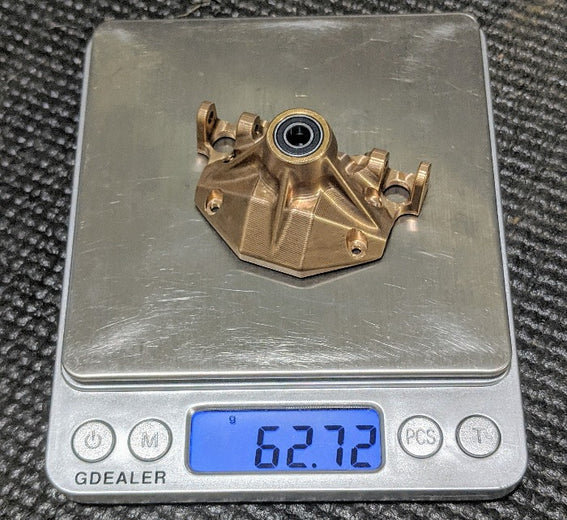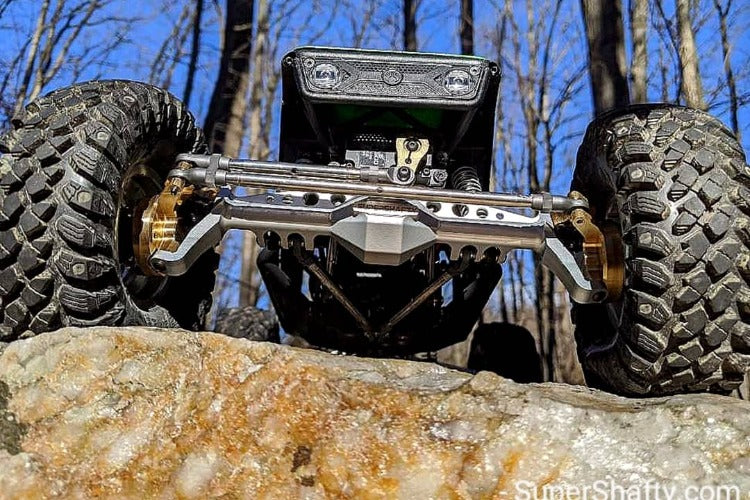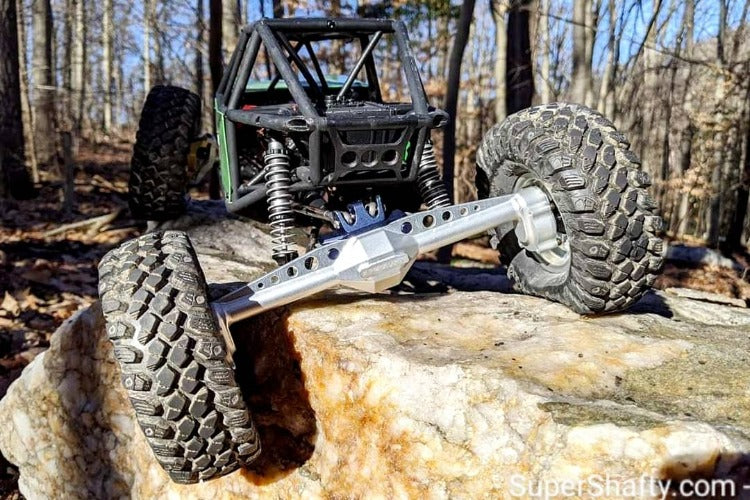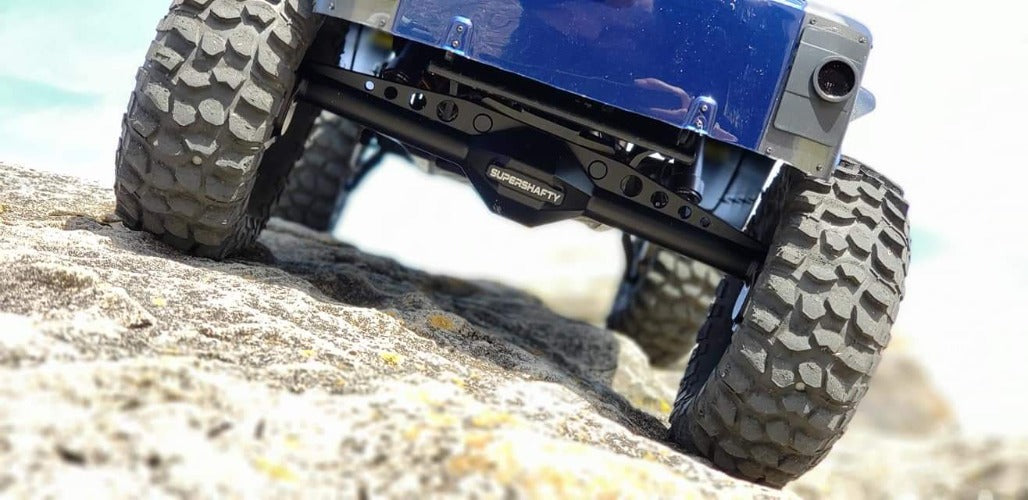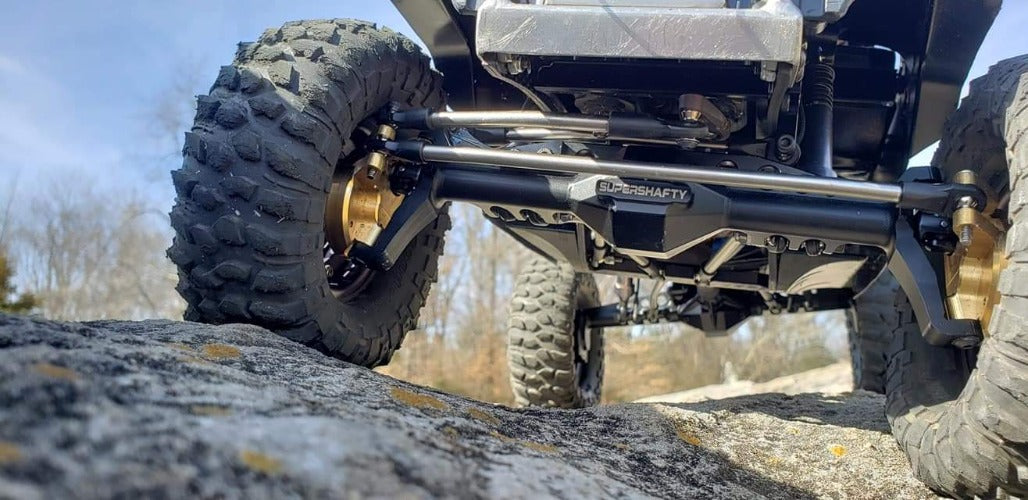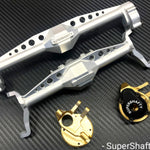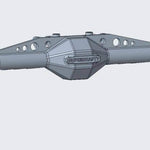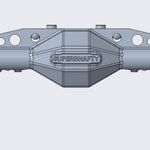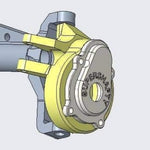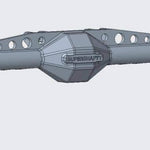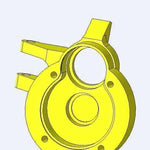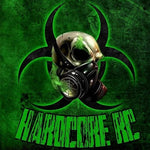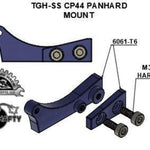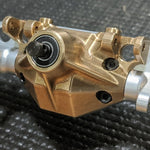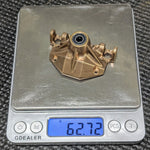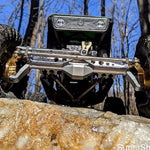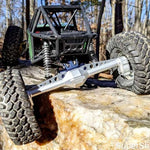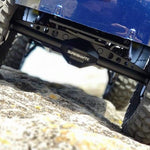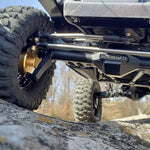 SuperShafty "CP44" Capra Axle System


SuperShafty "CP44" Capra Axle System
Key Features:
One Piece construction
Machined from 7075 Aluminum
Increased Caster Angle to 20° for improved steering without side effects of leaning them too far back. (Stock is 12°)

Externally Limited to 50° of side to side steering, but easily modified for more should you desire. (5° over stock Capra axles)
Dimensions:
CP44's are Axial Capra Axle Dimensions
Compatibility:
Our housings work with stock Capra Components. Such as the Axle shafts, and Stock Capra Knuckles.
Also, our Knuckles work with Stock housings, as well as Axial 10.3 portal housings and Vanquish housings.
Drop in compatibility with stock and Stock Upgrade parts.
Ability to run Stock Plastic Knuckles
Or Upgrade to CP44/CP43 Style Knuckles, these include Aluminum gear covers. (Less than 2oz)
Brass CP44 Knuckles Optional, these include Aluminum gear covers. (5oz)
Stock, or Stock Replacement Portal covers, will not fit our Knuckles.
Hardened Overdrive Portal gears available from TGH in 3 Ratios.
Bolt on Panhard option from TGH, for those wishing to ditch the stock Axle mounted servo. This panhard mount will NOT fit a stock Capra Axle. But we have those available too. - Gunmetal PH Mount is the only color available at this time.
Now available Brass Front center section for 2 more ounces of weight.
Included:
1 Axle housing
1 Axle center section
2 differential bearing retainers
Hardware
Jim's Bearings
2 Portal box covers (Rear Axle) 
Required:
Capra Axle Shafts and stub shafts
Capra/AR44 Style Spool
Capra/AR44 Style Gears 
Capra Knuckles (For Steering version) 
Capra Servo mount 

(For Steering version)
Options:
CP44 Straight Axle - $139.99
CP44 Steering Axle (No Knuckles) - $159.99
CP44 Lightweight Knuckles in 7075 these include Aluminum gear covers - $59.99
CP44 Brass F9 Front Center (2oz heavier than 7075) these include Aluminum gear covers - $49.99

Bolt on CP44 Panhard Mount by TGH - $19.99 

Titanium Steering Links bent by HardcoreRC - $19.99
Also Available:
CP44 Knuckles in Brass (3oz heavier than 7075) - $79.99 

CP44 Servo mount - $13.99 
Warranty:
These carry a 2 Year Bombproof guarantee against Defects and Accidental breakage. We are confident in our design and product and we want you to be too.
We know you guys are going to beat on them. So If something happens to them, We'll replace. (Does not apply to Abuse)
YOU MUST run a washer between the Traxxas Ball end, and the link mount, if you are running aftermarket links with the Revo Rod ends. The Traxxas Ball end is slightly narrower than the Axial one. If you don't run this washer, when you tighten the link, it will flex the link mount to be like this /  \ and this will void a warranty breakage at this part of the housing.
Cracked link mounts because of the above issue, will no longer be covered under the warranty.