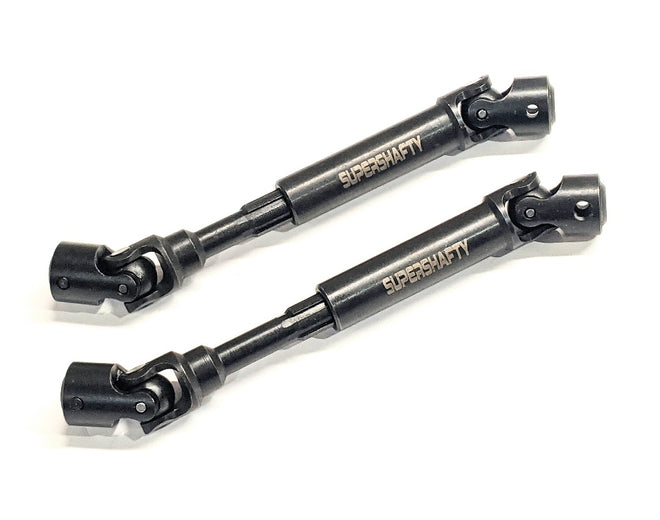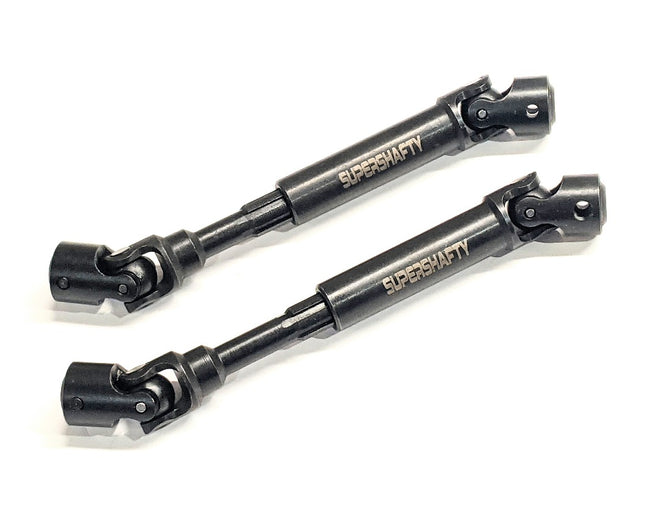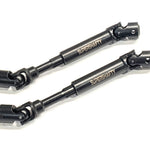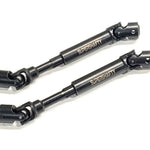 "S4" SuperShafty Capra - Driveshaft Kit
This New kit is for the Axial Capra
SUPERSHAFTY NEW "S4" high quality drive shaft kit that requires no vehicle modification to install.
Will work with a Stock Wheelbase. And small adjustments from stock. 
FEATURES:
Hardened High Strength Alloy used for high power electric systems.
PHASE KEY Technology to keep your driveshafts in phase at all times.
Drive Hubs to use M4 Threaded Cross Pins. (M4x12mm)
Black Oxide - Laser Etched with SuperShafty name.
No questions asked Warranty for ONE YEAR from date of purchase.
Whats Included:
2 x Pre-assembled Male shafts w/5mm 

Drive hubs

2 x

Pre-assembled 

Female shafts 

w/5mm 

Drive hubs

4 x  M4 Screw Pins