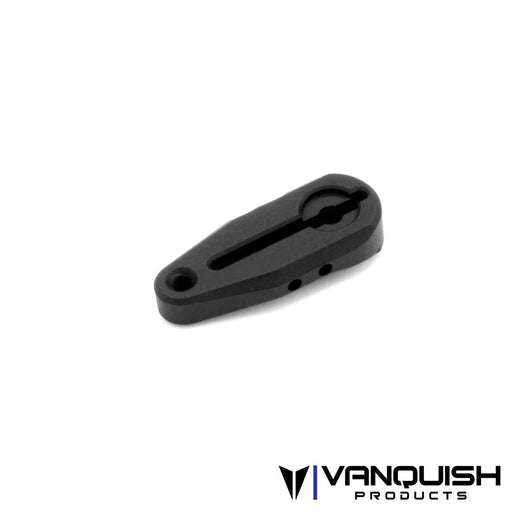 Vanquish Clamping Servo Horn 24T 20mm-Anodized Black
You are purchasing a one time sale of a product that does not match our standard plating finish.
Notes:
Part physically blemish free
Anodizing is blemish free
Part finish and color is outside of our normal part that we offer and do not plan to offer this in the future.  Therefore we are selling in the VP Outlet.
When supplies are gone, the listing will be removed and no longer offered. No exceptions. 
Product Details:
Vanquish Products Clamping Servo Horn
24T (24 tooth servo spline)*
20mm from center of servo output to center of steering link hole
Milled from high quality aluminum
Unique clamping style keeps splines more engaged on the servo output
*Check manufacturers specs to find what servo spline you need.