Treal 1.9 Wheels (4) Beadlock Crawler Wheels for 1:10 Scale RC Truck-E Type
Features:
-Standard 1.9" wheel size
-Standard 12mm hex hub, removable to use differente hub type (adjustable offset) 
-Beadlock design
-CNC machine aluminum
-Scale hex head screws, and a Scale Socket Driver Tool will be provided each set for more 
convenient
installation.
-Multiple color options for more customizable.
Black/Bronze/Grey rims colors options, Black/Silver rings options.
Specification:
-Diameter: 1.9"
-Inner back diameter: 45.2mm (1.779")
-Width: 27.3mm (1.075")
-Weight: Approx 126 grams(0.277 lb) per wheel (fully assembled)
-Offset: 2.0mm(0.078'')
Treal multiple offset options are available
-Screws for the hex mount:M2.5*8 cup head
-Screws for the rings: M2.5*8 scale hex head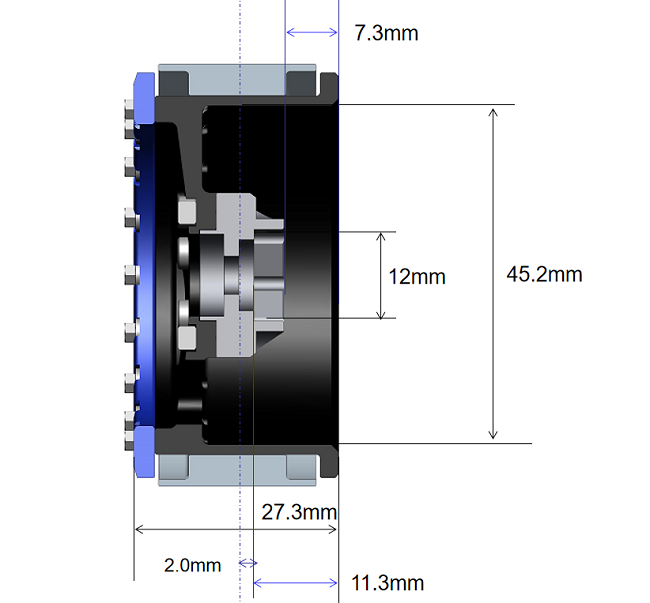 These wheels are exchangeable with Treal 1.9 wheels D type.