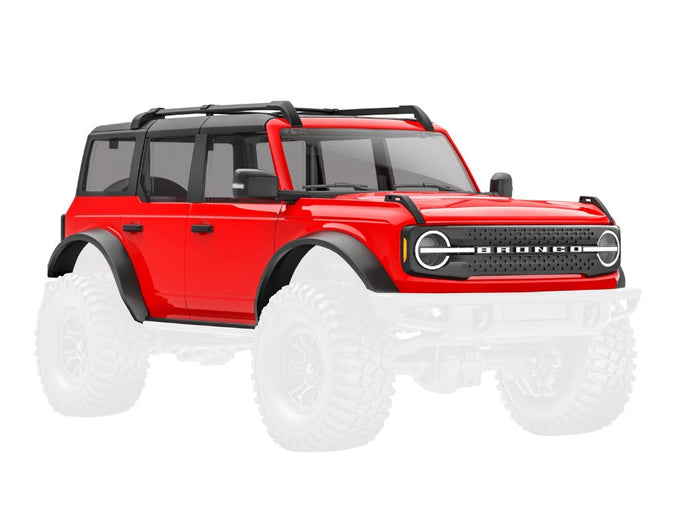 Traxxas Body, Ford® Bronco® Complete, Red: TRX-4M, TRX4M
Traxxas Body, Ford® Bronco®, Complete, Red (includes grille, side mirrors, door handles, fender flares, fuel canisters, jack, spare tire mount, & clipless mounting).
TRX-4M™ clipless bodies come ready to mount on your 1/18 scale truck right out of the bag. Constructed out of tough ABS plastic, the TRX-4M bronco body faithfully captures all the details of the full-size Ford® Bronco in exacting 1/18 scale. Tinted windows, a spare tire carrier, rugged fender flares, side mirrors, and other molded body accessories give TRX-4M a truly authentic appearance. Just snap one onto your TRX-4M chassis and you're ready for fun and adventure!