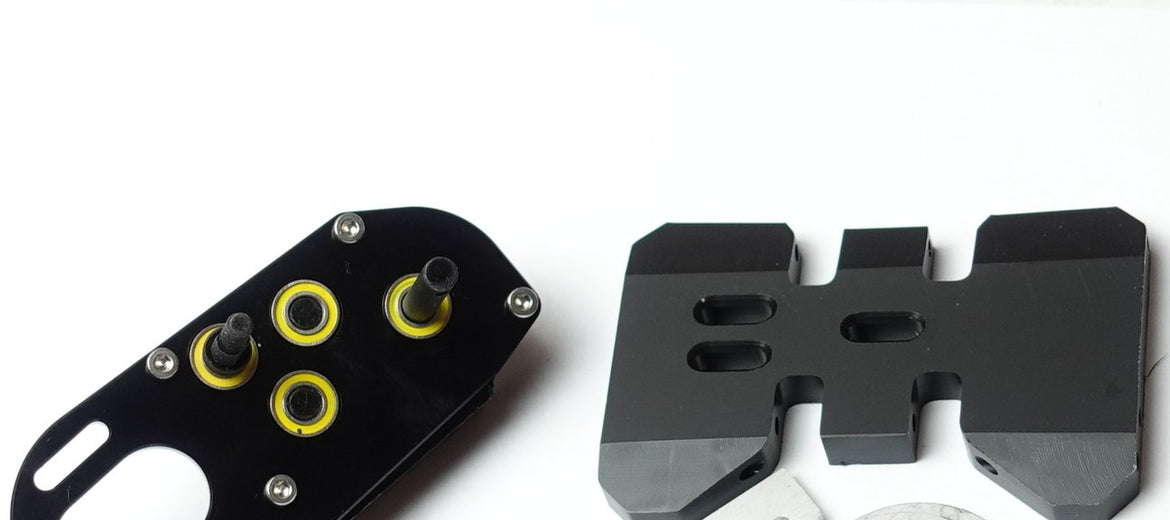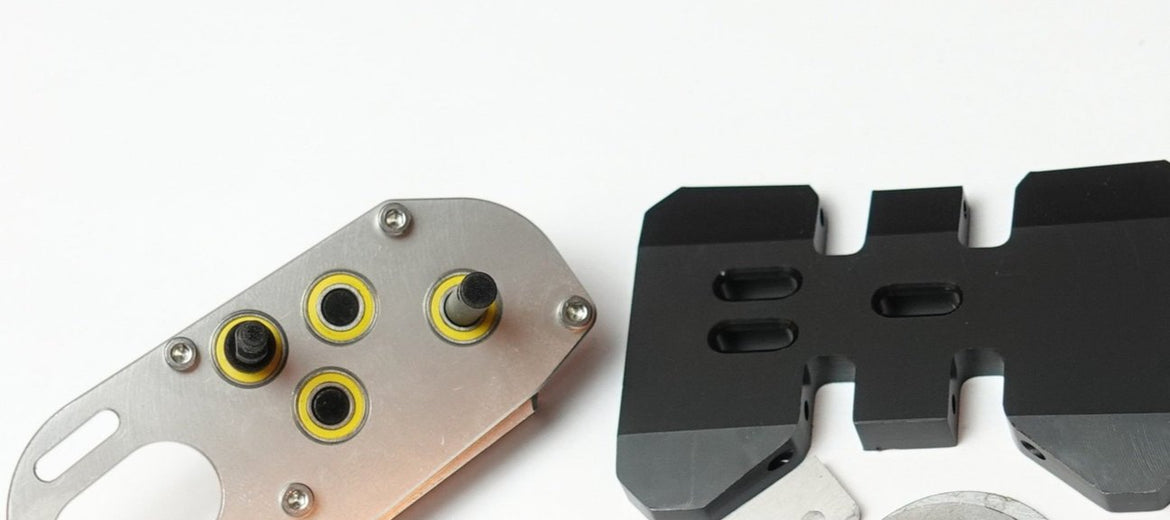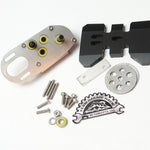 Team Garage Hack TGH 2.Low E.B.R. Edition
Team Garage Hack 2.Low Transmission
E.B.R. = Elizabeth "BETSY" Ross
Case and shafts PROUDLY MANUFACTURED in the U.S.A.
Case is 13.5MM THIN x 36MM TALL w/out spur assembly
Weight: 5.1 oz including hardware and skid
Complete assembled transmission
AVID RACING CONCEPTS bearings
Pre-greased with COW RC UDDER BUTTER
CNC 6061-T6 case and motor plate
CNC Machined shafts
CNC Machined case hardened gears
APPROX. 30% Overdrive
1.94:1 Front transmission output
2.65.8:1 Rear transmission output
TGH Slipper Plates included
Spur Gear and Slipper Pads NOT INCLUDED
Recommended for use with AX31027 56T 32P spur gear or similar
Recommended for use with AX31068 Slipper Pads
Recommended for use with RRP0100 10T motor pinion
10.9:1 front output with recommended pinion/spur
14.8:1 rear output with recommended pinion/spur
TGH Slotted DELRIN Skid
Standard SCX10/10II skid chassis mounting pattern
78MM wide
Includes 3.2MM spacer to accommodate our thinner skids
May require rear lower link length adjustment due to improved geometry. Recommend TRA5525 rod ends to lengthen links, can be trimmed as necessary.
Skid mounting hardware
Team Garage Hack or affiliates, assumes no liability of damage caused from bashing, excessively heavy trucks, OR EXCESSIVE FUN!
NOTE* CUSTOM FABRICATION MAY BE REQUIRED
TECHNICAL SUPPORT FOUND HERE  
https://www.facebook.com/groups/2148907692012723
***INSTALLATION IN STOCK AXIAL SCX10II TRUCKS WILL REQUIRE TGH SCX10II INSTALL KIT ***ADJUSTMENT OF DRIVE SHAFT LENGTH IS REQUIRED FOR INSTALLATION INTO STOCK SCX10II.***WILL REQUIRE CUSTOM BATTERY MOUNTING SOLUTION OR TGH BATTERY TRAY FOUND ON SHAPEWAYS.COM
PRICE UPDATE FOR END OF SUMMERSALE - LIMITED TIME ONLY