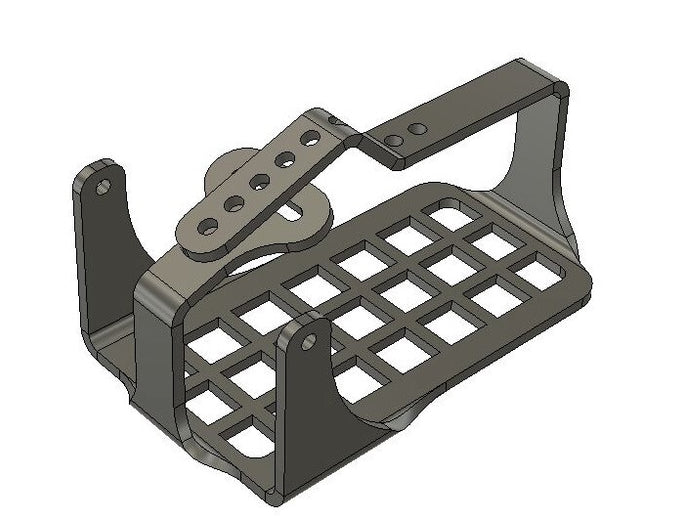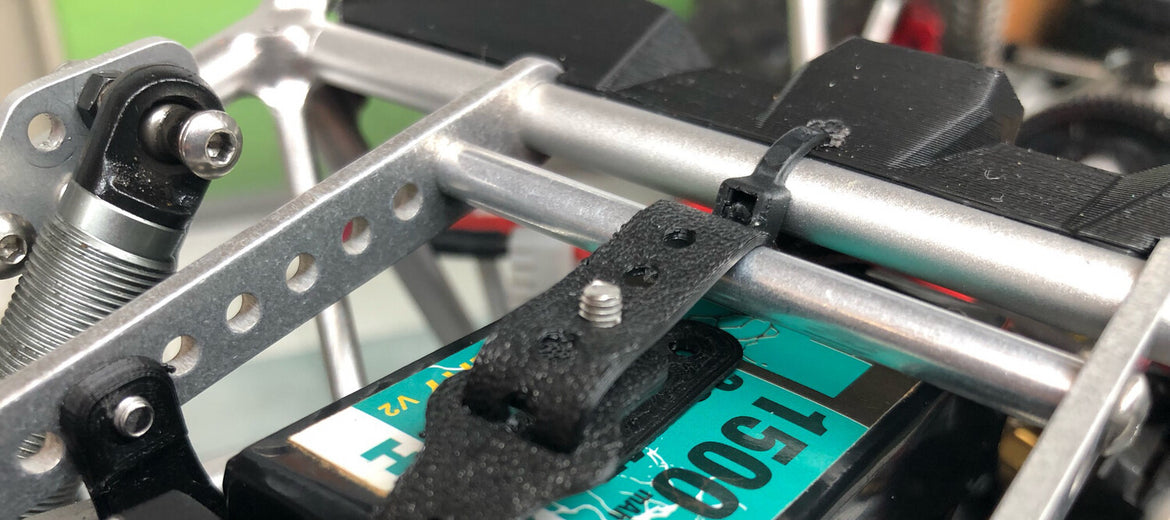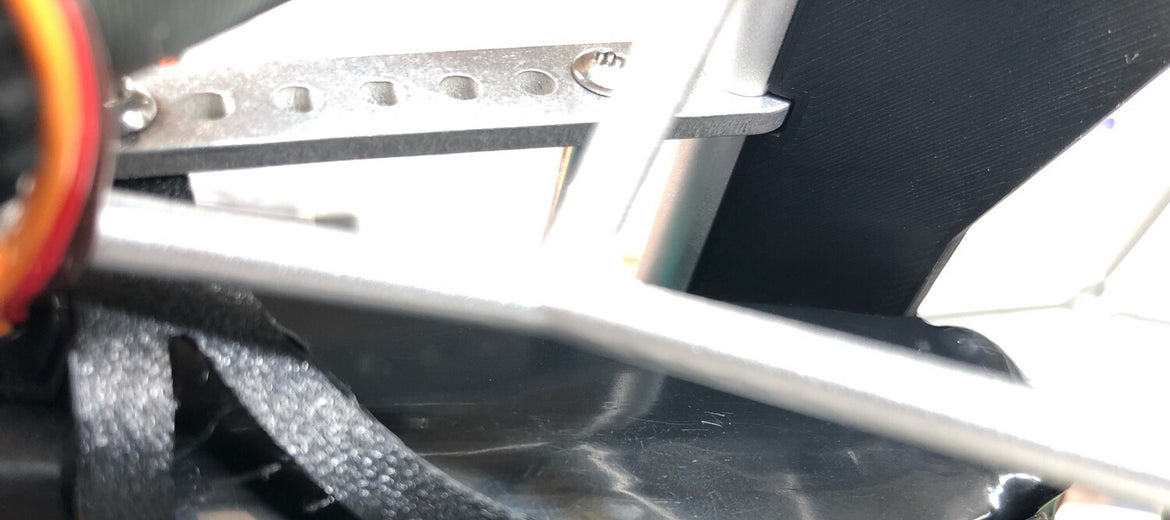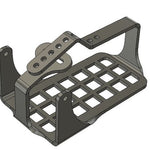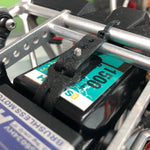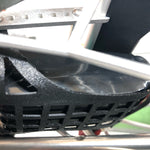 STH ChupaCapra Front Battery Net
The battery Net is designed to work with the CMS kit. The net is specifically designed to work with the Helious 1500 3S Lipo Battery (68mm x 35mm x 28.5mm). Some larger batteries will fit. The use of this next is largely determined by your transmission selection and placement. Transmissions with large Spur Gears should have the gear facing the rear to allow for battery room.
NOTE: You can use this net without the CMS. You will need to mount the tabs to the front shocks with 6mm long spacers and longer screws (Screw | Tab | Spacer | Shock | Chassis). The strap will go over the cab cross brace instead of the CMS cross brace. Hood Modification may be required if you are using the shock tabs in the "up" position.
You will receive - 1 - TPU Net, 2 - M3x6 BHS, 1 - M3x8 BHS
---
Due to the nature of 3D printing, items may contain tiny visual blemishes. Items may require some trimming and painting for optimal visual appeal/fit; similar to what you would expect to do with model parts.
---
IMPORTANT: Do not use power drivers on 3D printed parts. Over tightening printed parts and cause premature cracking and crushing. Always ensure you hardware will not bottom out in the screw pocket. This can also cause at 3D printed part to break prematurely.
Printed Parts - These parts will be printed using advances slicing methods for maximum strength. All 3D printed parts come with a lifetime replacement guarantee. If you break a part, simply send us a photo and your order number. The photo is simply to evaluate for common issues and help identify potential improvements to existing designs.